We've updated our Privacy Policy.
By continuing to use this site, you are agreeing to the new Privacy Policy.
Danica Patrick didn't get the Daytona 500 outcome she was looking for, but she continued to inspire off the track.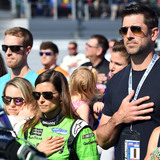 By all appearances, Rodgers and Patrick have fast-tracked their budding romance given how quickly things have escalated since rumors first surfaced about the couple. But could Patrick's father be a potential roadblock to relationship bliss?Guilt by association? Perhaps. But it is indeed interesting how T.J. Patrick recently took to social media to condemn NFL players who have taken...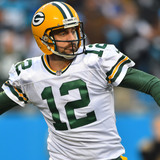 Packers quarterback Aaron Rodgers and his new girlfriend, NASCAR driver Danica Patrick, recently came out and confirmed that they're dating.The rumors are indeed true, and now we're seeing the two out and about together. Rodgers even showed up to support Patrick at the Daytona 500, and we expect she'll be at some of his games this upcoming season — assuming they're still a couple...
LIKE WHAT YOU SEE?
GET THE DAILY NEWSLETTER: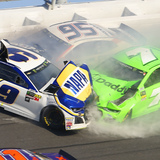 The final NASCAR race in the career of Danica Patrick ended with a whimper when she was taken out in a crash Sunday at the Daytona 500.This was a big one, and it took out more than just Patrick in this race. Thankfully Patrick seemed to be okay. It just stinks for her, because she got caught in the middle of this crash, which was completely out of her control.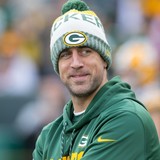 Packers All-Pro quarterback Aaron Rodgers is enjoying some time away from the gridiron, and he'll be taking in some NASCAR action this weekend.Rodgers, who, this time last year, was dating actress Olivia Munn, has now confirmed that he's dating Danica Patrick. As such, he'll be at Daytona International Speedway on Sunday to support her in her final race at the famous track, according...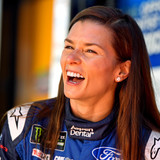 The rumors are a thing of the past, as Packers quarterback Aaron Rodgers and NASCAR driver Danica Patrick have made their relationship public.Not only that, they recently made their first public appearance together, at an event tied to a golf tournament Rodgers is set to compete in. The Packers quarterback will soon be teeing off at the AT&T Pebble Beach Pro-Am, which is set...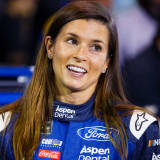 Danica Patrick confirmed Monday she is dating Green Bay Packers quarterback Aaron Rodgers."Yes, Aaron and I are dating," Patrick told the Associated Press, via TMZ.Patrick said the pair met at the 2012 ESPYs and stayed friendly — and that she's switching her allegiances from being a fan of the rival Chicago Bears to root for Rodgers's Packers."I am probably going to cheer for the...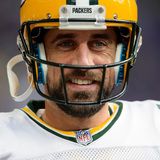 There now appears to be photographic evidence of Aaron Rodgers and Danica Patrick dating.TMZ Sports on Sunday shared a photo of what they say is Rodgers and Patrick at dinner together. The outlet says the two were dining at a Mexican restaurant in Scottsdale, Ariz on Saturday evening.Reports have said over the past two weeks that the two were dating, and this seems to be proof.Both...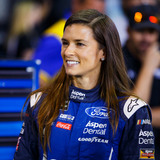 Rumors have surfaced on a possible romance between Danica Patrick and Green Bay Packers quarterback Aaron Rodgers. Just don't expect Patrick to say anything about it.Patrick earlier this week was approached by a Blast camera crew on a New York street. After some talk of how to stay fit in the New Year, Patrick was asked about the Rodgers romance rumors. Patrick would only smile and...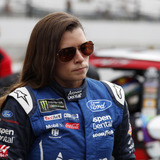 Danica Patrick may ply her trade on the race track, but she's also more fit than many NASCAR drivers and routinely does strenuous workouts that show just how athletic she is.Patrick recently posted a video of herself perfectly balancing on her head, while slowly doing five inverted pushups, which is takes ridiculous strength. Here's the caption that accompanied the post:Ohhhh how...
MORE STORIES >>
NASCAR News

Delivered to your inbox

You'll also receive Yardbarker's daily Top 10, featuring the best sports stories from around the web. Customize your newsletter to get articles on your favorite sports and teams. And the best part? It's free!