BIG3 Referee Hotline Bling: A.I. goes M.I.A.
The NBA's new hotline for players is there for players to call to voice their opinions about officiating, plead their cases and, if you're Matt Barnes, threaten to fight the phone itself. Not to be outdone, the BIG3 has also followed suit with a phone number for all its retired NBA players.
Yardbarker has obtained exclusive communications from the BIG3 office, which are totally real and not at all made up by our correspondent. It's summer, and it's so chill Adam Silver is talking about expansion — it's time to think BIG3.

Allen Iverson vs. the Law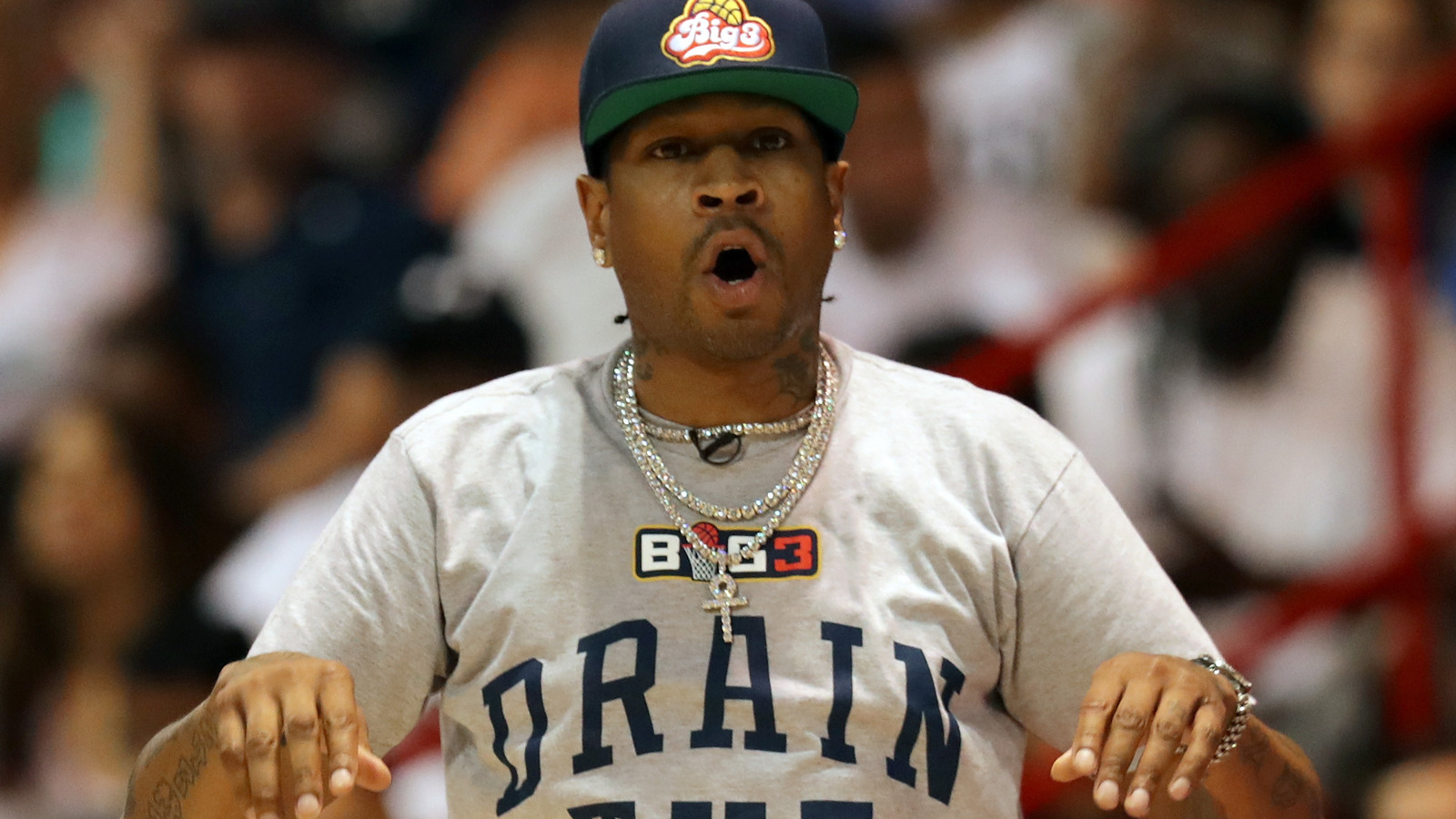 3's Company coach Allen Iverson was missing in action during the BIG3's Dallas stop.
Streeter Lecka/Getty Images
Dear Allen Iverson,
The BIG3 is very disappointed that you didn't show up in Dallas for the games this week. It was the dreaded no-show, no-call, which will get you fired from Blockbuster Video (remember those?), Domino's Pizza — virtually any job with a name tag. Calling in a full 12 hours later is insufficient, especially given the content of the call. You asked 12 times if we were talking about practice, and when officials assured you that we were talking about the game, you said, "Oh. I'm not showing up for that, either."
We announced in our press release that we will be conducting a full investigation into your absence, and we stand by that. However, since this is the BIG3, we are only allowed to use investigators who also peaked 15 years ago. Therefore our team will be composed of former LAPD officer Mark Fuhrman, "Walker the Texas Ranger," David Caruso's sunglasses from "CSI: Miami," the ghost of Jerry Orbach and current sheriff's deputy Shaquille O'Neal. They can't use modern evidence-gathering techniques. They have to rely on dusting for prints, paper telephone records and the IRS regulations that the feds used to get Al Capone. Also they'll only be driving late-model Crown Victorias and communicating via pager.
Don't worry, Mr. Iverson, these dogged investigators will find you through roundhouse kicking, or evidence tampering, or in the case of deputy O'Neal, a devastating diss track. They'll conduct interviews, hunt down every lead and find out the truth, even if the photos of you gambling at a casino are found anywhere you look on social media. Because this is the BIG3: Facebook and Twitter are way too modern for us.
Disappointedly yours, BIG3 Referee Hotline
DerMarr Johnson vs. Allen Iverson
Dear DerMarr Johnson,
It was positively inspiring to see you seize responsibility for 3's Company when Allen Iverson was a no-show! You took over as both coach and team captain, something we haven't seen in basketball since the Bill Russell era. Your team needed to replace A.I.'s shooting and leadership, and you certainly took a lot of shots! They just didn't go in.
Given the photos of Iverson partying and your 0-8 performance from three-point range, it's unclear which of you took more questionable shots this weekend. You also missed your only free throw — at least Iverson drained his freebies! But here's one thing that your team did well, both emotionally and in the half-court: You rebounded. And after your team saved its season thanks to second-chance points, perhaps your coach/captain/mascot deserves a second chance as well.
DerModestly yours, BIG3 Referee Hotline
Rashard Lewis vs. Chauncey Billups
Dear Rashard Lewis,
We received your petition about nicknames, and though it is outside the purview of the league office, we are willing to weigh in. Though we warn you, it's going to be very difficult to stop people from calling Chauncey Billups "Mr. Big Shot," no matter how many times he goes 2-11 from the field.
Currently, you're going by "Sweet Lew," which is written on the back of your jersey. Not to say you aren't a sweet guy, but that's the default nickname for anyone named Lou or Lewis. Just like how you don't need any snake-like characteristics if your name is Jake, that's your nickname. There also always has to be a "Big Dog" active in the NBA — each Big Dog passes on the mantle to a new Dog, like the Santa Clause.
Maybe you could be Mr. Big SHOTS? Or even Mr. Bigger Shot? Or, since your teammate Mahmoud Abdul-Rauf isn't using the name any more, you could just be "Chris Jackson." Think about it!
Respectfully Yours, BIG3 Referee Hotline
Mike Bibby vs. James White
Dear Mike Bibby,
After reviewing the footage, we do believe that James White could have been assessed a technical foul for language during your spirited back-and-forth exchanges. However, it would have been a technical foul, and the referees are hesitant to discipline your team severely since the only thing trashier than your talk is the Ghost Ballers bench.
Marcus Banks and Joe Smith simply can't be trusted to provide any scoring. That was true in the regular NBA, and it's still true in the BIG3. So if you, Ricky Davis or Ivan Johnson have to leave the game at all, due to injuries or discipline, the team is in deep trouble. And yes, for the first time ever, someone is referring to Ivan Johnson as an offensive threat. Seriously, if anyone on Team Dime can hit an open jumper, he should get a roster spot.
Mr. Bibby, your team needs to conserve energy whenever possible, especially against a young team like Trilogy. Even non-athletic pursuits need to be checked: Don't jump to conclusions. Don't run your mouths. Don't drive an SUV — your squad isn't lacking in exhaust. Every moment you're talking is another breath of precious oxygen that your team simply can't afford to waste. We suggest your next verbal assault be reserved for the BIG3 HR department that assigned you Joe Smith in the first place.
Jawingly yours, BIG3 Referee Hotline
Desmon Farmer vs. Obscurity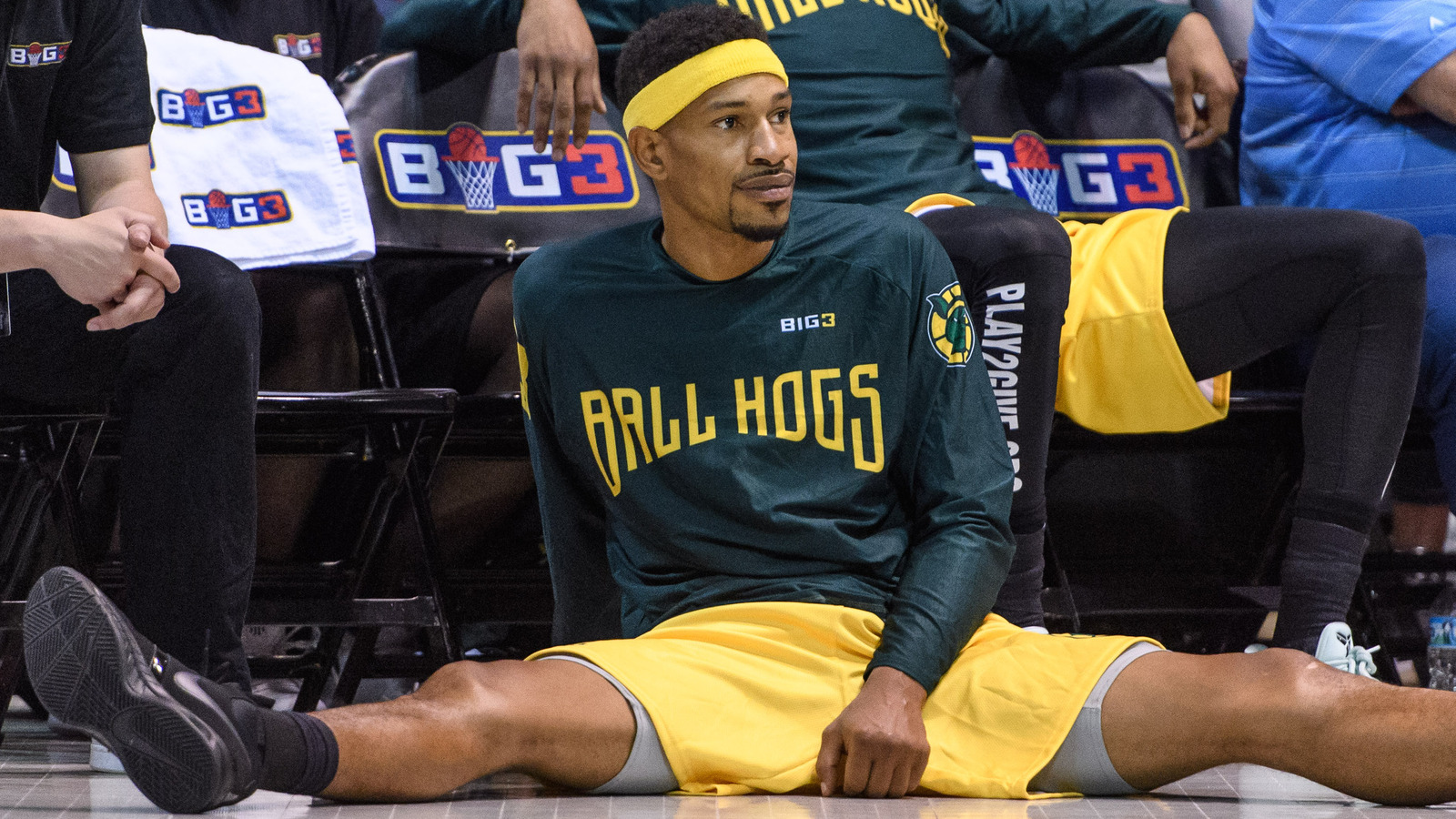 Desmon Farmer of the Ball Hogs wants you to know he exists.
Icon Sportswire/Getty Images
Dear Desmon Farmer,
We are sorry for the delay in getting back to you. For some reason, we kept forgetting to call you back — possibly because you're the most obscure player in a league of very obscure players. In fact, we think that's why you call every week with inane questions about rules and minutiae; you want to remind us you exist.
That's probably why you committed so many fouls this week; you wanted to make sure the announcers repeated your name as much as possible. It wasn't going to happen from you putting the ball in the basket. And we do apologize — first, they kept saying your name was "Desmond," and then later they switched to calling you "Jordan Farmar."
We do wish you the best, whatever your name is, and we hope you get a chance to make your mark. But it's probably not happening in the playoffs — the Ball Hogs really suck, dude.
Anonymously yours, BIG3 Referee Hotline
MORE FROM YARDBARKER
NBA News

Delivered to your inbox

You'll also receive Yardbarker's daily Top 10, featuring the best sports stories from around the web. Customize your newsletter to get articles on your favorite sports and teams. And the best part? It's free!