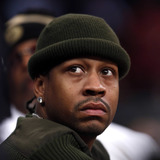 For a man who earned nearly $155 million during his Hall of Fame NBA career, former superstar Allen Iverson is not in a good spot financially.Various reports now note that Iverson is on the verge of losing a second home to foreclosure.This time, it's a seven-bedroom, 7.5-bathroom home in Alpharetta, Ga. The property has been listed by Iverson's realtor and is coming in at a cost...
Allen Iverson disappointed a lot of basketball fans over the summer when he missed some BIG3 games for various reasons, but he is apparently still going to be a part of the league when play resumes next year.Iverson, who was both a player and a coach last year, is expected to return to the BIG3 in 2018. However, TMZ is reporting that he will only be coaching this time around.Iverson...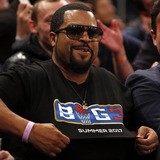 The BIG3 on Wednesday announced that 3's Company player-coach Allen Iverson will be suspended for the team's upcoming game in Lexington, Ky. In light of Wednesday's development, BIG3 founder Ice Cube took a moment to explain the league's decision to suspend Iverson."Well, we talked about holding up the legitimacy of the league and he knows that him not showing up hurts us," Ice Cube...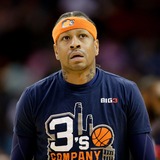 Allen Iverson issued a statement via his Instagram page on Tuesday in which he apologized for missing his BIG3 game on Sunday.Here's what Iverson said in his comments:"First and foremost, I apologize to Ice Cube & my Big3 family, my fans and everyone disappointed by my absence in Dallas this past weekend."I have spoken with Ice Cube directly regarding the details of my absence...
The NBA's new hotline for players is there for players to call to voice their opinions about officiating, plead their cases and, if you're Matt Barnes, threaten to fight the phone itself. Not to be outdone, the BIG3 has also followed suit with a phone number for all its retired NBA players.Yardbarker has obtained exclusive communications from the BIG3 office, which are totally real...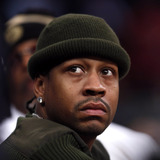 Allen Iverson missed a BIG3 league game in Dallas over the weekend, and there is now some information circulating about his possible whereabouts.TMZ Sports reports that Iverson was gambling at a casino in the Chicago area until 3 a.m. the day of the game. He also appeared at a restaurant nearby the casino later on Sunday evening, according to the report.This seems to be a concerning...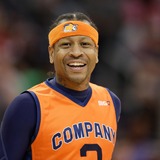 Allen Iverson was nowhere to be found Sunday night in Dallas when his 3's Company team was playing its Week 6 BIG3 game. The burgeoning 3-on-3 league issued a statement in which it said it was investigating Iverson's absence, which was unexplained and unexpected (more on that here).Perhaps TMZ Sports can shed some light into this for the BIG3. According to their sources, Iverson...
Welcome to The Rewind, where we dig through tapes, YouTube videos and streaming services and revisit some of the most interesting games in history. There is something special about revisiting a favorite movie, a favorite show no longer on the air, or even just pulling out an album and giving it a spin the whole way through for the first time in a long while. Inevitably you pick up...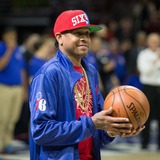 Allen Iverson is known as the Answer, but what is the question? Can a convicted felon live out his dream? Iverson did. Struggles came early for Iverson when he was convicted of maiming by mob through a rarely used Virginia statute. Iverson spent four months in jail before being granted clemency by the state's governor. He was able to get the attention of coach John Thompson at...
Allen Iverson moved up from the short corner to the right wing to set a screen for Eric Snow, who was initiating the offense. The screen was set on a young Derek Fisher, a head full of hair and a Forum Blue headband awkwardly wrapped around his ears. The pick and roll created a temporary switch, forcing Kobe Bryant onto Snow and Fisher onto Iverson. After Iverson received the ball...
MORE STORIES >>
NBA News

Delivered to your inbox

You'll also receive Yardbarker's daily Top 10, featuring the best sports stories from around the web. Customize your newsletter to get articles on your favorite sports and teams. And the best part? It's free!