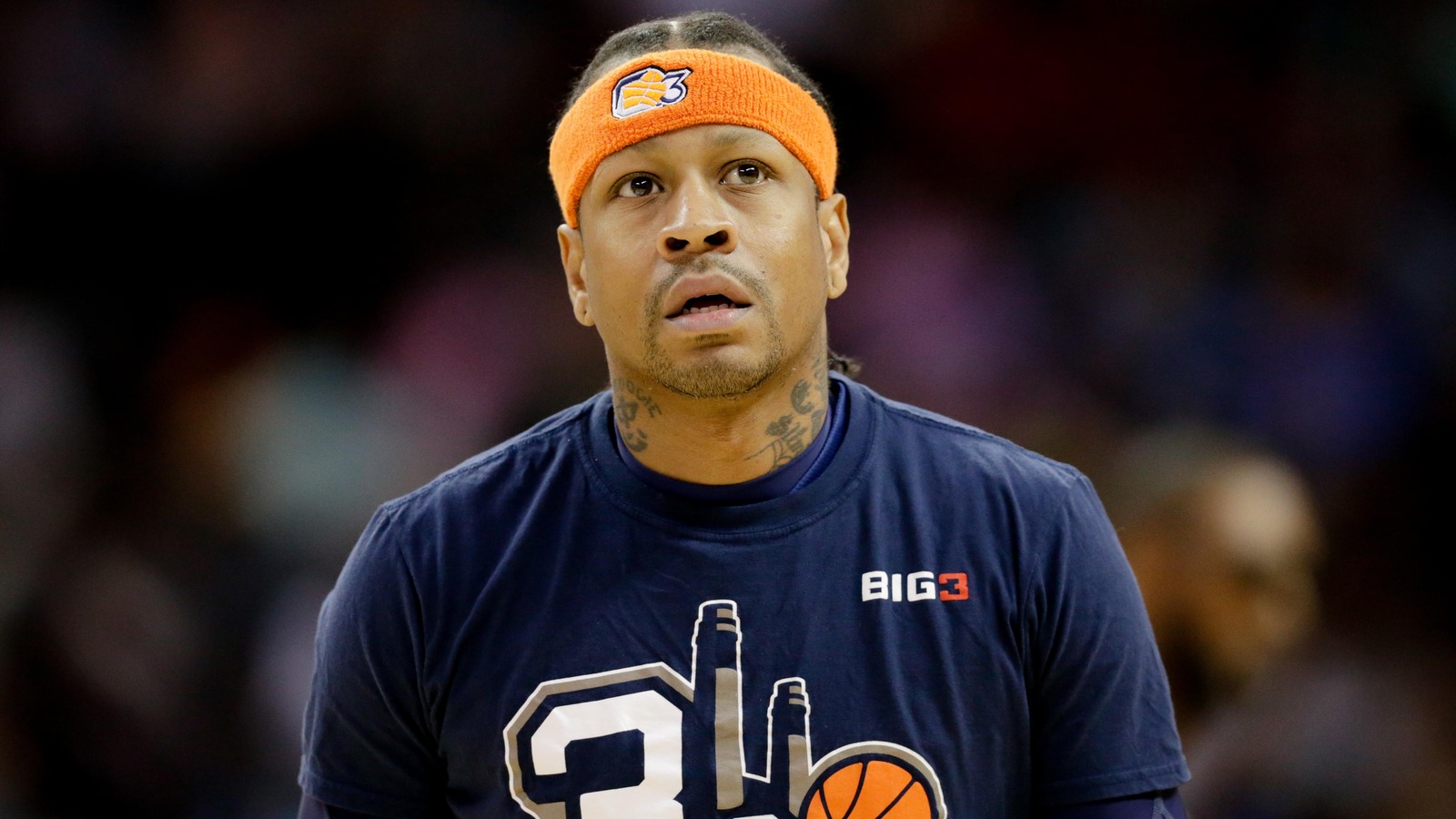 Jul 2, 2017; Charlotte, NC, USA; 3's Company player Allen Iverson (3) stands on the court prior to the game against the Ghost Ballers at Spectrum Center. 
Jeremy Brevard-USA TODAY Sports
Allen Iverson issued a statement via his Instagram page on Tuesday in which he apologized for missing his BIG3 game on Sunday.
Here's what Iverson said in his comments:
"First and foremost, I apologize to Ice Cube & my Big3 family, my fans and everyone disappointed by my absence in Dallas this past weekend.
"I have spoken with Ice Cube directly regarding the details of my absence. I will do my best to make up for this moving forward on the Big 3 tour."
Iverson is a player-coach in the BIG3 and missed a game Sunday, leading the league to investigate. What was already some bad publicity for the league got even worse when a report said Iverson was out late at a casino in Illinois the day of the game.
Iverson may turn out to be too irresponsible for the league unless he changes his ways soon.
MORE FROM YARDBARKER
NBA News

Delivered to your inbox

You'll also receive Yardbarker's daily Top 10, featuring the best sports stories from around the web. Customize your newsletter to get articles on your favorite sports and teams. And the best part? It's free!