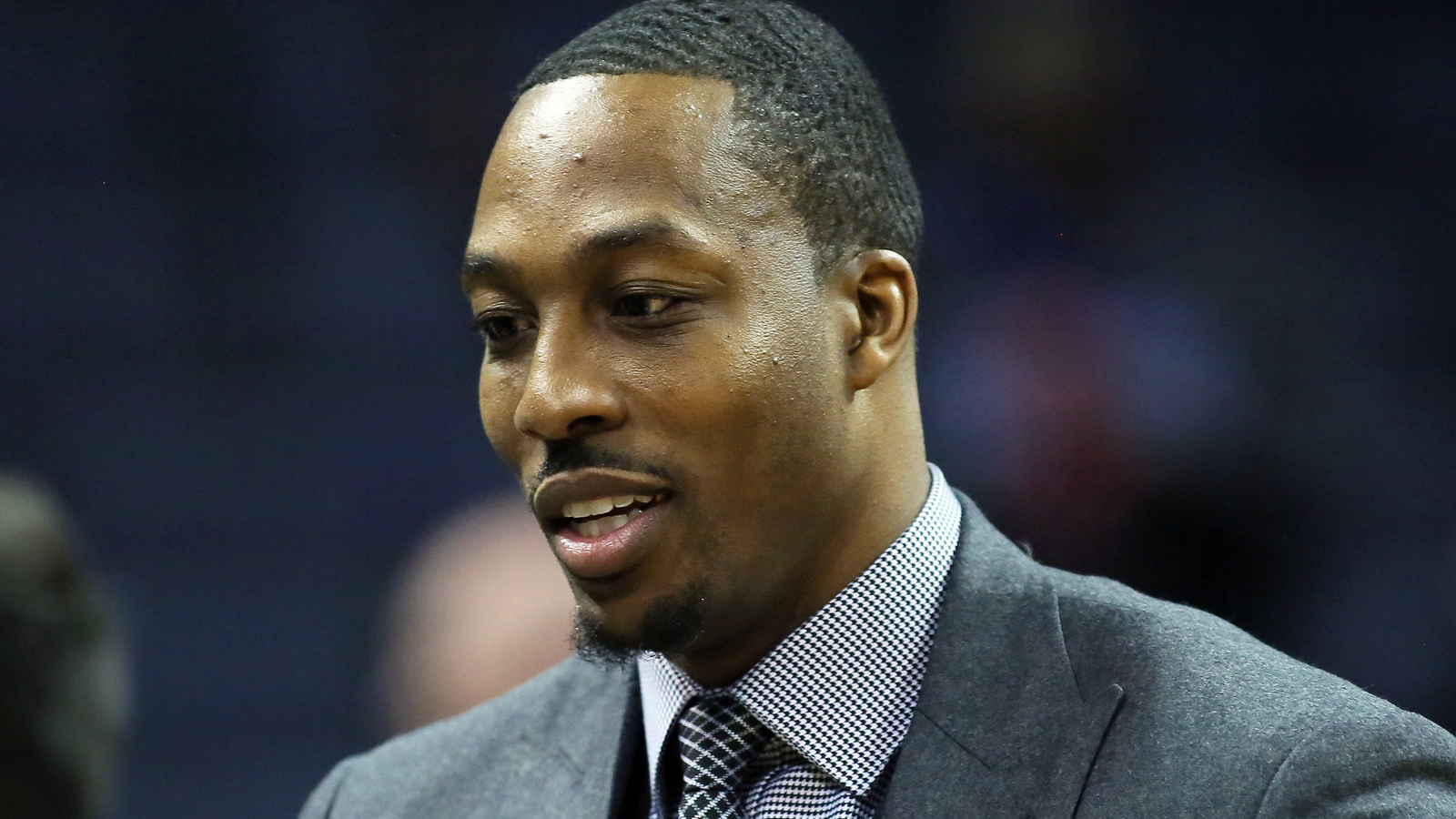 Hornets head coach Steve Clifford has high hopes for newcomer Dwight Howard.
Nelson Chenault-USA TODAY Sports
Steve Clifford does not believe that Dwight Howard is essentially a walking Lifetime Achievement Award on the defensive end at this stage of his career.
Speaking with reporters this weekend, the Charlotte Hornets head coach said that Howard, the team's newest center, can still pack a punch on defense.
"Dwight is still an elite defender," said Clifford, per Rick Bonnell of the Charlotte Observer. "He's one of the smartest players I've ever been around."
The 31-year-old Howard has been named Defensive Player of the Year three times in his career, and it's worth noting that Clifford coached Howard as an assistant during his peak in Orlando. While Howard may be far removed from those days, he is very much looking forward to the opportunity he will have with the Hornets next season, and this is no insignificant endorsement with Clifford being one of the more defensively-savvy head coaches in the NBA.
MORE FROM YARDBARKER
Hornets News

Delivered to your inbox

You'll also receive Yardbarker's daily Top 10, featuring the best sports stories from around the web. Customize your newsletter to get articles on your favorite sports and teams. And the best part? It's free!