Charlotte Hornets head coach Steve Clifford discussed the development of younger players and provided a quote that the New York Knicks should be mindful of. Over the course of the past month, one question has dominated the New York...
Hornets coach Steve Clifford gave a candid scouting report of his center, Willy Hernangomez, who seems to appreciate the brutal honesty coming from his new taskmaster. With Hernangomez ready to face the Knicks on Saturday at the Garden, Kristaps Porzingis' best buddy hasn't seen a jump in playing time since the trade. Clifford explained in...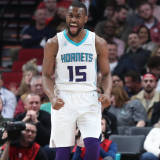 Speaking to Rick Bonnell of The Charlotte Observer, Hornets vice chairman Curtis Polk said he doesn't expect to discuss the team's coaching staff until a new general manager is hired. However, asked if he expects Steve Clifford to return for the 2018-19 season, Polk replied, "I would today."Polk also addressed a few other topics in his conversation with Bonnell, including the Hornets...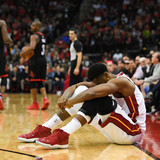 Heat center Hassan Whiteside believes his team's lack of national exposure contributed to him being overlooked for the All-Star Game, relays Barry Jackson of The Miami Herald. Whiteside is having a solid season, averaging 14.7 points and 11.8 rebounds per night, and the Heat are fourth in the East at 27-20, but Kristaps Porzingis, Kevin Love and Al Horford were selected ahead of...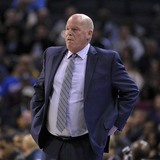 Charlotte Hornets head coach Steve Clifford will not be on the sideline for a while. The team announced that Clifford is taking a medical leave of absence.The details were scarce; the organization only revealed Clifford will address his health and has no timetable for a return."Out of respect for Clifford's privacy, the Hornets will have no further comment at this time," the release...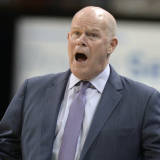 Hornets coach Steve Clifford will leave the team "for the immediate future" because of health concerns, the team announced this morning on its website. Associate head coach Stephen Silas will be the acting head coach while Clifford is out.The team didn't elaborate on the coach's condition "out of respect for Clifford's privacy."This is Clifford's fifth season as Charlotte's coach...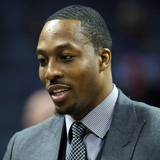 Steve Clifford does not believe that Dwight Howard is essentially a walking Lifetime Achievement Award on the defensive end at this stage of his career.Speaking with reporters this weekend, the Charlotte Hornets head coach said that Howard, the team's newest center, can still pack a punch on defense."Dwight is still an elite defender," said Clifford, per Rick Bonnell of the Charlotte...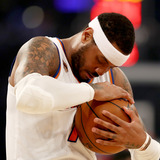 There's a few NBA teams who went into the year with high hopes and ended up with low win totals. We've picked out three teams in each conference who were blindsided by a trip to the lottery, and we've gone back to look at how and where it all went so very, very wrong. New York Knicks Great Expectations: The Knicks went into the season feeling optimistic. They'd added former MVP Derrick...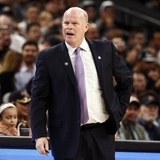 CHARLOTTE, N.C. (AP) Hornets coach Steve Clifford points to one factor when explaining his team's five-game losing streak - a lack of defense. Charlotte went 0-5 on its recent road trip, surrendering an uncharacteristic 109.6 points per game during that span. The Hornets return home Wednesday night to face the Portland Trail Blazers, part of a stretch of five-game home stand which...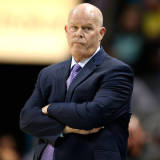 The Charlotte Hornets are off to a lackluster 8-7 start to the season, and head coach Steve Clifford thinks that lack of defensive effort is a big reason why. Before the Hornets faced the New York Knicks on Saturday, Clifford, who is known as a defense-first head coach, was highly critical of his team's effort on that end of the floor as of late, per Rick Bonnell of the Charlotte...
MORE STORIES >>
Hornets News

Delivered to your inbox

You'll also receive Yardbarker's daily Top 10, featuring the best sports stories from around the web. Customize your newsletter to get articles on your favorite sports and teams. And the best part? It's free!