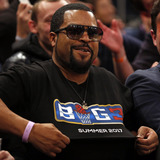 The BIG3 League played its first games on Sunday, and all in all, from the fan's perspective, it was a huge success.For players, not so much, with Jason Williams and Corey Maggette suffering injuries, which was expected, being that some of these guys haven't played (aside from at a streetball level) in years.Still, Barclays Center was packed, with over 15K fans showing up to watch...
The San Antonio Spurs training camp is  just days away and the team is rounding out its training camp roster. Last night, it was reported that Sam Young signed with the Spurs and will likely be in camp and now a report comes out that forward Corey Maggette will also be joining San Antonio's camp. Corey Maggette will be joining the Spurs for training camp. Great locker...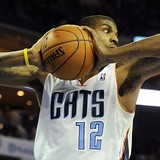 Courtesy of thesportsbank.net Players who have already earned their money are satisfied with their careers.  That doesn't go for all of them, but it does apply to a few players in this range of rankings.  Keep in mind, it is tougher for players to stay conditioned as they reach their 30s and beyond. Tyrus Thomas (#369): Thomas seemed to attract many NBA teams coming out of LSU in...
MORE STORIES >>
NBA News

Delivered to your inbox

You'll also receive Yardbarker's daily Top 10, featuring the best sports stories from around the web. Customize your newsletter to get articles on your favorite sports and teams. And the best part? It's free!