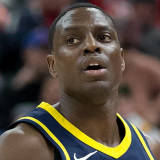 After tweaking his right ankle last week, Stephen Curry twisted that same ankle during Thursday's game against San Antonio. While Curry's injury doesn't appear serious, the Warriors will hold him out of their next two games on Friday and Sunday, writes Chris Haynes of ESPN."With Steph's ankle injuries, it's always a worry," Warriors forward Draymond Green said. "Especially … he's...
March 8, 2018 - Pacers point guard Darren Collison is now listed as questionable for Friday's game against Atlanta after missing 11 games to undergo minor knee surgery. Collison and others discuss the impact of his imminent return.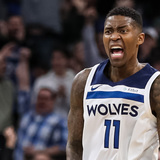 The Timberwolves will try to maintain a playoff position without the aid of Jimmy Butler. The All-Star's knee injury means other players are going to have to step up offensively, and Jamal Crawford appears to ready for the task at hand. The 37-year-old guard scored 19 points off the bench in Minnesota's victory over Chicago on Saturday. "He's still playing like he's 22 years old...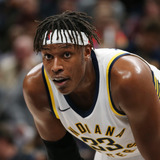 It has been a somewhat disappointing season for third-year center Myles Turner, who was viewed as a strong candidate to have a breakout year for the Pacers following Paul George's offseason departure. Instead, Turner has been slowed by health issues and has seen his numbers decline in most offensive categories this year.Still, as Jim Ayello of The Indianapolis Star details, Turner...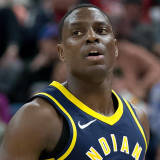 The Indiana Pacers will be without guard Darren Collison for a little while.The team announced Monday that Collison will be out two to three weeks after undergoing arthroscopic knee surgery. Collison has played in 52 games this season, starting all of them. He's averaging 12.8 points and 5.3 assists per game as he pushes to help the 30-24 Pacers maintain — or even improve — their...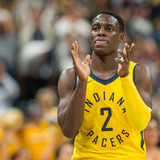 Pacers guard Darren Collison will undergo arthroscopic left knee surgery and miss 2-3 weeks, Shams Charania of Yahoo Sports tweets.This comes as somewhat of a surprise, considering Collison hadn't missed any recent game action. He played 33 minutes against the Sixers on Saturday and 30 minutes the previous night against the Hornets.Collison has started 52 of a possible 54 games for...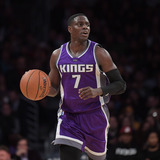 The Sacramento Kings made the biggest trade of the NBA season thus far when they sent DeMarcus Cousins to the New Orleans Pelicans, and they may not be done dealing.According to multiple reports, the Kings are open to trading veteran guards Darren Collison and Arron Afflalo before the trade deadline. They are said to be seeking a first-round draft pick for the former. Teams would...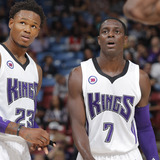 The Sacramento Kings appear to be going all-in on tanking this season after trading Demarcus Cousins and Omiri Casspi to the New Orleans Pelicans. According to one report, that was just the first of what could be many moves heading into the trade deadline for the Kings, who could let Darren Collison and others go."The Kings excised Cousins, and there are strong indications they are...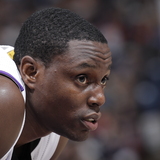 Darren Collison was arrested on May 30 for domestic violence, but new information about the incident has emerged that paints him in an even more disturbing light. According to court documents acquired by TMZ, "deputies found that the woman had visible injuries and they arrested Darren Collison, 29, on a charge of domestic violence." Worse than that, Collison is reported to have...
Sacramento Kings point guard Darren Collison has reportedly been arrested for domestic violence on Tuesday. Collison has been booked into Placer County Jail. He's being charged on one count of "inflicting corporal injury to a spouse or cohabitant," per CBS Sacramento. He is also being charged with two misdemeanor bench warrants because he was driving on a suspended license. His...
MORE STORIES >>
Pacers News

Delivered to your inbox

You'll also receive Yardbarker's daily Top 10, featuring the best sports stories from around the web. Customize your newsletter to get articles on your favorite sports and teams. And the best part? It's free!