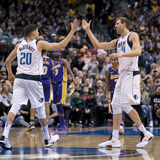 The NBA is unlikely to punish the Dallas Mavericks anytime soon, according to a report.Sports Illustrated published a report during the week that alleged the Mavericks were harboring a hostile workplace the past two decades. The allegations included the Mavericks allowing a serial sexual harasser to serve as the team's CEO for 18 years and letting a woman beater serve as the reporter...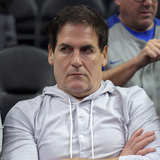 The Mavericks are in turmoil. Heading into the home stretch of the NBA season, the club has an 18-40 record and is on pace for its worst showing since going 20-62 in 1997/98. Off the court, Mark Cuban's public comments on tanking earned him a staggering $600K fine from the NBA. Both of those issues are on the back burner, however, as the club has moved to respond to a Sports Illustrated...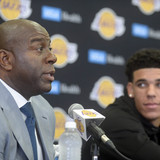 Back in middle school, recess was my great escape. That half-hour of freedom was primarily spent playing cops-and-robbers or foursquare. Finding a hacky sack was equivalent to hitting the jackpot.My favorite mid-school day activity was, without a doubt, dropping some jokes on the street. (Being a New Yorker, recess took place between two police barriers on a regular street). Among...
The president of a Lithuanian basketball team has come under fire this week for some unfathomably racist remarks he made about roster composition.Gedvydas Vainauskas, who is the president of BC Lietuvos Rytas, said this week that he has a policy regarding not having too many black players on his teams at once. Vainauskas attributed his team's recent lack of success to having too...
Former Los Angeles Clippers' owner Shelly Sterling, ex-wife of Donald Sterling, took her former husband's "friend," V. Stiviano to court in order to get back the money that her ex had given to his former lover over the years. It appears that Mr. Sterling had no right to be buying all these lavish gifts for his lady friend while he was still a married man. Mrs. Sterling was indeed...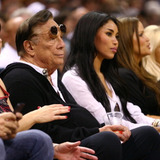 By Steve DelVecchio A judge has ordered V. Stiviano to pay $2.6 million to Shelly Sterling, the wife of former Los Angeles Clippers owner Donald Sterling. The ruling stems from a lawsuit that was filed by Shelly roughly one month before Donald's explosive racist rant was released to the public. The Associated Press reports that Judge Richard Fruin Jr. awarded Shelly money that...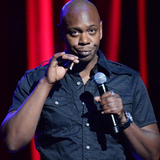 Comedian Dave Chappelle is back, according to a lengthy profile in GQ's "Men of the Year" December issue. In a wide-ranging and insightful interview, Chappelle weighs in on a number of issues, but one of particular interest were his thoughts on disgraced and subsequently exiled former Los Angeles Clippers owner Donald Sterling. The way Chappelle sees it, despite the deplorable nature...
V. Stiviano is getting down and dirty when it comes to her legal dispute with Donald Sterling. For her latest act, she accused the former Clippers owner of being gay. You may recall that the tension between Stiviano and Sterling began when Shelly filed a lawsuit trying to get back the cars, property and gifts […]
MORE STORIES >>
NBA News

Delivered to your inbox

You'll also receive Yardbarker's daily Top 10, featuring the best sports stories from around the web. Customize your newsletter to get articles on your favorite sports and teams. And the best part? It's free!