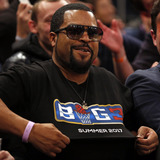 The BIG3 League played its first games on Sunday, and all in all, from the fan's perspective, it was a huge success.For players, not so much, with Jason Williams and Corey Maggette suffering injuries, which was expected, being that some of these guys haven't played (aside from at a streetball level) in years.Still, Barclays Center was packed, with over 15K fans showing up to watch...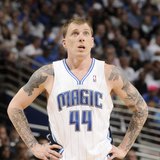 Ice Cube's BIG3 league, which features exciting three-on-three dream matchups, officially held its inaugural game in Brooklyn on Sunday at the Barclays Center. And one of the largest early-season attractions was the return of White Chocolate, Jason Williams.Fans poured into the arena wearing Williams jerseys and cheered as he hit the court. However, that enjoyment was short-lived...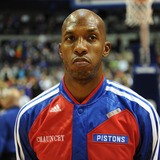 The Cleveland Cavaliers are the defending NBA champions and have the best record in the Eastern Conference yet again, but that doesn't mean all is rosy in Cleveland. LeBron James has repeatedly discussed his desire for management to add playmakers to the roster, this despite the fact the Cavs have the highest payroll in the NBA.Welcome back to the Yardbarker roundtable, where we...
MORE STORIES >>
Grizzlies News

Delivered to your inbox

You'll also receive Yardbarker's daily Top 10, featuring the best sports stories from around the web. Customize your newsletter to get articles on your favorite sports and teams. And the best part? It's free!