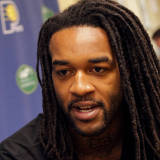 By Larry Brown Jordan Hill's Indiana Pacers tenure is already off to an inauspicious start. The big man was arrested for reckless driving in Atlanta on Friday, according to a report in the Indy Star. Hill was allegedly clock at 107 mph in a 65 mph zone. The report also claimed that the former Laker gave the arresting officer a fairly blunt justification for his offense. According...
The NBA's trade deadline has come and gone. Some players who were expected to be traded changed cities, like Goran Dragic and Reggie Jackson. Others who heard their names mentioned in rumors stayed put. Among the latter group is Jordan Hill. While Hill is still a member of the Lakers, for a few brief moments...Read More
This has to go down as one of the more pathetic seasons in the Los Angeles Lakers history. There weren't great expectations to begin with but at the same time, there just hasn't been any glimmer of hope in this disastrous season. Honestly, as an NBA fan, you might have more fun watching one of the better D-League teams. Yes, they are the Lakers, and that normally means that they...
    While Los Angeles Lakers fans have been seeing some generally pedestrian, and at times, absolutely pathetic basketball the last several years, there are reasons for the Lakers, and their fans to be excited about their future. The funny thing is, more losing could be involved, which isn't fun, but just might be necessary. First of all, embattled head coach Mike D'Antoni has gotten...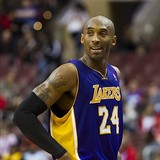 The Los Lakers have their superstar Kobe Bryant back, however, winning games have been pretty hard to come by recently since the Black Mamba entered the fold. Since Bryant has been back, the Lakers have lost four of five, and not particularly impressive in most of those games. This really shouldn't be unexpected as Bryant makes his way back on to the court, the rest of the Lakers...
  These Los Angeles Lakers are going through a mighty tough time, having lost four of their last five games. Unfortunately for them, this is a trend that is likely to continue, at least until Kobe Bryant comes back. In what has to be a big shock to nearly everybody, Jordan Hill has arguably outplayed Pau Gasol, which isn't good news for the Lakers. Gasol was a world class player...
MORE STORIES >>
NBA News

Delivered to your inbox

You'll also receive Yardbarker's daily Top 10, featuring the best sports stories from around the web. Customize your newsletter to get articles on your favorite sports and teams. And the best part? It's free!