We've updated our Privacy Policy.
By continuing to use this site, you are agreeing to the new Privacy Policy.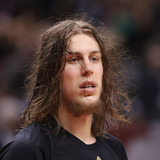 The Miami Heat missed out on top target Gordon Hayward in free agency, but they're trying to make up for it with some new additions.A day after agreeing to a four-year deal with Dion Waiters, the Heat agreed to a four-year deal with Kelly Olynyk. ESPN's Adrian Wojnarowski says the deal is for $50 million. That's two million shy of what Waiters is set to earn.Olynyk's deal also calls...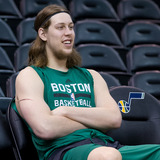 All those teams who were salivating over Kelly Olynyk during the NBA playoffs may finally get their crack at him.The Vertical's Adrian Wojnarowski believes that it's likely Olynyk will become an unrestricted free agent. Woj shared the report via Twitter Tuesday: Woj's report on Olynyk's future comes in conjunction with his earlier reporting about the Boston Celtics' plans for the...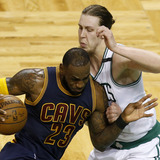 LeBron James and the Cleveland Cavaliers are having their way with the Boston Celtics early in Game 1. Accenting this point, Boston's hero in Game 7 of the last series, Kelly Olynyk, got to find out firsthand just how little James thinks of his game. Oh, my.James saw Olynyk, and you can almost hear the mocking tone of his inner voice as he makes up his mind to abuse the flat-footed...
LIKE WHAT YOU SEE?
GET THE DAILY NEWSLETTER: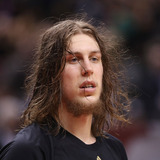 Kelly Olynyk was a difference-maker in Game 7 of the Eastern Conference semifinals series between the Boston Celtics and Washington Wizards on Monday night, and his clutch performance left many stunned.The Celtics forward scored 26 points in the game, including 14 in the fourth quarter, as Boston defeated Washington 115-105 to advance to the conference finals.From the time there...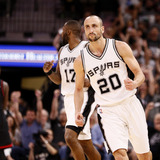 Want more news first thing in the day? Sign up for the Yardbarker Morning Bark newsletter here.Good morning and welcome to the YB Box Score, what we're reading while practicing lowering our resting heart rate ahead of tonight's games.Happy birthday today to Ryan Getzlaf, Amanda Borden and Adam Deadmarsh. On this date in 1970 Bobby Orr scored the overtime goal that would win the Bruins...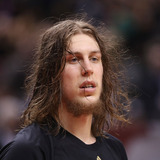 Kelly Olynyk's style of play has made him one of the less-liked players in the NBA, but he feels that his reputation is a bit overblown.Speaking with reporters on Saturday, the Boston Celtics big man brushed off the suggestion that he plays dirty."I don't think I'm a dirty player," said Olynyk, per A. Sherrod Blakely of CSN New England. "My teammates don't think I'm a dirty player...
During Thursday night's heated Game 3 between the Boston Celtics and Washington Wizards, Kelly Oubre was ejected after physically going after Kelly Olynyk in the second quarter.Olynyk was called for an offensive foul in the aftermath of the incident, with Oubre being slapped with a flagrant 2 and an early trip to the locker room.Here's the play and Oubre's physical response that...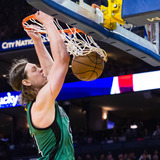 There aren't many NBA players that have come out of British Columbia, and that's one of the reasons Kelly Olynyk is so highly respected there.Olynyk attended high school at South Kamloops in British Columbia, and judging by his size and lack of talent in the area, it's safe to say he dominated his opponents.So while we view Olynyk as a solid role player who comes off the bench and...
Kevin Love out of the sling & rehab continuing says he reached out to Kelly Olynyk via text & things are good between them "tough play" — Daryl Ruiter (@RuiterWrongFAN) May 31, 2015Well it's nice to see Love finally realize that Kelly Olynyk would be just about the last player to do something dirty on the court. Time seems to have healed all wounds here as just a few weeks...
MORE STORIES >>
Heat News

Delivered to your inbox

You'll also receive Yardbarker's daily Top 10, featuring the best sports stories from around the web. Customize your newsletter to get articles on your favorite sports and teams. And the best part? It's free!