We've updated our Privacy Policy.
By continuing to use this site, you are agreeing to the new Privacy Policy.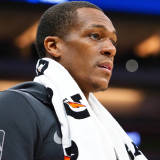 Rajon Rondo probably isn't going to be picking up a copy of Ray Allen's new book anytime soon. But, he wouldn't mind some royalties from "From The Outside: My Journey Through Life and the Game I Love". That's because his name appears often throughout the book. But, these mentions don't paint the most positive of pictures.Rondo doesn't mind too much, though. In fact, he believes Allen...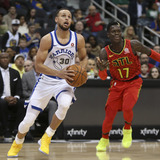 Steph Curry is a bad, bad man. Especially from distance. But the NBA universe knows this. Curry knows this. And yet, he would still make history Friday night against the Atlanta Hawks. During the first quarter, he would knock down his 200th three-pointer of the NBA season. That makes it six seasons in which Curry has done this–consecutively.Ray Allen, who for now remains the all...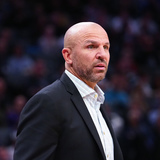 The Naismith Memorial Basketball Hall of Fame announced its finalists for the class of 2018, and it's among the strongest in recent history.Among those being considered for enshrinement, Jason Kidd and Ray Allen head the class. They're joined by Maurice Cheeks, Grant Hill, Steve Nash, Rudy Tomjanovich and Chris Webber as former NBA players being considered for basketball's top honor...
LIKE WHAT YOU SEE?
GET THE DAILY NEWSLETTER: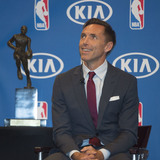 The 2018 finalists for the Basketball Hall of Fame have been announced. And let's just say there's no shortage of star power. But don't just take our word for it.There's Steve Nash, Ray Allen and Jason Kidd, for starters. But that's far from all. After all, this is the pro basketball Hall of Fame. These are the best of the best. So, who else makes the cut? Chris Webber (player) Grant...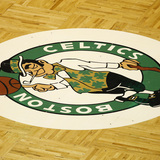 Ray Allen posted a lengthy message on social media Tuesday addressing his time with the Celtics and relationship with Paul Pierce.On Sunday, Pierce had his No. 34 jersey retired by the Celtics. Among those at TD Garden for the festivities were former teammates Rajon Rondo, Kevin Garnett, and Antoine Walker. Doc Rivers was also there. Ray Allen was not, and that became a topic of...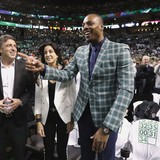 Whether Ray Allen would attend Paul Pierce's jersey retirement ceremony was a big topic of discussion prior to Sunday. Allen did not attend the ceremony unlike some of his other former Boston Celtics teammates, and instead shared that he was playing golf. But Pierce says he is not disappointed by that.Pierce said on ESPN's "The Jump" Monday that he didn't have a problem with Allen...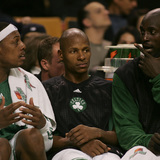 Paul Pierce's jersey retirement ceremony does not look like it will serve as a reunion for the Boston Celtics' Big 3.ESPN's Marc J. Spears reported on Saturday that Kevin Garnett and Ray Allen are not expected to attend Pierce's jersey retirement ceremony on Sunday. Rajon Rondo, who was the other star player on the Celtics' championship team in 2008, will not be there either as his...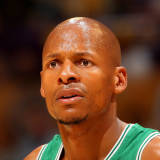 Ray Allen fell out of good graces with Boston Celtics teammates when he left the franchise to join LeBron James and the Miami Heat. But fear not! All is well again.Gary Washburn of the Boston Globe reports former C's point guard Rajon Rondo said "everybody" will be invited to the reunion vacation for the 2008 team that won an NBA championship.Initially, it appeared that wouldn't...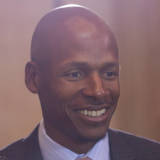 Ray Allen has found himself wrapped up in a bizarre legal battle with a man who allegedly fooled the former NBA star in a catfishing scheme, and Allen's representatives say the man is trying to make himself sound like the victim.According to new court documents obtained by TMZ, Bryant K. Coleman claims he is being stalked by Allen and that he has reason to believe Allen wants him...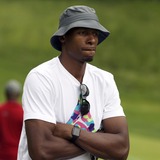 Like the Golden State Warriors need any more shooting. According to Alex Kennedy of Basketball Insiders, the Warriors—who just snagged Kevin Durant away from the Oklahoma City Thunder—are likely to gauge Ray Allen's interest in coming out of retirement and joining the NBA's super team. The Warriors have pushed for a Ray Allen comeback since 2014. Ray has stayed in shape. His...
MORE STORIES >>
NBA News

Delivered to your inbox

You'll also receive Yardbarker's daily Top 10, featuring the best sports stories from around the web. Customize your newsletter to get articles on your favorite sports and teams. And the best part? It's free!