We've updated our Privacy Policy.
By continuing to use this site, you are agreeing to the new Privacy Policy.
Former Indiana Pacers coach Frank Vogel agreed to become the new head coach of the Orlando Magic Thursday, as first reported by the Orlando Sentinel. Vogel, who was let go by the Pacers two weeks ago, replaces Scott Skiles, who stepped down last week after his first season, claiming he wasn't the right head coach for the Magic. Vogel led the Pacers to a 250-181 record and five...
As the dust continues to settle on Thursday's shocking news of Scott Skiles ditching the Orlando Magic, one possible culprit has emerged—point guard Elfrid Payton. Payton, 22, was the 10th overall pick in 2014 and posted averages of 10.7 points and 6.4 assists last year, the scoring output an improvement on his rookie total. While a step in the right direction, it sounds like his...
The Orlando Magic have joined the list of NBA teams that are in search of a head coach after Scott Skiles unexpectedly resigned on Thursday. In a statement issued through the team's official website, Skiles apologized for abruptly leaving and said the decision was his alone. "After much thought and careful consideration, I and I alone, have come to the conclusion that I am not the...
LIKE WHAT YOU SEE?
GET THE DAILY NEWSLETTER:
The Orlando Magic revealed Thursday head coach Scott Skiles informed the organization he's leaving. Skiles, who played for the Magic in 1989, led the team to a 35-47 record last year, though tallied their first winning month since 2012 last November. Alas, whatever the reason, Skiles has decided to hang it up, as the Magic revealed: Scott Skiles has informed the Orlando Magic that...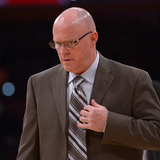 This seemed to be rather inevitable. Coming off a disappointing 2015-16 that started with playoff expectations, Orlando Magic head coach Scott Skiles has resigned his post. The move was made official by the Magic on Thursday, exactly a month after Orlando ended an extremely unsuccessful 35-win regular season. In announcing his resignation, Skiles had this to say: "After much...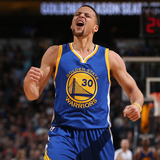 Stephen Curry is aiming to break an all-time record when the Golden State Warriors take on the Orlando Magic. With just one made three-point basket, he'll break the record for most consecutive games with a made three-pointer. He tied Kyle Korver last night against the Miami Heat, sinking one in 127 straight games. Magic head coach Scott Skiles doesn't think his team has much of...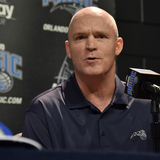 By Ryan Welte After going through two head coaches in the 2014-15 season, the Orlando Magic will look for more stability at the position as they try to build on their promising young core. Following the dismissal of Jacque Vaughn on Feb 5, 2014, the Magic appeared to already have his replacement in mind. Yahoo Sports' Adrian Wojranowski tweeted this just hours after the Magic formally...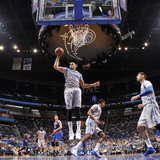 By David Kenyon The Orlando Magic missed out on top target Paul Millsap, but they're not letting Plan B skip town. According to RealGM's Shams Charania, the Magic have agreed to a four-year, $64 million contract with restricted free agent Tobias Harris. Tobias Harris agreed on a four-year, $64 million deal with Orlando, league sources tell RealGM. — Shams Charania (@ShamsCharania...
The Orlando Magic hired Scott Skiles to become the franchise's 12th head coach since its inception back in 1989. In a vacuum, the hiring of Skiles isn't necessarily that bad. Adding a former player with extensive previous head-coaching experience can't be seen as a bad thing for a young squad. After all, Skiles did take his teams to the playoffs in six of his 13 years as a NBA head...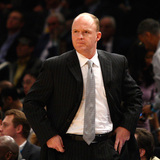 By Larry Brown The Orlando Magic are looking for a new head coach and it appears that they have found their top target. Yahoo's Adrian Wojnarowski reports that Scott Skiles is the frontrunner for the job. Skiles played for the Magic for five seasons, 1989-1994, and is an accomplished coach. He has coached the Suns, Bulls and Bucks, going 443-433 over 13 seasons. He led his teams...
MORE STORIES >>
NBA News

Delivered to your inbox

You'll also receive Yardbarker's daily Top 10, featuring the best sports stories from around the web. Customize your newsletter to get articles on your favorite sports and teams. And the best part? It's free!