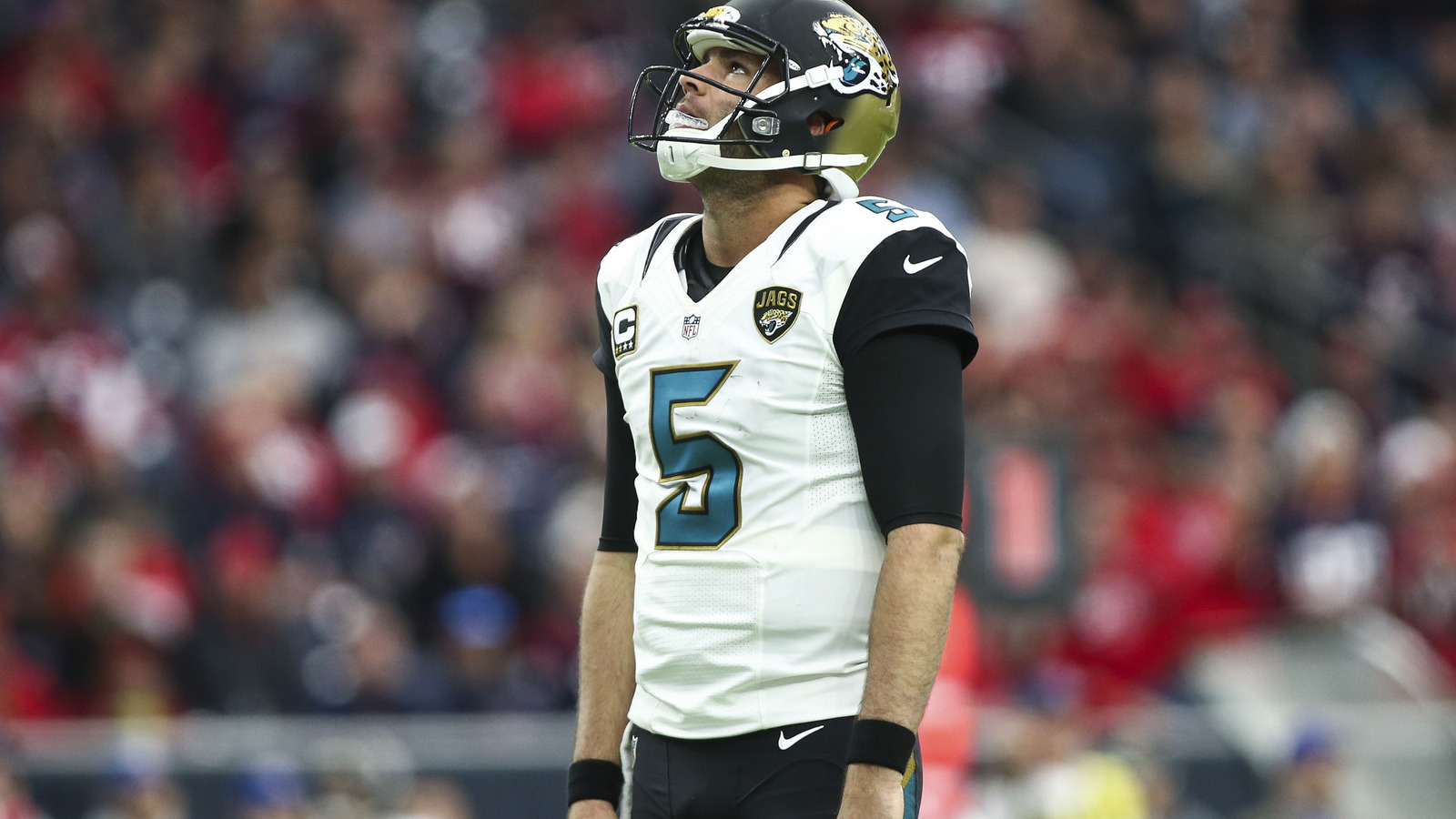 Jaguars quarterback Blake Bortles knows he has to cut down on turnovers.
Troy Taormina-USA TODAY Sports
The Jacksonville Jaguars recently came under a bit of fire for picking up the fifth-year option on quarterback Blake Bortles.
Bortles hasn't panned out exactly how the Jaguars had hoped and most seemed to figure new team president Tom Coughlin would want to pursue a quarterback of his own.
Instead, the Jaguars have thrown support behind Bortles, who admits he needs to clean up his game, as captured by Mike Kaye of WTLV:
"If you don't turn the ball over, you'll win football games," Bortles said, echoing Coughlin's line of thinking.

"That's our focus. Turnovers are going to happen. We get that. You have to make sure to minimize them as much as possible and stay away from the stupid ones."
The Jaguars ignored the position this offseason, so they have to hope Bortles can get it together. While the quarterback himself is talking about turnovers, we've noted recently the team itself has focused on his mechanics, which were notably sloppy last year.
Head coach Doug Marrone recently praised the progress Bortles has made in this area, according to John Oehser of Jaguars.com:
"There are certain things, as far as his elbow and his arm, that are much improved. I think there are still other things we're still working on as well as everyone else at this stage."
Any progress is good progress with Bortles right now, who at the least should be backed by an improving defense next season.
Either way, Jacksonville has Bortles on a cheap contract and the upside is there if he can ride said defense to wins. If not, the experiment will eventually end—but Bortles seems to know where he needs to look in order to keep the gig.
MORE FROM YARDBARKER
Jaguars News

Delivered to your inbox

You'll also receive Yardbarker's daily Top 10, featuring the best sports stories from around the web. Customize your newsletter to get articles on your favorite sports and teams. And the best part? It's free!