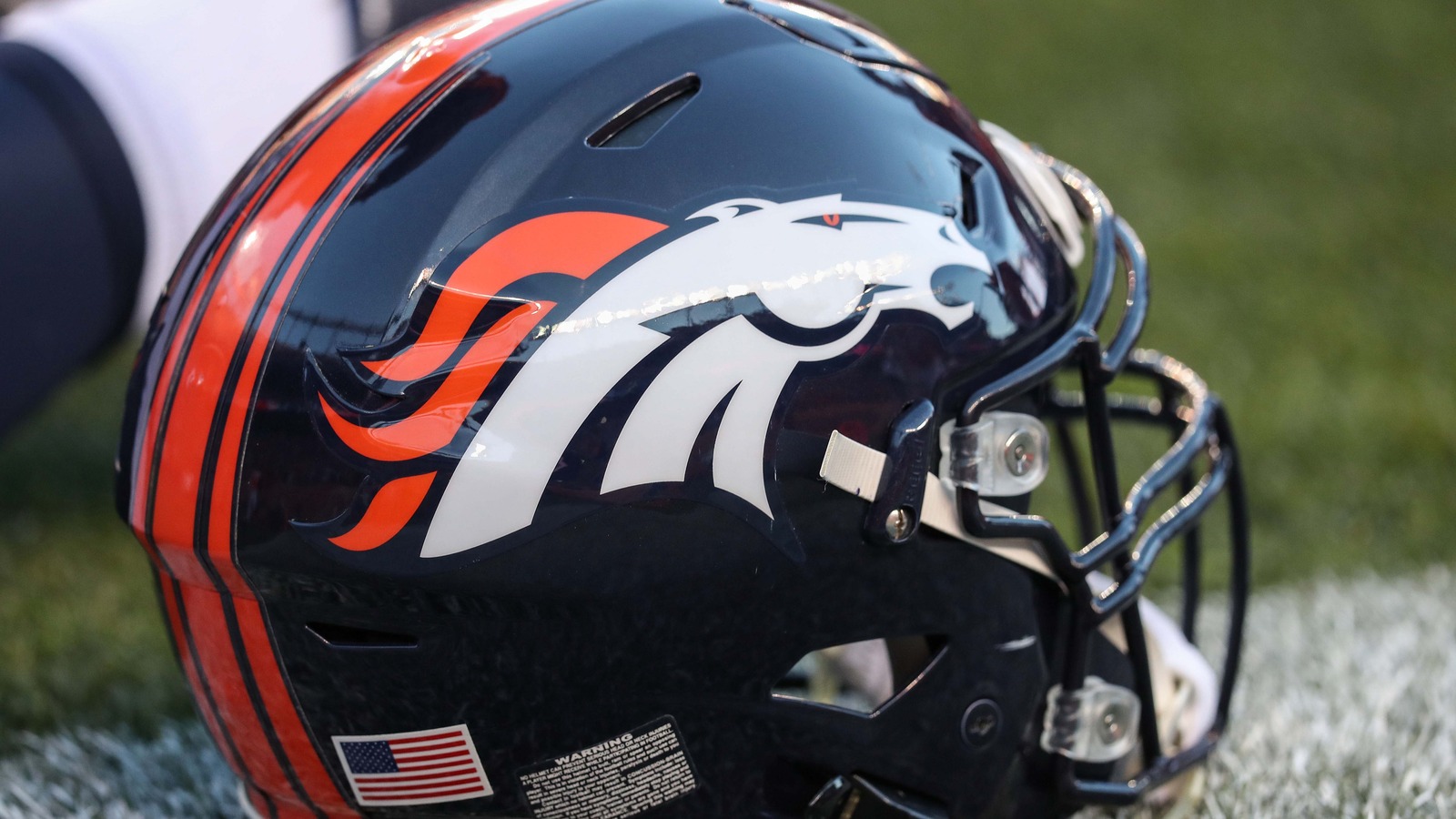 A general view of the Denver Broncos helmet before game against the San Francisco 49ers at Sports Authority Field at Mile High. 
Troy Babbitt-USA TODAY Sports
The Denver Broncos and head coach Vance Joseph are the latest to grapple with how to keep players under control on social media.
From draft mishaps to Odell Beckham Jr. on a boat and well beyond, there are countless examples of NFL players making mistakes on platforms like Twitter and teams needing to step into the fray.
The Broncos are simply the latest, as explained by ESPN's Jeff Legwold:
The Broncos have had plenty of discussions with their players about social media and how to conduct themselves if they choose to hit "send" on pictures or thoughts. The team has had to reaffirm those thoughts over the last week after a mini-media storm, especially among several of the team's former players who now work in talk radio or other local outlets. It started after safety Will Parks posted video of two practice plays on his Snapchat account. The plays, both incompletions thrown by quarterback Paxton Lynch, had been framed by some as criticisms of Lynch's efforts in practice.
It doesn't sound like there was any harm intended here by Will Parks. But fans and the media will do what they do, especially if a teammate leaks a potential franchise quarterback appearing to struggle, no matter how short the clip.
Joseph had the following to say on the matter: "Social media is different than what I grew up around. It's their everyday lives. Sometimes, they fall into the trap of it being a normal deal, but this is work. This is a workplace. We can't share what we're doing here to the outside world, so to speak."
The good news for the Broncos? This could've been much worse. If the worst to come of this is Lynch takes a little heat, it's almost worth it if the players get scared into understanding the serious risks of social media as an NFL player.
That aside, this probably isn't the last we'll here of NFL players struggling with social media this summer.
MORE FROM YARDBARKER
Broncos News

Delivered to your inbox

You'll also receive Yardbarker's daily Top 10, featuring the best sports stories from around the web. Customize your newsletter to get articles on your favorite sports and teams. And the best part? It's free!