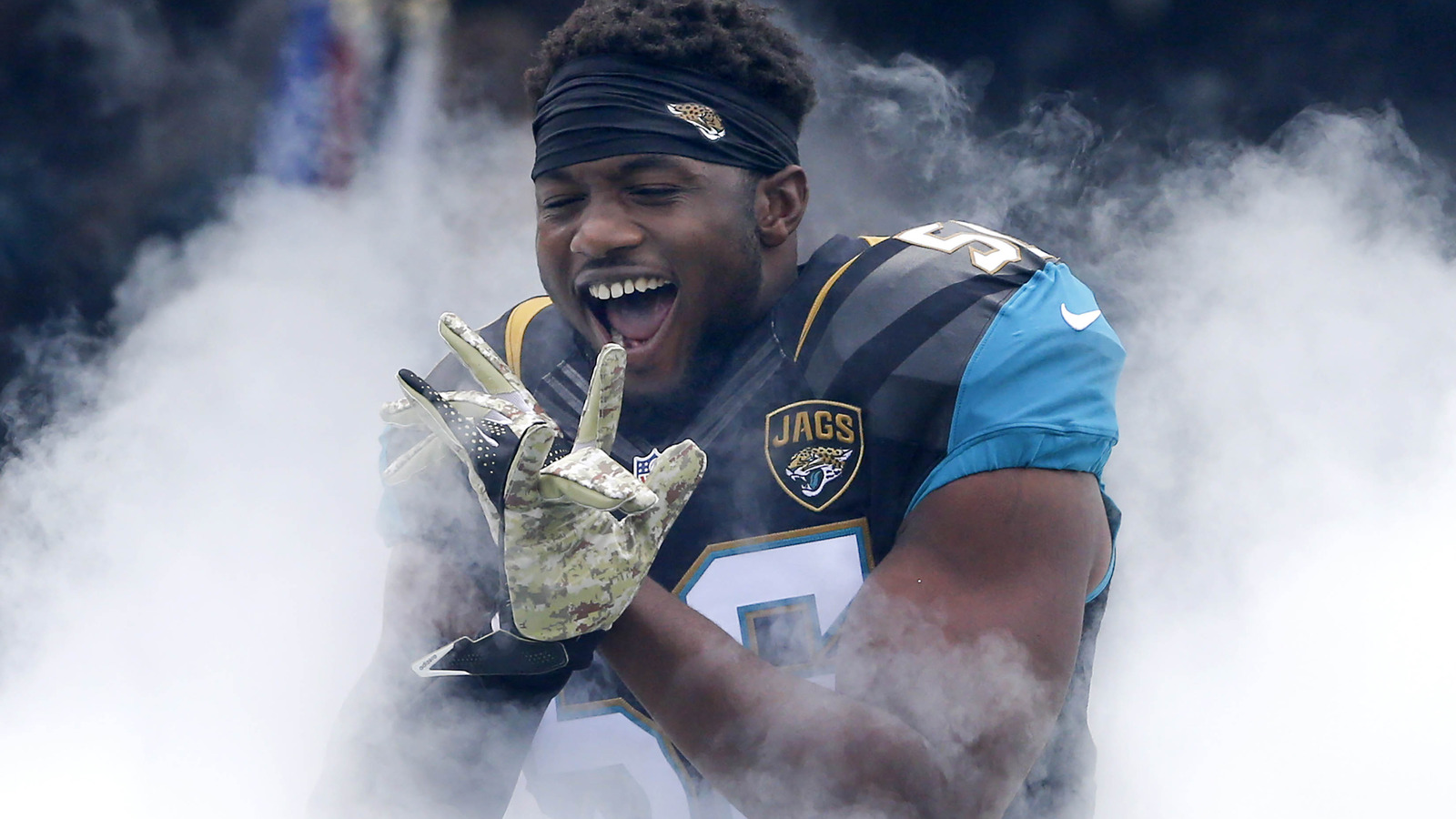 Jaguars defensive end Dante Fowler (56) is introduced before a football game against the Houston Texans at EverBank Field.
Reinhold Matay-USA TODAY Sports
Jacksonville Jaguars defensive end Dante Fowler is one of 2017's biggest breakout candidates—and that was before he talked about the idea recently.
Fowler, the third pick in the 2015 draft, missed all of his rookie season thanks to an injury and didn't have an easy time getting back into the swing of things in 2016. Heading into what amounts to his sophomore campaign, Fowler sounds ready to live up to his potential by breaking out.
Here's what he had to say on the matter, per Hays Carlyon of Gridiron Now:
"I think it will happen," Fowler said. "It was a big learning experience for me last year on and off the field. That was my first year on the field. I was like a freshman in college all over again, getting used to the guys at this level. It gave me an idea of how big and strong some of these guys are."
Maybe the biggest hurdle to a Fowler breakout year is his getting past the injury mentally, which it seems he has:
"It is hard to believe it's been two years," Fowler said. "The coolest thing about it is the progress I see while we're doing the conditioning work. I'm seeing how strong I'm getting and the explosiveness coming from my knee. It's a really cool thing."
The Jaguars could certainly use the breakout. Big-money spending and a defensive-minded approach has him in a great position to succeed, too, thanks to names such as Malik Jackson, Calais Campbell, Myles Jack, Jalen Ramsey and AJ Bouye around him.
Fowler blossoming into the player the Jaguars know he can be would provide some serious juice to the race in the AFC South.
Just remember he predicted it first.
MORE FROM YARDBARKER
Jaguars News

Delivered to your inbox

You'll also receive Yardbarker's daily Top 10, featuring the best sports stories from around the web. Customize your newsletter to get articles on your favorite sports and teams. And the best part? It's free!