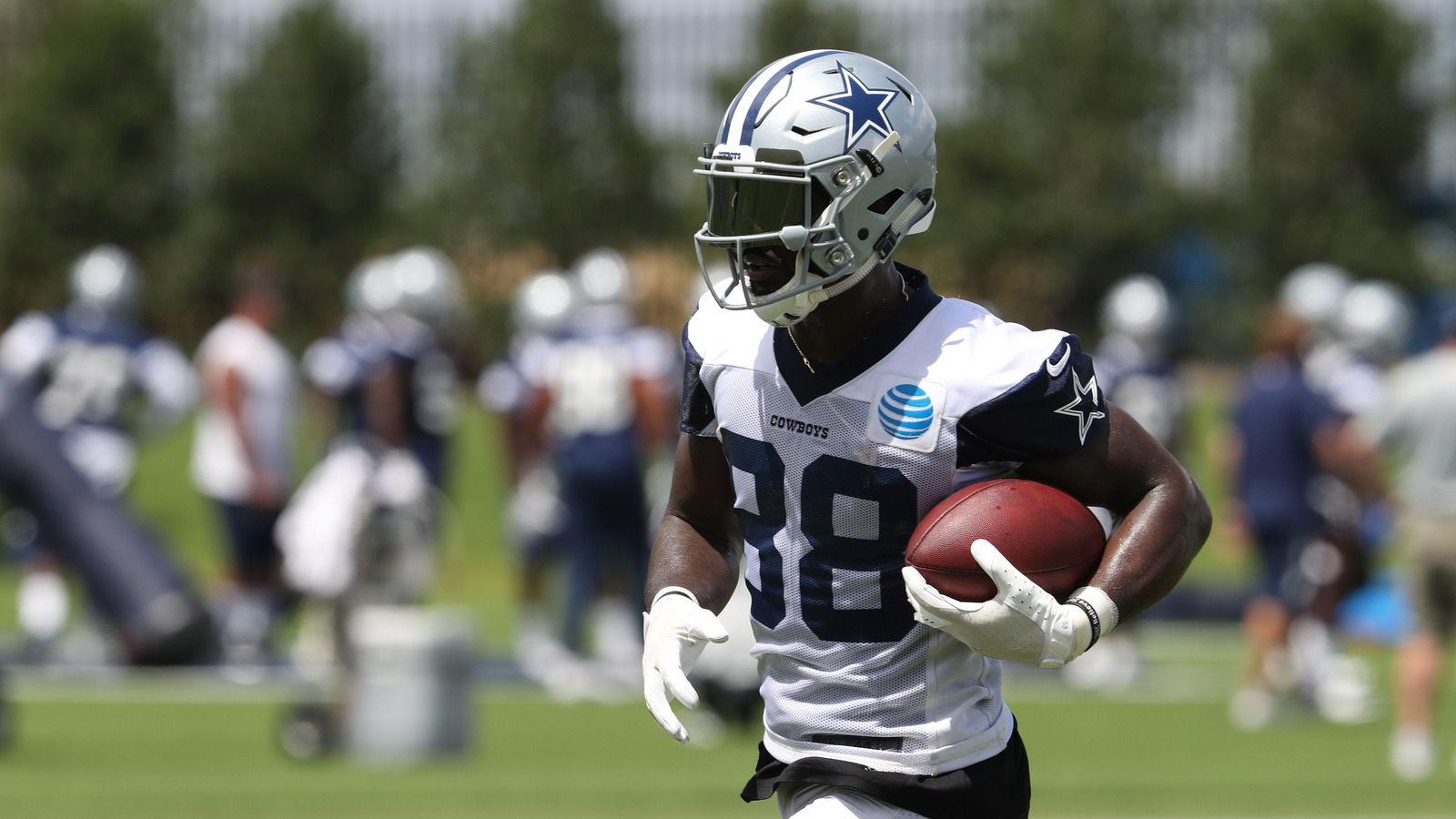 Bryant, as many other players, is pretty pumped about the relaxed TD celebration rules.
Matthew Emmons-USA TODAY Sports
Dallas Cowboys wide receiver Dez Bryant intends to take full advantage of the new NFL rules regarding touchdown celebrations.
"Check me out," Bryant said, via The Dallas Morning News. "When I get in that endzone Sunday, Sept. 10. We got some stuff planned."
First of all, he is promising a touchdown in Game 1 when the Cowboys host the New York Giants in the season opener.
Secondly, Cowboys fans should be up for some entertainment. Ezekiel Elliott jumped into a red Salvation Army pot to celebrate a touchdown last December.
Now it looks like Bryant and his receivers have some cool stuff planned to compete with the other guys in the league. Everyone will be looking to take celebrations to a new level.
One who won't be joining Bryant and Co. is tight end Jason Witten. He would just as soon leave the touchdown shenanigans to his younger teammates. That's perfectly alright as long as somebody is catching touchdown passes from second-year starter Dak Prescott this fall.
MORE FROM YARDBARKER:
QUIZ: Name the 13 NFL players with 1,000 or more career receptions
14 players in the NFL have 1,000 or more career receptions. How many of them can you name?
Clue: Years active/Number of receptions
MORE FROM YARDBARKER
NFL News

Delivered to your inbox

You'll also receive Yardbarker's daily Top 10, featuring the best sports stories from around the web. Customize your newsletter to get articles on your favorite sports and teams. And the best part? It's free!