Originally posted on
Sportsnaut
| Last updated 4/2/15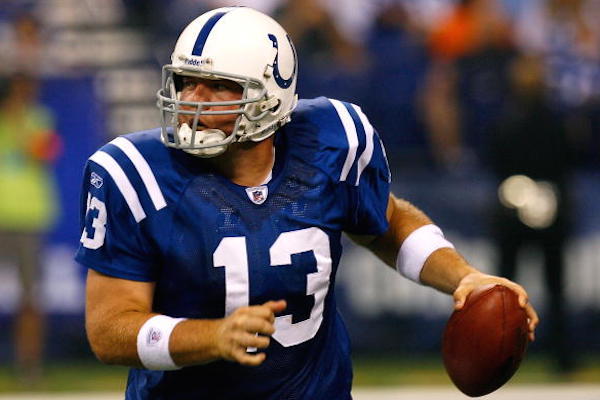 Former NFL QB Jared Lorenzen, whose weight was a constant source of discussion, addressed the perception that Jameis Winston is overweight.
Kevin C. Cox/Getty Images
By Vincent Frank
Before the NFL Combine took place, top quarterback prospect Jameis Winston received some heat for an unflattering photo that surfaced suggesting that he was putting on some extra pounds.
While Winston doesn't exactly display the abs of San Francisco 49ers' quarterback Colin Kaepernick, to assume he is out of shape would not be correct considering his college success while toting around a larger frame.
Someone who does not have a problem with Winston's softer physique is former plus-size quarterback Jared Lorenzen, who weighed over 300 pounds while in the NFL. Lorenzen had these supportive comments to share regarding the Florida State product (via CBS Sports).
"You're not outrunning people. You still got to have your quick feet. You still got to have your mobility, quick arm release, all that. But I don't think being big at the quarterback position is a bad thing. I was talking to some people earlier: Name me the last big quarterback that got hurt. You look around the league, all these skinny guys that can run around – RG3 – all these guys are always hurt. The big guys are used to it. We can take the pounding. We can take what it's like to play 16 to 20 games a season. …

"… Everybody goes back to the famous picture of Tom Brady when they saw him (when he was a sixth-rounder). By no means is (Winston) going to be Tom Brady, but by no means is he JaMarcus Russell, either. He's not me. He doesn't look that big. He's just a big guy. If I had any advice to give to him, I would say everybody that's talking right now, just block it out unless it's your agent or the Tampa Bay Bucs—because that's all that matters right now."
Lorenzen, who spent two seasons playing for the New York Giants, also jokingly claimed the cold gave him the excuse to pack on those extra pounds. Although Lorenzen only completed four passes for 50 yards while with the Giants, he led a successful college career. Nevertheless, he doesn't seem to think Winston's weight or body type is an issue.
Being the top draft prospect of this year's upcoming NFL Draft, Winston should enjoy proving all the naysayers wrong once he gets the opportunity to showcase his talent.
MORE FROM YARDBARKER
Giants News

Delivered to your inbox

You'll also receive Yardbarker's daily Top 10, featuring the best sports stories from around the web. Customize your newsletter to get articles on your favorite sports and teams. And the best part? It's free!