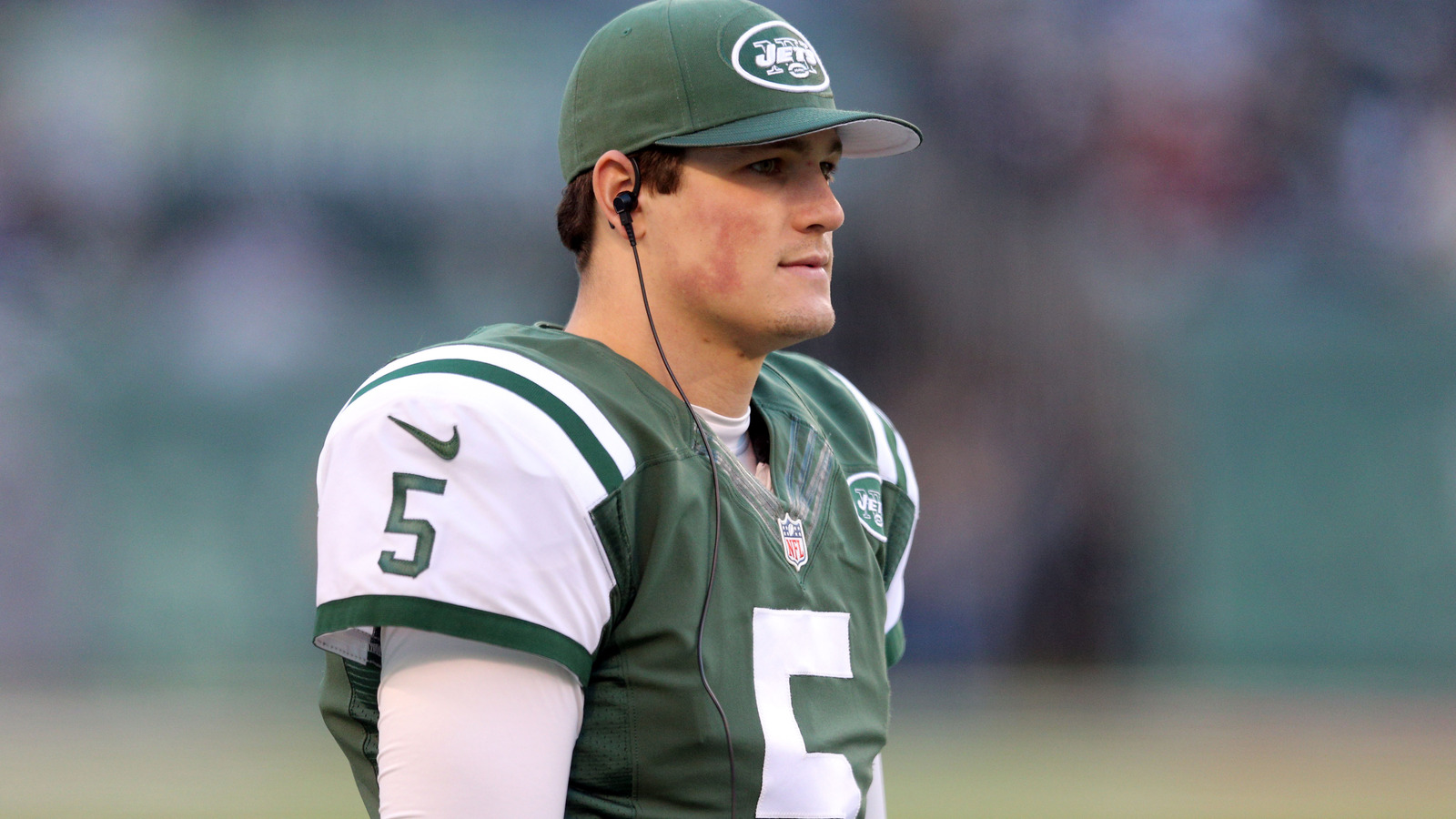 The Jets seem to have zero confidence in Christian Hackenberg.
Brad Penner-USA TODAY Sports
Normally a quarterback drafted in the second round who is entering his second season is ready to at least take a shot at being the starter.
Not Christian Hackenberg.
A source told the New York Daily News in January that Hackenberg "will never make it," and it's hard not to believe that source with the Jets bringing in all these retread backups for a visit.
Chase Daniel is the latest quarterback the Jets have brought in, according to the New York Post, following 37-year-old Josh McCown's visit over the weekend.
The 30-year-old Daniel has started two games and attempted 78 passes in his career. Bryce Petty, the only other quarterback the Jets have under contract, has four starts and 133 pass attempts.
Jay Cutler could be the next quarterback to visit if the Jets can't come to terms with Daniel.
Petty was drafted in the fourth round in 2015. The Jets made a bigger draft investment in Hackenberg, but he's the first quarterback drafted in the first or second round who didn't throw a pass in his rookie season since Brian Brohm in 2008.
The mention of Brohm's name probably gets a "Who?" in most cases. He hasn't played in the NFL since 2010.
Five or so years from now, people also might be asking "Who?" upon hearing the names of either of the Jets' current quarterbacks and any of the quarterbacks the Jets are looking at.
Cutler would be the exception. He needs no introduction. At least not on social media.
MORE FROM YARDBARKER
Jets News

Delivered to your inbox

You'll also receive Yardbarker's daily Top 10, featuring the best sports stories from around the web. Customize your newsletter to get articles on your favorite sports and teams. And the best part? It's free!