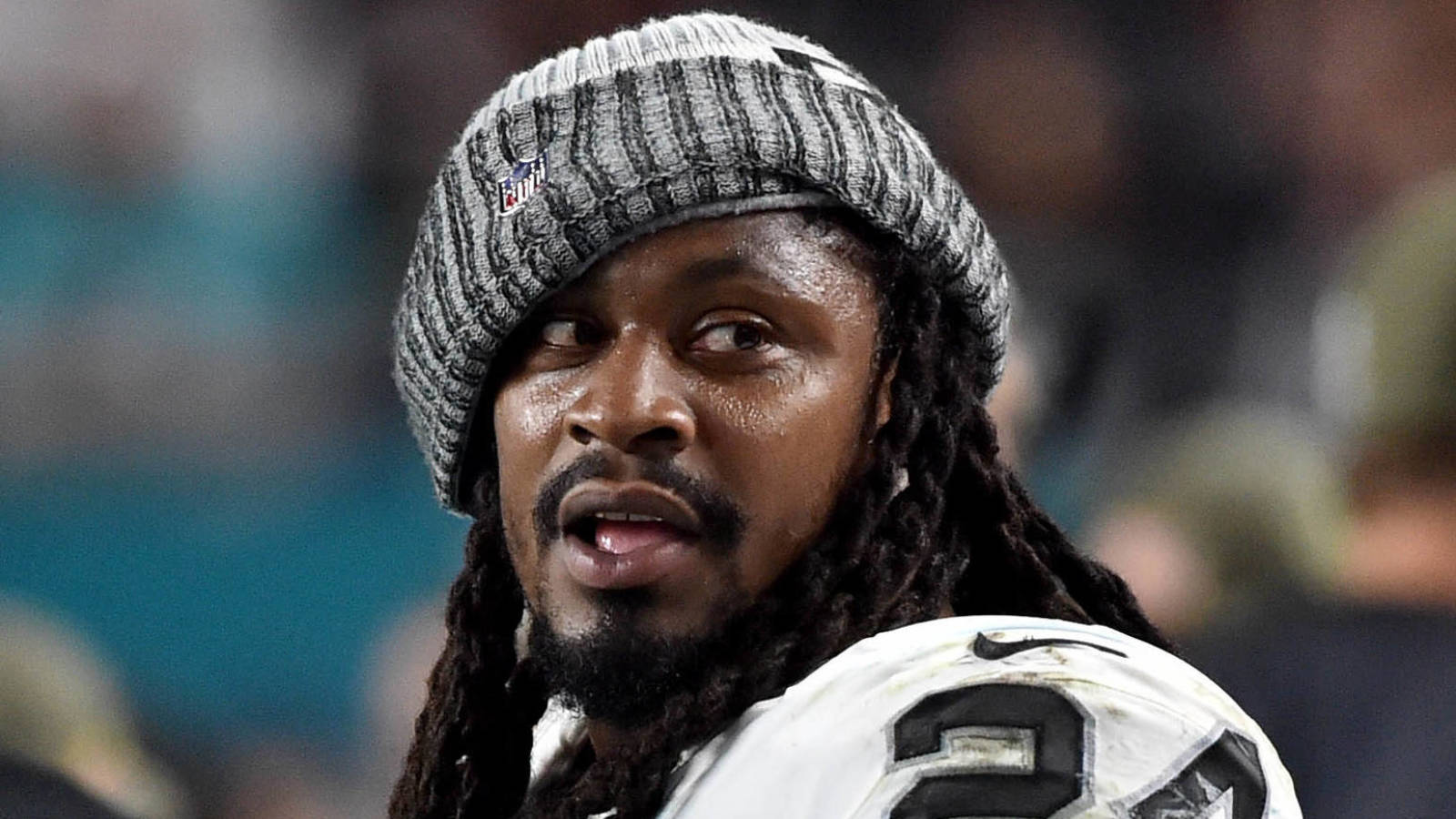 USA TODAY Sports
Delisa Lynch wasn't about to let the president get away with singling out her son on Twitter. And she hit back in a big way.
Lynch's son, Marshawn, was called out by President Donald Trump on Twitter Monday for sitting during the U.S. national anthem and standing for Mexico's prior to the Oakland Raiders' game against the New England Patriots.
Marshawn Lynch of the NFL's Oakland Raiders stands for the Mexican Anthem and sits down to boos for our National Anthem. Great disrespect! Next time NFL should suspend him for remainder of season. Attendance and ratings way down.

— Donald J. Trump (@realDonaldTrump) November 20, 2017
How did Delisa respond? Pretty well.
Trump tried unsuccessfully in the '80s to get his USFL to merge with the NFL. Before that, his bid to buy the Colts reportedly was rejected. He declined an opportunity to purchase the Patriots in '88, according to Jeff Pearlman. And Trump was in the mix to buy the Buffalo Bills but lost out in the 2014 bidding to Terry Pegula.
Trump has a long history of being an NFL outsider, which could be another reason for his constant trolling of the league over their ratings.
MORE FROM YARDBARKER
NFL News

Delivered to your inbox

You'll also receive Yardbarker's daily Top 10, featuring the best sports stories from around the web. Customize your newsletter to get articles on your favorite sports and teams. And the best part? It's free!