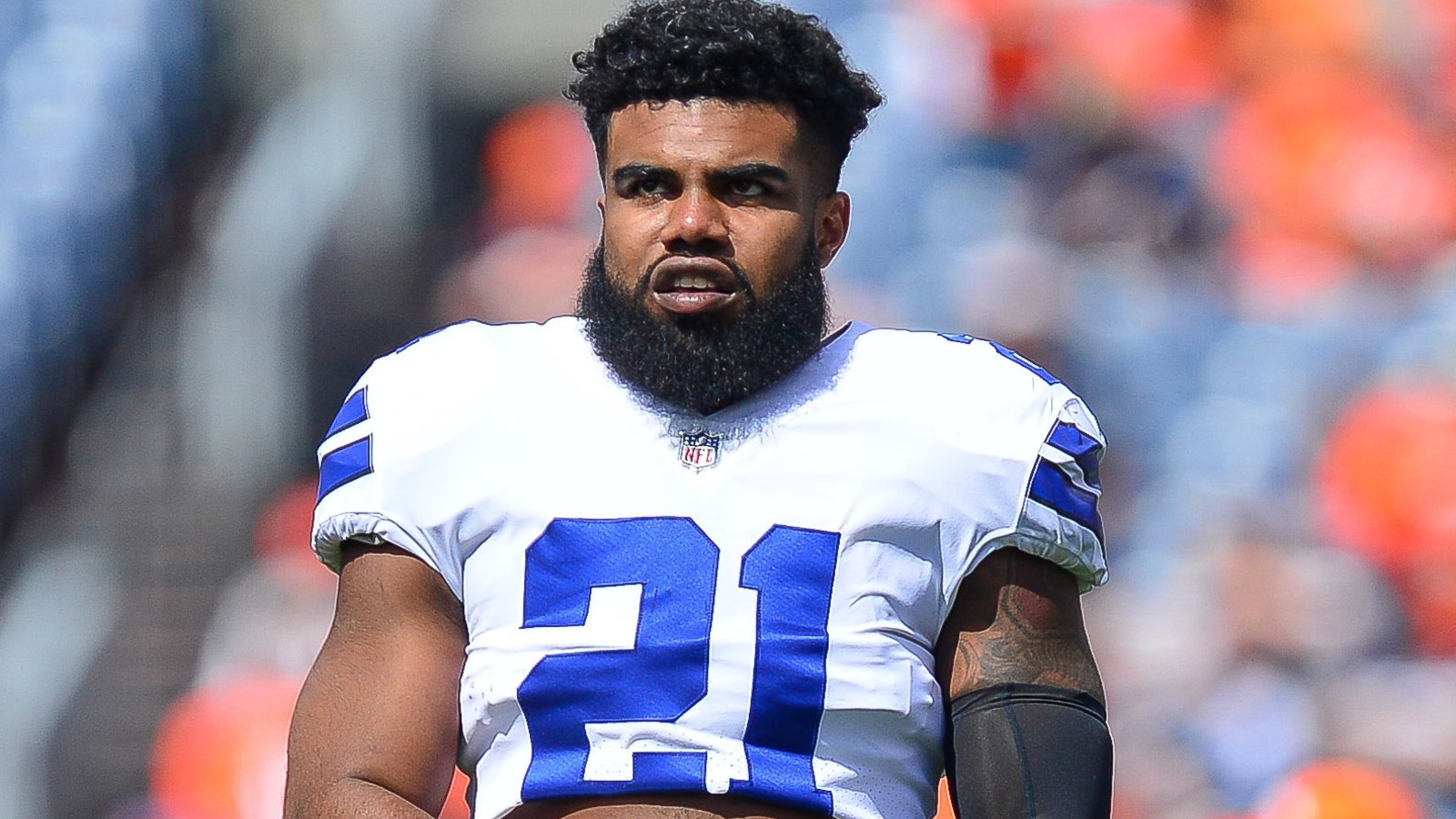 The ongoing Ezekiel Elliott suspension drama shows no signs of letting up.
Dustin Bradford/Getty Images
Ezekiel Elliott will likely be locked in a legal war with the NFL for the better part of a year, and the league is trying to win the latest battle by having a court overturn a recent injunction that allows Elliott to play while his suspension is still pending. Should the NFL prevail, it's possible Elliott would not play in Week 3.
While possible in no way means probable, NFL spokesman Joe Lockhart said Friday that he cannot rule out Elliott's suspension beginning Monday. Michael David Smith of Pro Football Talk explained why that is the case:
The NFL is currently waiting on the U.S. Court of Appeals for the Fifth Circuit to rule on its motion to stay the injunction that blocks Elliott's six-game suspension. If that ruling were to come down today, that would mean Elliott could find out today that he's suspended for Week Three. Theoretically, a ruling could even be handed down Monday afternoon, and the NFL could suspend Elliott for that night's game.
The NFL's representatives are aiming to prove that irreparable harm would be caused by Elliott being allowed to play before the courts determine his fate. On the flip side, Elliott's team is arguing the same, only it has more leverage. If Elliott has to miss games now and a judge later rules to overturn his suspension, he'll have missed out on game checks and other opportunities despite winning the case.
In all likelihood, Elliott is going to play Monday against the Arizona Cardinals. And given what many people have said about him in the past week, he is probably going to be very motivated when he does.
MORE FROM YARDBARKER
Cowboys News

Delivered to your inbox

You'll also receive Yardbarker's daily Top 10, featuring the best sports stories from around the web. Customize your newsletter to get articles on your favorite sports and teams. And the best part? It's free!