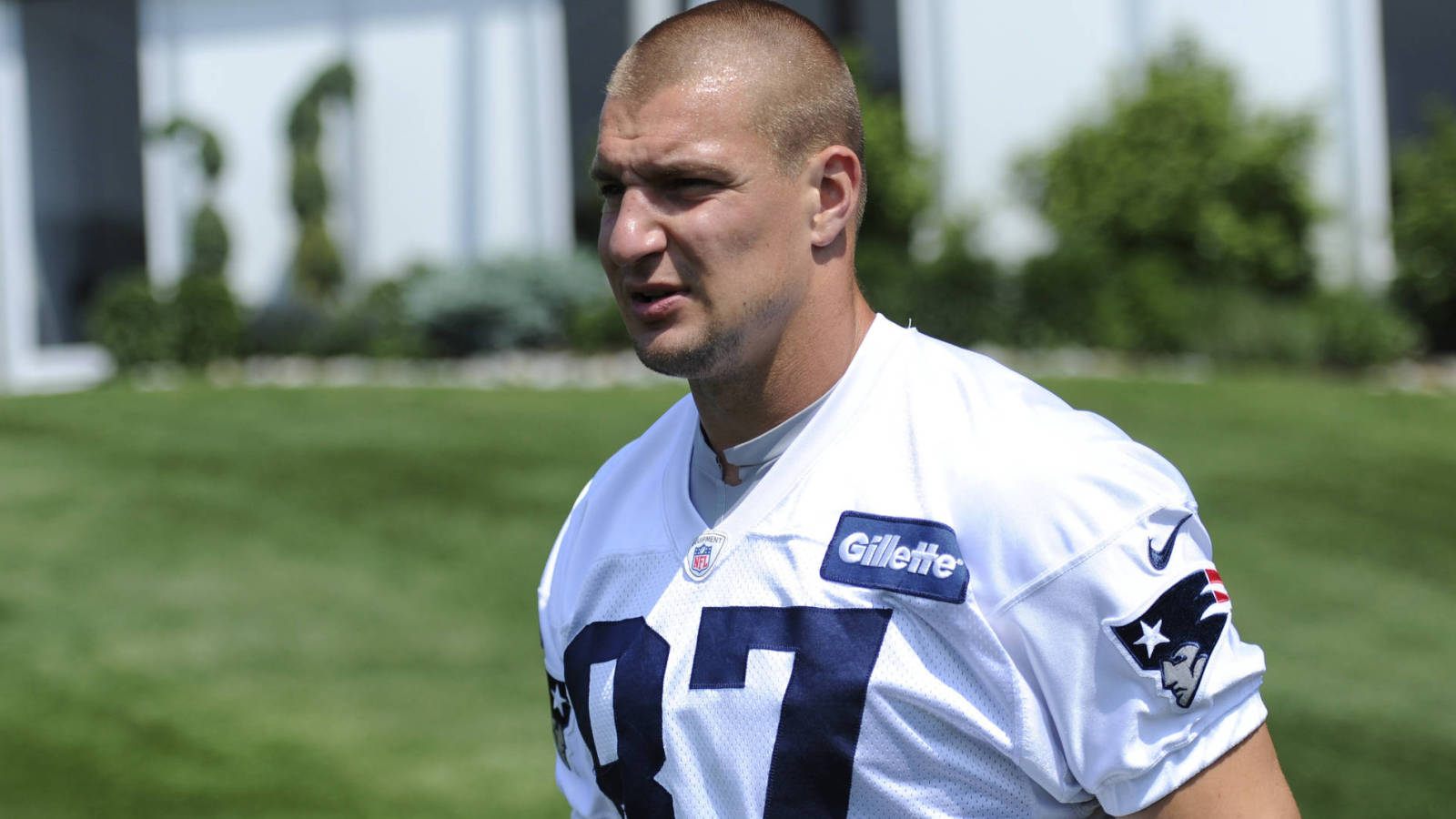 Rob Gronkowski is working with Tom Brady's body coach. 
Bob DeChiara-USA TODAY Sports
Rob Gronkowski has been prone to serious injuries since his college days at Arizona, and the All-Pro tight end is looking for ways to change that going forward. Mirroring the lifestyle of your 40-year-old quarterback is always a good place to start.
Roughly three months ago, Gronkowski committed to working with Alex Guerrero, a body coach who is known for being close friends and business partners with Tom Brady. Guerrero gets credit for helping Brady perform at an elite level as he nears his 40th birthday, and he runs the TB12 Sports Therapy Center at Gillette Stadium.
"Just looking at Tom, seeing what he does every day, what he eats, talking to him, personally one-on-one, just learning about the body with him, just seeing how flexible he is, how pliable he is, how loose he is all the time, every day and ready to go, I just felt like it was the time in my career where I needed to devote myself at all levels," Gronkowski told Karen Guregian of the Boston Herald.
Brady prides himself on living a certain way. He swears that lifestyle is what has kept him healthy and at at the top of his game, but to say it is demanding would be an understatement. The four-time Super Bowl MVP sticks to a vegan diet in all seasons but the winter, goes to bed early and avoids foods like tomatoes, which have supposedly been known to cause inflammation. Brady also stays away from alcohol.
Uh oh, Gronk.
Not to worry, Guerrero says Gronkowski simply has to drink three glasses of water every time he drinks something that is not on the new diet plan, such as alcohol or coffee. And while Gronk isn't quite at the level of eating avocado ice cream for dessert, he says Brady himself has cooked a few plant-based meals for his teammate.
"Tom's my chef. I told him I'm only eating them if you have them ready for me," Gronkowski said. "And he said, 'Deal.'"
Brady and Guerrero talk a lot about "prehab" instead of rehab, which means doing everything you can to prevent injuries in the first place. Gronkowski, who has had three back surgeries and various other injuries, says he is on board with that.
"With the past I've had, you worry about (the future). I wanted to find a way to fix that," he said. "I wanted to find a way to make me feel good all the time and not worry. Coming here has definitely put me in that right direction."
Those who have seen the way Gronk parties will be skeptical that he can stick to the Brady way of life. But if the 28-year-old manages to make it through an entire season without getting hurt, Guerrero's methods will gain even more popularity.
MORE FROM YARDBARKER
Patriots News

Delivered to your inbox

You'll also receive Yardbarker's daily Top 10, featuring the best sports stories from around the web. Customize your newsletter to get articles on your favorite sports and teams. And the best part? It's free!