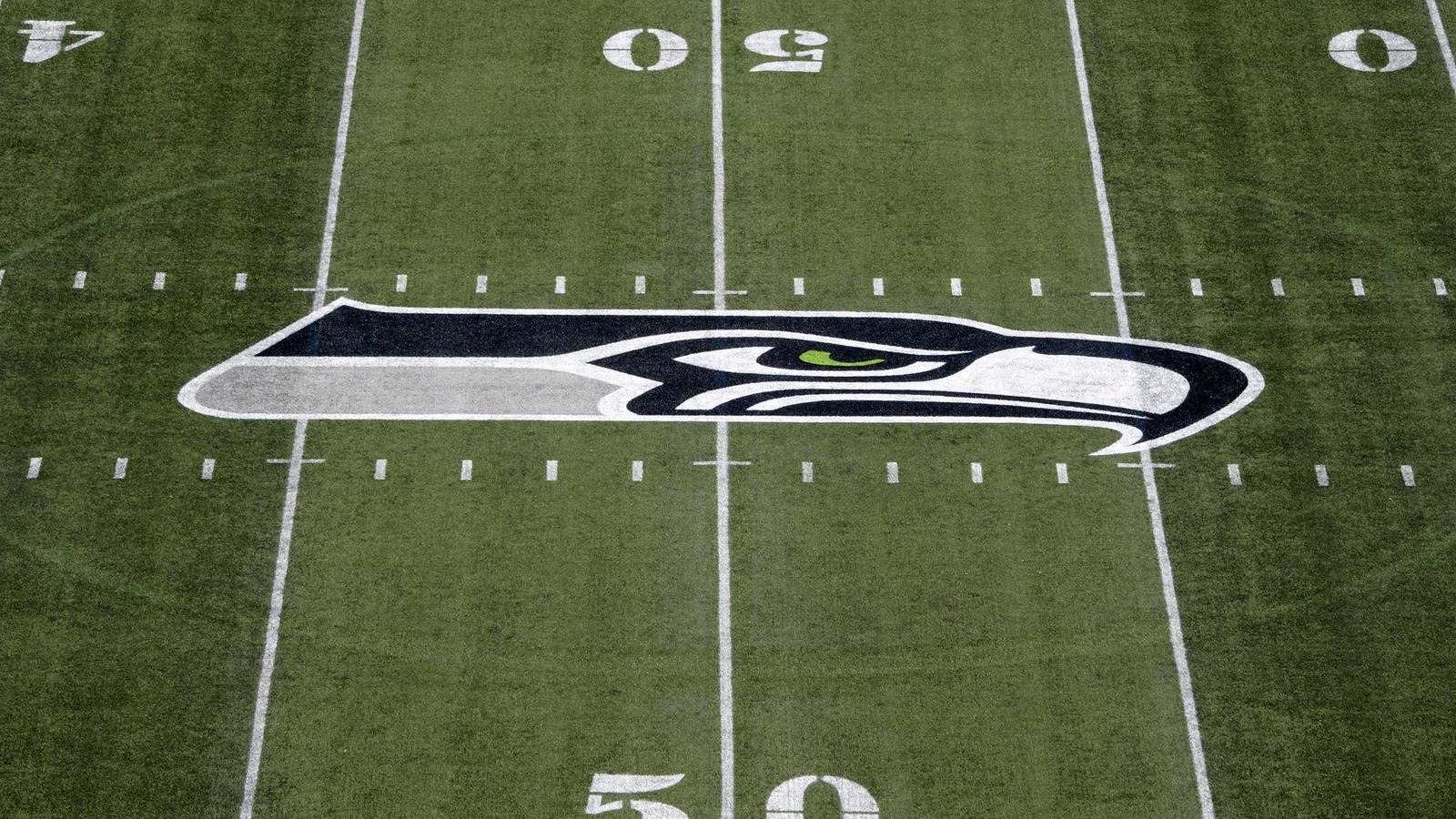 The Seattle Seahawks joined the Pittsburgh Steelers in not coming out of the locker room for the national anthem on Sunday (Sept. 24).
Kirby Lee-USA TODAY Sports
The Seattle Seahawks announced on Sunday that they will not participate in the national anthem before their game against the Tennessee Titans.
In a statement released shortly before kickoff and attributed to their players, the Seahawks wrote that they "will not stand for the injustice that has plagued people of color in this country." Here's the full announcement:
The Pittsburgh Steelers chose to remain in the locker room during the national anthem before their Week 3 game, but they did not openly say the decision was made as a form of protest.
National anthem protests were more widespread than ever across the NFL on Sunday in the wake of Donald Trump's recent comments about them. Trump encouraged NFL owners to fire any players who refuse to stand during the anthem, and he doubled down on his stance in a series of tweets Sunday morning.
MORE FROM YARDBARKER:
QUIZ: Name every head coach in the history of the Seattle Seahawks
Founded as an expansion team in 1976, the Seattle Seahawks have had only eight coaches in NFL franchise history. This list includes one Hall of Fame player and one Super Bowl winner. How many of the leaders of the Seahawks can you name?
Clue: Years Active
MORE FROM YARDBARKER
Seahawks News

Delivered to your inbox

You'll also receive Yardbarker's daily Top 10, featuring the best sports stories from around the web. Customize your newsletter to get articles on your favorite sports and teams. And the best part? It's free!