Bill Belichick considers safety Patrick Chung one of the best players in the NFL, and he's not letting him get away. The Patriots have extended the contract of Chung, who was heading into the final year of his contract in 2018, according to Ian Rapoport of NFL Network. The 30-year-old Chung has had two different [more]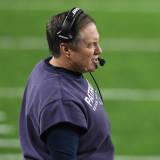 Patriots head coach Bill Belichick runs a tight ship, but that wasn't really an issue in the past.But that was then, and this is now.A young Tom Brady and a group of "foot soldiers' was one thing, but being a disciplinarian among a team full of players that have experience and have played in Foxboro for a number of years is a different story.Brady has been suiting up for the Patriots...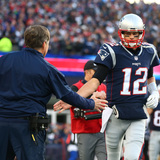 The NFL season coming to an end may not mean the end of the supposed power struggle within the New England Patriots organization.NBC Sports Boston's Mike Giardi tweeted on Thursday that Bill Belichick has been making some of the top Pats players like Rob Gronkowski and Tom Brady "miserable." He also says a lot of the issues revolve around the Alex Guerrero problems. Guerrero is Brady...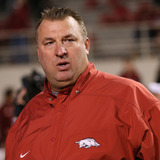 Bret Bielema may have been ousted as Arkansas' head football coach, but he is still keeping busy these days.Bielema has been serving as a consultant for the New England Patriots and helping them with some of their draft prospects, according to NFL Media's Ian Rapoport. Indeed, Bielema attended the NFL Scouting Combine as a Patriots representative, NESN previously reported.Bielema...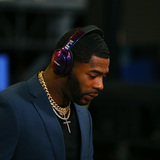 Now that cornerback Malcolm Butler has moved on to the Tennessee Titans, he opened up about why he thinks he was benched in Super Bowl 52.His benching has been somewhat of a mystery and Butler's story sheds his insights into the situation. Even though Butler has not spoken with head coach Bill Belichick since the Super Bowl loss in Minnesota, it appears he harbors no ill feelings...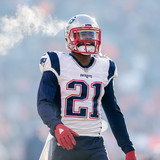 Malcolm Butler may not have been part of Bill Belichick's plans for the Super Bowl, but apparently Matt Patricia is still fond of him.NBC Sports Boston's Michael Giardi reported on Monday that the Detroit Lions are "quite interested" in Butler.Patricia was the defensive coordinator in New England the entire time Butler was with the team. During that time, Butler went from being undrafted...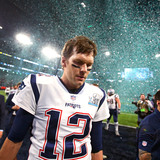 Tom Brady and Bill Belichick actually lost in a Super Bowl roughly a month ago — something we have not seen in quite some time.Brady, who has won five Super Bowl rings, has been relatively quiet since the loss to the Eagles in Super Bowl LII, and has mainly been seen on vacation with his wife, Gisele. Aside from that, he's been mum about the defeat.Until now, that is.The final episode...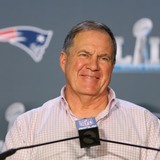 Maybe Bill Belichick isn't such a hard-ass after all.While the New England Patriots head coach is known for his cold and stubborn demeanor, one NFL draft prospect doesn't buy it. In fact, it turns out that Belichick appears to be a pretty nice guy. But again, don't take our word for it. Stanford safety Justin Reid will tell you himself.He's a totally different guy than he is (in...
Stanford safety Justin Reid shed some light on what it's like to be interviewed by Bill Belichick.Reid said it was certainly an honor to meet the iconic coach."It's like, you walk into the room, and it's like, 'Ah, Coach Belichick is here.' It's an awesome feeling to have the head coach," Reid said, via Doug Kyed of NESN.Belichick is known for being quite prickly to the media, but...
For Bill Belichick, "No days off" isn't just a catch phrase, it's a way of life.The Patriots head coach has been known to begin studying tape of NFL draft prospects just days after the team's season has come to an end — even if they've won the Super Bowl — and he's one of the hardest working football personalities in the game today.That's why when a Patriots fan insinuated that Belichick...
MORE STORIES >>
Patriots News

Delivered to your inbox

You'll also receive Yardbarker's daily Top 10, featuring the best sports stories from around the web. Customize your newsletter to get articles on your favorite sports and teams. And the best part? It's free!