We've updated our Privacy Policy.
By continuing to use this site, you are agreeing to the new Privacy Policy.
This is why we're here picking to No. 21. New left tackle Cordy Glenn. Now you can breathe again. It's OK now to take a deep breath as the Bengals.com Media Mock Draft is forced to issue a Spring...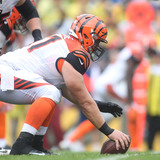 The Bills have added some instant depth on their offensive line following the trade of left tackle Cordy Glenn, agreeing to deals with Marshall Newhouse and Russell Bodine, with Buffalo confirming both deals. Bodine will receive a two-year deal and Newhouse will join the team on a one-year deal. The financial terms of the deals have yet to be reported.Bodine appears to be the major...
The Bills traded tackle Cordy Glenn to the Bengals and saw another tackle leave the team when Seantrel Henderson signed with the Texans as a free agent, leaving them short on experienced depth behind starters Dion Dawkins and Jordan Mills. They are looking into a potential remedy for that situation on Monday. Ian Rapoport of [more]
LIKE WHAT YOU SEE?
GET THE DAILY NEWSLETTER:
Before the trade for Bills left tackle Cordy Glenn officially went through Wednesday, he pondered his number in Bengals' stripes as he gazed at the lockers of the offensive line during Tuesday's br...
According to ESPN's Josina Anderson, the the Cincinnati Bengals have traded with the Buffalo Bills for left tackle, Cordy Glenn. Per NFL Network's Peter Schrager, the Bills and Bengals are swapping their first-round picks while exchanging fifth- and sixth-round picks this year. In the first round, the Bills move up to No. 12 and the Bengals move down to 21. This means Buffalo now...
The Cincinnati Bengals have traded for offensive tackle Cordy Glenn, per ESPN's Josina Anderson. Glenn is a reliable left tackle and according to Pro Football Focus' Sam Monson, he has only allowed four sacks in the last three seasons. Cincinnati's offensive line struggled mightily, specifically their tackles, during the 2017 season. This is a huge pickup for a Bengals offensive...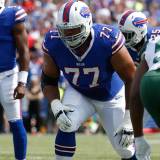 Free agency is right around the corner for the NFL, but that doesn't mean trades are off limits. And on Monday afternoon, the Cincinnati Bengals and Buffalo Bills would work out a trade. But that's not all. The Bengals and Bills are also swapping first-round picks. It might not look like a huge move on the surface, but the Bills moving up nine spots is important. After all, they...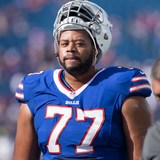 Cordy Glenn has been ruled out for the remainder of the season. On Friday, the Bills placed the offensive tackle on injured reserve.  Glenn remains under contract with the Bills, but it's far from certain that he'll be back in 2018. The team is likely frustrated with Glenn's injuries that have kept him off the field for 15 games over the last two years. He's also expensive with base...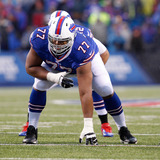 According to a report on Friday, it is too early to determine whether Buffalo Bills left tackle Cordy Glenn will require surgery on foot injury. Glenn missed Thursday's and Friday's practice sessions and has reportedly gotten a second opinion on his foot. Despite news of a potential surgery and a visit to a specialist, head coach Sean McDermott expects Glenn to return to practicing...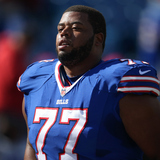 Buffalo Bills offensive tackle Cordy Glenn has reportedly agreed to a five-year extension, his agency announced on Twitter. The new deal is worth up to $65 million, per Ian Rapoport of NFL Network, and he's getting $26.5 million fully guaranteed, which is reportedly the second-most for an offensive lineman in league history. Glenn had already signed his $13.7 million franchise...
MORE STORIES >>
Bengals News

Delivered to your inbox

You'll also receive Yardbarker's daily Top 10, featuring the best sports stories from around the web. Customize your newsletter to get articles on your favorite sports and teams. And the best part? It's free!