The Denver Broncos were likely impressed with Baker Mayfield's impressive Pro Day, but Mayfield made sure to make an impression personally as well. Ryan Koenigsberg of BSN Denver caught a cool moment from OU's Pro Day when Baker Mayfield walked up to Gary Kubiak of the Denver Broncos to shake his hand. With quarterback still a long-term need even after they signed Case Keenum to...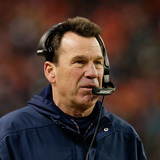 The Denver Broncos are going to make some changes this offseason after a disastrous year, and one of those changes may involve an expanded role for former head coach Gary Kubiak.Kubiak, who currently serves as a senior personnel advisor to the Broncos, is reportedly in line for an expanded role in that department. Kubiak has previously spoken about his love for the NFL Draft and...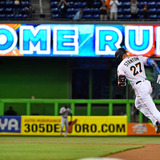 Want more news first thing in the day? Sign up for the Yardbarker Morning Bark newsletter here.Good morning and welcome to the YB Box Score, what we're reading while waiting for Stanton to hit a couple dozen more dingers this season. Happy birthday today to Oliver Perez, Gary Kubiak and Martin Biron. On this day in 2014 Mo'ne Davis became the first female player to throw a complete...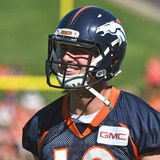 The quarterback competition between Trevor Siemian and Paxton Lynch hasn't gone according to the desired plan of the Denver Broncos. We've heard reports since before training camp began that Lynch was failing to claim the job the Broncos expected him to seize. After all, John Elway has gushed about this kid since before last season, and he traded up last April to land the Memphis...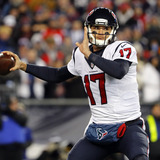 Brock Osweiler's one-season stay with the Houston Texans was cut abruptly short when the team traded him to the Cleveland Browns last Thursday.Becoming the latest member of the Texans Quarterbacks Alumni Association, Osweiler has since met up with NFL Network analyst and former Texans quarterback David Carr.Sharing some of his thoughts after that exchange, Carr gave his opinion on...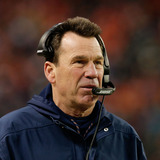 Health concerns forced Gary Kubiak into retirement. But the former Houston Texans and Denver Broncos head coach is not ready to completely rule out an NFL return. Should Kubiak ever return, he'd likely have a job waiting for him. He's younger than 10 current NFL head coaches and within a few years of several others. Given how successful coaches like Bill Belichick, Pete Carroll and...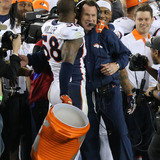 Former Denver Broncos head coach Gary Kubiak shocked the football world by announcing his resignation from the team after just two seasons. It was a stunning development for those not in tune with the happenings behind the scenes in Denver. Though, as we've learned since, Kubiak's health issues made it a no-brainer for the Super Bowl-winning head coach. His exit from Denver wasn...
In one of the least surprising developments of "Black Monday," Gary Kubiak announced Monday morning that he's stepping down as Broncos head coach according to NFL.com. "I love to work and I love football, but ultimately the demands of the job are no longer a good fit for me," Kubiak said. Kubiak, 55, said health concerns drove his decision. He missed a game this season because of...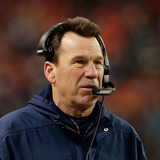 The Denver Broncos announced on Monday that head coach Gary Kubiak has informed the team he is stepping down. Just two years removed from leading the Broncos to a Super Bowl win, the 55-year-old Kubiak has decided that the demanding nature of the game has become too much. "As I told our team last night, this is an extremely difficult decision to step down as head coach," Kubiak...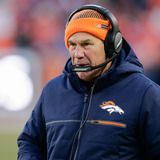 Gary Kubiak is reportedly coaching his final game with the Denver Broncos on Sunday. According to a report from ESPN's Adam Schefter, Kubiak is planning to step down due to health concerns. The demands of being a head coach in the NFL are said to have become "too risky" for the 55-year-old Kubiak. Albert Breer of The MMQB adds that Kubiak was content being an offensive coordinator...
MORE STORIES >>
NFL News

Delivered to your inbox

You'll also receive Yardbarker's daily Top 10, featuring the best sports stories from around the web. Customize your newsletter to get articles on your favorite sports and teams. And the best part? It's free!