We've updated our Privacy Policy.
By continuing to use this site, you are agreeing to the new Privacy Policy.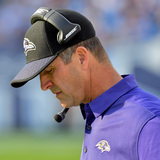 The Baltimore Ravens are simply busting with big news this Friday afternoon. Following the news that general manager Ozzie Newsome plans to step down after 2018, Ravens owner Steve Bisciotti had this to say when asked if he thought about firing head coach John Harbaugh after 2017."It was certainly a consideration, but not one that I was inclined to make this year," Bisciotti said...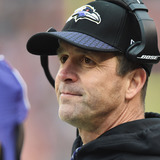 The Ravens have now missed the playoffs in three consecutive seasons, and as a result, ownership considered making a major change at the end of their 2017 campaign.Ravens owner Steve Bisciotti spoke to reporters on Friday, and revealed that the team mulled firing head coach John Harbaugh, which came as a shock to many."It was certainly a consideration, but not one that I was inclined...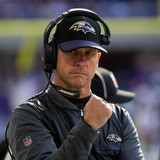 The NFL world has opined and joked about the situation for several years, but Joe Flacco isn't an elite quarterback. And the Baltimore Ravens are slowly beginning to look toward the future.According to Jeff Zrebiec of the Baltimore Sun, head coach John Harbaugh said the Ravens will consider picking a signal-caller in the 2018 NFL draft."It is something that we will talking about...
LIKE WHAT YOU SEE?
GET THE DAILY NEWSLETTER: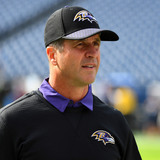 Now that Chuck Pagano has been fired by the Indianapolis Colts, there have been rumblings that he could get his old job back with the Baltimore Ravens. Based on some of the things he has said about his coaching staff, all signs indicate John Harbaugh is open to that.On Thursday, Harbaugh told reporters that he is only considering coaches with experience in his system as Baltimore...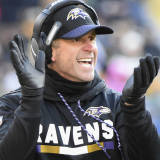 Baltimore Ravens head coach John Harbaugh isn't happy with the NFL over the decision to change the time of kickoff for Sunday's critical Week 17 game against the Cincinnati Bengals."I don't think the NFL did us any favors by moving it back," Harbaugh said Tuesday, via ESPN. "But they don't care about us. So, we just have to care about ourselves. We have to take care of our own business...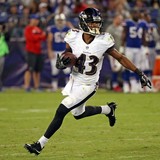 The Ravens will go into a critical Week 17 matchup against the Bengals without one of their cornerbacks. Head coach John Harbaugh revealed that undrafted rookie defensive back Jaylen Hill has torn both his ACL and MCL and will be out for the remainder of the season, reports Jamison Hensley of ESPN.com. Hill, 23, made the Ravens roster coming out of training camp, but had been dealing...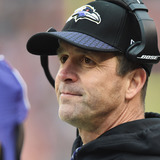 If the Baltimore Ravens win their final two games of the season, they will reach the postseason for the first time since 2014. For a team that looked like it was headed for yet another rebuilding year two months ago, that comes as somewhat of a surprise.Not to John Harbaugh.Harbaugh, whose team started out 3-4 and has dealt with a rash of injuries, said Thursday that he is proud...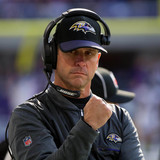 It's been nearly five years since the Baltimore Ravens won Super Bowl XLVII, and the team has been on a slow decline since that time. Former Ravens safety Bernard Pollard seems to believe he knows why the team hasn't been as successful in recent years.Pollard spent two seasons as a member of the Ravens — in 2011 and 2012 — and has not been shy in voicing his opinion about the Ravens...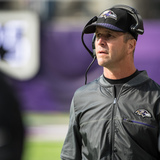 John Harbaugh is known for being a players' coach, and we saw why in Thursday night's game against the Dolphins.In the second quarter of the game, Joe Flacco was leveled by Dolphins linebacker Kiko Alonso, who delivered a shot to the Ravens QB's head. The hit knocked Flacco out of the game.Harbz was obviously furious about it, and he was seen yelling at Alonso on the field. We understand...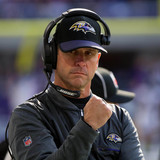 John Harbaugh had words for Kiko Alonso after the Miami Dolphins linebacker took quarterback Joe Flacco out of Thursday night's game with a vicious head shot in the second quarter.Flacco was giving himself up with a slide after scrambling on a third-and-ten play when Alonso came flying in with a nasty hit straight to the quarterback's head. The hit popped Flacco's helmet off, leaving...
MORE STORIES >>
Ravens News

Delivered to your inbox

You'll also receive Yardbarker's daily Top 10, featuring the best sports stories from around the web. Customize your newsletter to get articles on your favorite sports and teams. And the best part? It's free!