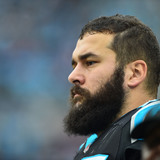 The Panthers have reworked the contract of offensive tackle Matt Kalil by converting his $10MM option bonus into a signing bonus, according to Field Yates of ESPN.com (Twitter links). As Yates indicates, converting an option bonus into a signing bonus doesn't change much about Kalil's contract, except to ensure that he receives the $10MM immediately. Additionally, while the Panthers...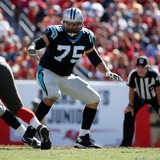 Carolina Panthers offensive tackle Matt Kalil owns a restaurant called Pieology Pizza in Maple Grove, Minn. The former Minnesota Vikings player has been charged as the responsible party after this restaurant was busted serving alcohol to a minor, per Paul Walsh of the Star Tribune.Even though Kalil was nowhere near the restaurant when the infraction occurred, he's being held responsible...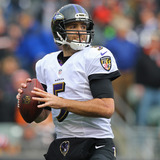 NFL contracts are often a hot-button issue. People love to debate who's making too much, too little, who deserves more and who is overpaid. Some athletes outplay their deals, while others cash in and fail to deliver. Teams obviously try hard to avoid the latter situation, but sometimes things don't work out as hoped.With all of that in mind, here's a look at the worst contract on...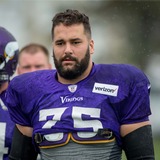 The hits keep coming for the Minnesota Vikings. Mere minutes after it was announced Adrian Peterson will undergo surgery for a torn meniscus in his knee, the team has placed left tackle Matt Kalil on injured reserve. #Vikings coach Mike Zimmer says he placed LT Matt Kalil (hip) on Injured Reserve. That's another significant injury. — Ian Rapoport (@RapSheet) September 21, 2016...
With only 4 weeks left in the season, it's about that time where we look at draft needs for teams who are not contending for serious playoff positions. Although the Minnesota Vikings are by no means out of playoff contention, but it's safe to say they should have a top 16 pick in the 2015 NFL draft. Mike Zimmer and the Vikings have a solid foundation built for a playoff contending...
MORE STORIES >>
Panthers News

Delivered to your inbox

You'll also receive Yardbarker's daily Top 10, featuring the best sports stories from around the web. Customize your newsletter to get articles on your favorite sports and teams. And the best part? It's free!