We've updated our Privacy Policy.
By continuing to use this site, you are agreeing to the new Privacy Policy.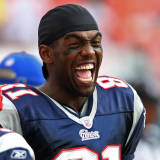 When people look back at some of the best Hall of Fame classes of all time, the Class of 2018 will certainly get some recognition.Eight people were added to the Pro Football Hall of Fame on Saturday as members of the Class of 2018. The class includes Ray Lewis, Brian Urlacher, Randy Moss, Terrell Owens and Brian Dawkins. Jerry Kramer and Robert Brazile made it from the Senior Finalists...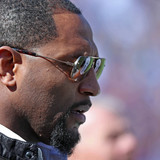 Ray Lewis has been named in a lawsuit that was filed recently by an advertising company that represented former Triple Crown contender California Chrome at an event earlier this year.According to court documents obtained TMZ, Leverage Agency, a company that sells sponsorships at sporting events, is suing Lewis and the makers of Ray's Reserve bourbon. The lawsuit alleges that the...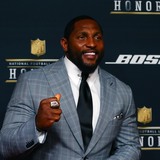 Expectations are tempered for the Baltimore Ravens entering the 2017 NFL season, but Ray Lewis thinks otherwise.The former Ravens star linebacker is expecting big things from Baltimore's defense this year. At least that's what Lewis said during a conversation with the Baltimore Sun."At the end of the day, are you good enough to make the playoffs? That's the bottom line. You've got...
LIKE WHAT YOU SEE?
GET THE DAILY NEWSLETTER: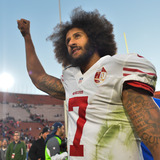 Ray Lewis made waves at the onset of the 2016 NFL season by harshly criticizing Colin Kaepernick over his national anthem protest, saying in part the quarterback should "take the flag out of it." The former Baltimore Ravens great, who was recently hired by FOX as an analyst, doubled down on his rhetoric by questioning whether or not Kaepernick really wants to play football.Lewis...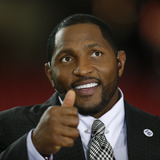 Baltimore Ravens legend Ray Lewis was one of the smartest, most instinctual linebackers to ever play in the NFL. And he's considering taking his knowledge to the next level with a move into coaching.The two-time Super Bowl champion is in Hawaii this week helping coach up the guys on the AFC side of the Pro Bowl. He acknowledged that coaching in the NFL is something that's been piquing...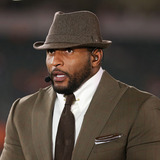 Former Baltimore Ravens linebacker Ray Lewis is a passionate man. With that, it shouldn't be surprising that he has a strong take on recent shootings involving the police. Lewis said on Thursday that "As a black man, you're fearful to walk out of your house now." "Let me tell you why," Lewis said on FS 1's Undisputed. "I've been doing so much like trying to figure this out because...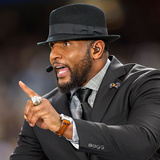 By Steve DelVecchio Ray Lewis posted a video on social media Tuesday pleading with protestors in Baltimore to stop the violence and destruction. The tone was the same as the one we have heard from Lewis countless times in football huddles, but the message is much more serious this time around. "Baltimore, get off the streets!" Lewis urged. "Kids, go home! Stay home! You don...
By Jason Rowan Ray Lewis, perhaps recognizing he ignited a firestorm with the curious comments he made regarding Tom Brady, has attempted to clarify his controversial statements. Lewis argued earlier this week during a satellite radio interview that Brady, in some respects, would not enjoy the Hall of Fame-worthy legacy he has built during his stellar career had it not been for...
Former Ravens LB Ray Lewis spent five seasons playing alongside RB Ray Rice in Baltimore. The two had a close relationship and Lewis mentored and provided direction for the running back throughout Rice's career in the NFL. And like Rice, Lewis was the subject of a high-profile investigation himself. Initially charged with murder in 2000, he eventually pleaded guilty to obstruction...
MORE STORIES >>
Chargers News

Delivered to your inbox

You'll also receive Yardbarker's daily Top 10, featuring the best sports stories from around the web. Customize your newsletter to get articles on your favorite sports and teams. And the best part? It's free!