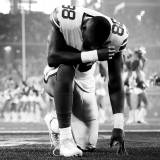 Want the Yardbarker Quiz of the Day delivered to your inbox every day? Sign up for the QOTD newsletter! Want more quizzes? Click here for the archive of past QOTDs! Have an idea for a future quiz? Shoot us a note at quizzes@yardbarker.com Last Friday marked the end of an era for the Dallas Cowboys as the team officially parted ways with All-Pro wide receiver Dez Bryant after eight...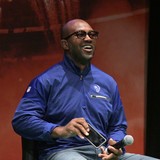 Torry Holt played for St. Louis during the "Greatest Show on Turf" years, and he's observing some of the same with today's Los Angeles Rams."I'm not saying that's where they are now," Holt said, according to Gary Klein of the Los Angeles Times. "But that's where this offense is trending."First-year coach Sean McVay has energized the offense after several frustrating years under former...
Former Rams coach Mike Martz seems to have some issues with Terrell Owens and his Hall of Fame candidacy. Martz called it "ridiculous" that Owens is a Football Hall of Fame finalist while former Rams receivers Isaac Bruce and Torry Holt, who were integral parts of Martz's "Greatest Show on Turf," are not. "'Surprised' isn't the word," Martz told Jim Thomas of the St. Louis Post...
LIKE WHAT YOU SEE?
GET THE DAILY NEWSLETTER:
SWEET FANCY MOSES!
Although I have gathered that this is somewhat old news, I'm sharing it anyway because there are probably others out there like me who have never seen it. It is something we all need to witness. The above photo features Torry Holt's finger in its natural position. Apparently he popped it out of its socket [...]
MORE STORIES >>
NFL News

Delivered to your inbox

You'll also receive Yardbarker's daily Top 10, featuring the best sports stories from around the web. Customize your newsletter to get articles on your favorite sports and teams. And the best part? It's free!