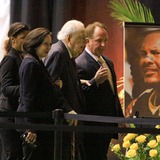 On a day when the NFL world was reminded of the harsh realities of life with the suicide of Aaron Hernandez, here's yet another poignant reminder that the game of football isn't all that important in the grand scheme of things.Speaking to reporters during his annual pre-draft press conference, New Orleans Saints head coach Sean Payton indicated that the team was set to hire former...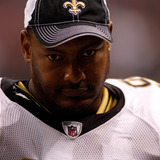 The family lawyer of slain former Saints defensive lineman Will Smith claimed in a Wednesday press conference that the former NFL player's killing was deliberate and premeditated. Peter Thomson, the Smith family attorney, said he was hitting back at "lies" being told by accused killer Cardell Hayes. Ken Daley of the New Orleans Times-Picayune relayed video surveillance that showed...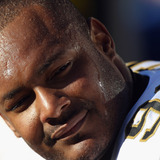 A passenger who was riding in the car with Cardell Hayes the night Will Smith was murdered claims Hayes saved his life by shooting the former NFL defensive end. Tanzanike Ruffin, the attorney for Hayes' passenger Kevin Oneale, released a statement Tuesday night labeling Hayes' actions "justifiable homicide." "My client believes that Cardell saved his life," Ruffin said, via WDSU...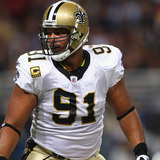 Former NFL defensive lineman Will Smith may have been involved in a hit-and-run minutes before he was shot and killed Saturday night. Surveillance footage that was obtained by WVUE in New Orleans shows a Mercedes SUV apparently bumping into a Hummer at a red light. Police say those vehicles match the descriptions of the vehicles that were being driven by Smith and the man accused...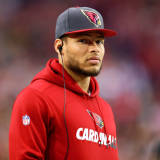 Arizona Cardinals defensive back Tyrann Mathieu has never been afraid to address issues surrounding his past and what defines him as a man today. Since his own off-field issues during his college career, the All-Pro has turned the corner. Not only has "Honey Badger" righted the ship in his personal life, he's speaking out on some of the major issues in the United States today....
Former New Orleans Saints pass-rusher Will Smith died suddenly and tragically on Saturday. Here, we reflect on his fantastic career by looking at the key numbers. 67.5: That's the total number of sacks Smith recorded in his nine NFL seasons, ranking fourth in team history. Between 2004 and 2009, only 10 players had more sacks than his 49.5. 5: That's the total number of games Smith...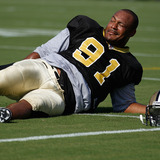 The man accused of murdering former Saints Pro Bowler Will Smith once filed a lawsuit against the city of New Orleans, and Smith dined with one of the defendants in that suit hours before his death. Cardell Hayes, who has been charged with second degree murder, was the plaintiff in a high-profile case against the city centering around the death of Hayes's father at the hands of...
The New Orleans Saints suffered another unneeded blow to the defense. Outside linebacker Will Smith, the longest tenured Saint, sustained a knee injury and is out for the rest of season. Smith was making the transition to the 3-4 outside linebacker after playing his whole career at 4-3 defensive end. Though Smith was having his issues with the transition, his loss is yet another...
Saints defensive end Will Smith (source otrsportsonline.com) The New Orleans Saints defense is not running on all cylinders right now, but it's only week five and defensive end Will Smith is only 3 games back from a two game suspension...
MORE STORIES >>
NFL News

Delivered to your inbox

You'll also receive Yardbarker's daily Top 10, featuring the best sports stories from around the web. Customize your newsletter to get articles on your favorite sports and teams. And the best part? It's free!