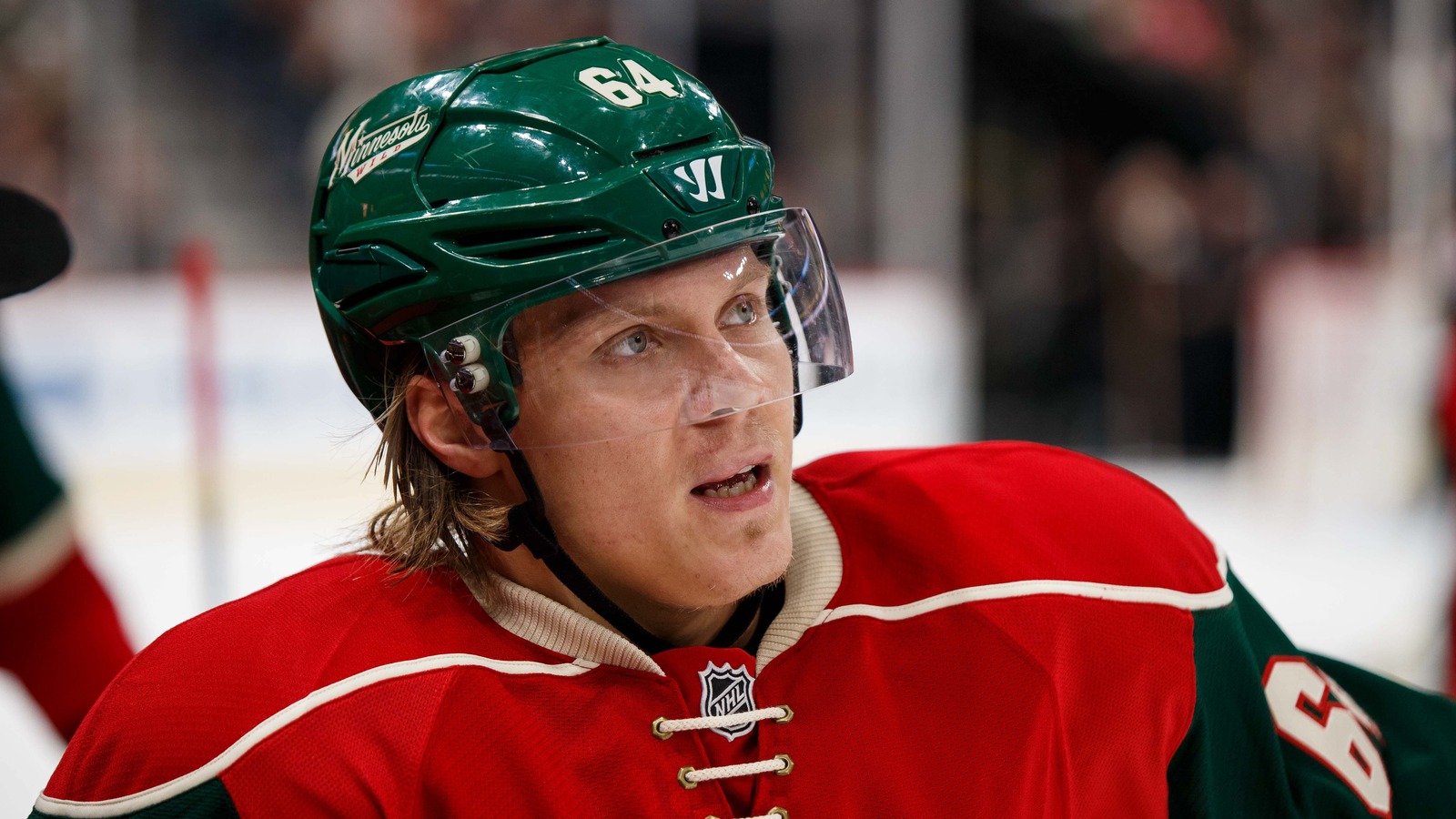 The Minnesota Wild re-signed forward Mikael Granlund.
Brad Rempel-USA TODAY Sports
This offseason for the NHL has been full of astonishing twists and turns. Not only did the Vegas expansion draft put extra pressure on teams, but they also had to participate in the entry level draft and free agency all within a two-week period. Some teams remained pretty much intact through the madness. The Minnesota Wild, however, was not one of those teams. The Wild lost some of its best veteran players this offseason, such as Marco Scandella, Jason Pominville and Erik Haula as well as their top prospect Alex Tuch. Although the Wild had its best season yet, the organization decided to make some changes that lead to an unpredictable future for the Wild.
After some crazy moves this offseason, Minnesota Wild fans were finally put at ease this last week. The Wild re-signed both Nino Niederreiter and Mikael Granlund to multi-year contracts, keeping them in the state of hockey.
Niederreiter signed a five-year, $26.25 million contract this past week. Since joining the Wild back in 2013, Niederreiter has flourished and become one of the top scorers on the team every year. The crowd favorite scored 25 goals and 32 assists this past season, making him the fourth leading scorer this past season. Although Niederreiter has continued to improve each year, he feels as though his best days are still ahead of him. 
"I definitely haven't had my best season yet, even last year I don't think everything went perfectly smoothly," the Swiss player says in regard to his new contract. 
With that attitude, Wild fans can only expect the best from Nino Niederreiter.
Centerman Mikael Granlund also inked a three-year, $17.25 million contract to stay in Minnesota. Granlund has been with the Wild from the start, but he had a true breakaway season this past year, doubling his total goals from the previous season from 13 to 26. Granlund became the Wild's No. 1 scorer this season, and hopefully he will continue to his hot streak this season.
Although the offseason may have been rough for some Minnesota Wild fans as they had to see some of their favorites go, they now know they can still have faith in their organization by keeping Niederreiter and Granlund around. With an influx of new talent in Minnesota, however, will the Wild be the team to beat or fall? All we know is that key players such as Niederreiter and Granlund will be assets to the team and hopefully pave the future for the Wild.
MORE FROM YARDBARKER:
QUIZ: Name the rotating captains of the Minnesota Wild
The Minnesota Wild of the NHL rotated the captaincy for their first nine seasons on a monthly basis among several of its players each season, with some players serving multiple times under Jaques Lemaire. After Todd Richards became head coach for the start of the 2009–10 season, the team elected it's first permanent captain on October 20, 2009. Can you name the rotating captains of the Minnesota Wild?
Clue: Year active as captain
MORE FROM YARDBARKER
Wild News

Delivered to your inbox

You'll also receive Yardbarker's daily Top 10, featuring the best sports stories from around the web. Customize your newsletter to get articles on your favorite sports and teams. And the best part? It's free!