We've updated our Privacy Policy.
By continuing to use this site, you are agreeing to the new Privacy Policy.
Following a game in which Alexander Radulov returned to the Bell Centre, it was another ex-Montreal Canadien, Greg Pateryn, who stole the spotlight. Unfortunately, he did it in all the wrong ways. Shaw's Hit on Pateryn Victimized by a by-all-accounts clean hit by Canadiens forward Andrew Shaw, Pateryn went off on the Habs forward… first immediately after the collision during Tuesday...
The Stars defenceman had some harsh words for the Canadiens forward after the game In the third period of Tuesday's game versus the Dallas Stars, Montreal Canadiens forward Andrew Shaw lined Greg Pateryn up for a hit, but his head made contact with Pateryn's helmet as the two were headed in opposite directions. After the play, Pateryn attempts to get some retribution, hitting Shaw...
Andrew Shaw had to be helped to get off the ice after taking the brunt of a head-to-head collision with Greg Pateryn.
LIKE WHAT YOU SEE?
GET THE DAILY NEWSLETTER: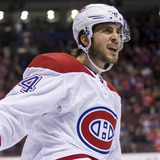 The Montreal Canadiens have announced several incidents up front, including Phillip Danault experiencing concussion-like symptoms. The 24-year old forward took a Zdeno Chara slap shot to the head this weekend and will now be re-evaluated on a daily basis. It's not clear when Danault will return to action, which is a big blow for the Canadiens. The young center has 23 points on...
Joe Morrow and Andrew Shaw may be teammates, but it wasn't enough to stop them from getting into a heated scrap during Montreal Canadiens practice.
Watch as Andrew Shaw is all alone in front of Curtis McElhinney on the power play and scored to put the Canadiens up 2-0.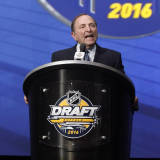 Never mind the fact the NHL expansion draft won't take place for another yea, it has had an very strong effect on the happenings of the current offseason. Even before league commissioner Gary Bettman made the official announcement that the NHL will be adding a team in Las Vegas, it appeared that the established 30 teams in the league were making their offseason moves with the impending...
Andrew Shaw talks about being traded to the Canadiens after five seasons with the Blackhawks.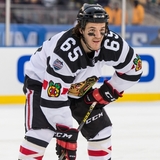 MONTREAL (AP) A day after adding forward Andrew Shaw in a draft-day deal with the Chicago Blackhawks, the next step for the Montreal Canadiens is getting the pending restricted free agent signed to a deal. Shaw had a quick chat with Canadiens general manager Marc Bergevin on Friday night. He added they'll likely talk again over the weekend. ''I signed my first deal with him,...
MORE STORIES >>
Canadiens News

Delivered to your inbox

You'll also receive Yardbarker's daily Top 10, featuring the best sports stories from around the web. Customize your newsletter to get articles on your favorite sports and teams. And the best part? It's free!