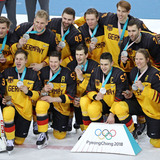 It certainly feels like Germany is about to take that next step toward becoming a legitimate hockey power. After an amazing run to the gold medal game at the Winter Olympics in Pyeongchang, coached by arguably the best German player of all-time, Marco Sturm, hockey fans in Germany and around the world are starting to realize that German hockey has quietly gained a foothold in the...
A person with direct knowledge of the decision tells The Associated Press that the Los Angeles Kings have placed veteran defenseman Christian Ehrhoff on waivers. The person spoke on the condition of anonymity Wednesday because the Kings have not announced the move. The 12-year NHL veteran is on his third team in three seasons after signing a one-year contract with Los Angeles...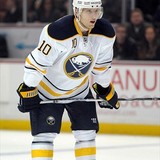 The Pittsburgh Penguins were very active on July 1st and July 2nd after signing quite a few players. Most of them were for bottom six depth but they also got a backup goaltender and a defenseman. How would I grade what they have done thus far? Let's take a look. Christian Ehrhoff- When Christian Ehrhoff was bought out by the Buffalo Sabres, a ton of teams called. When the Penguins...
The Pittsburgh Penguins have done a lot of good things in free agency so far such as signing Christian Ehrhoff, Blake Comeau, Marcel Goc, Thomas Greiss and a few others to one year contracts. New GM Jim Rutherford has handled the salary cap very well this year as it has not been friendly to them at all this offseason. Rutherford still has to sign his restricted free agents, or some...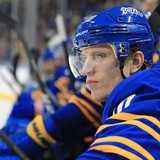 Former Buffalo Sabres D-Man Christian Ehrhoff has begun our free agent frenzy by signing a 1 year, $4 million dollar deal with the Pittsburgh Penguins. Ehrhoff was one of the biggest names on the market when free-agency opened up today, and his quick signing with Pittsburgh is big news.     Ehrhoff, who was just bought out by Buffalo, scored six goals, and tallied 27 assists...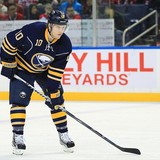 Christian Ehrhoff of the Buffalo Sabres tweeted three images showing his ear after a puck sliced it open during Sunday night's game against the Philadelphia Flyers.The 31-year-old German-born Ehrhoff (pronounced ear off?) needed 40 stitches to repair his butchered ear and proudly shared the before, during and after images with his 28,000 Twitter followers."WARNING, graphic images...
MORE STORIES >>
Penguins News

Delivered to your inbox

You'll also receive Yardbarker's daily Top 10, featuring the best sports stories from around the web. Customize your newsletter to get articles on your favorite sports and teams. And the best part? It's free!