At the optional skate today, injured defenseman Kevin Klein was on the ice. Klein has been out since March with a broken wrist and missed the entire first round series against the Penguins. Klein has been "nearing a return" for quite some time now. Mats Zuccarello, who took a Ryan McDonagh shot to the noggin Read more → The post Kevin Klein skating, Mats Zuccarello not skating appeared...
The New York Rangers begin their quest for the cup on April 16 against the Pittsburgh Penguins, and will be doing so without shutdown defenseman Kevin Klein for an undetermined amount of time. Klein has been out with an injury since blocking a shot taken by Alex Ovechkin on March 11, and, in spite of a recent announcement claiming he'd be ready for game 1, it looks as though he won...
Per Steve Zipay, inured defenseman Kevin Klein is slated to get x-rays on his fractured left arm this week, which will determine if/when he returns from the injury. He is currently skating but not stickhandling. The original timeline had him slated to return for the playoffs, but Sam Rosen mentioned on the most recent broadcast Read more → The post A quick Kevin Klein injury update...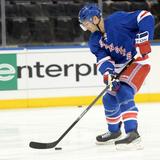 Per Larry Brooks, defenseman Kevin Klein is on his way back to be re-evaluated by New York Rangers team doctors after having independent x-rays performed. When a player is re-evaluated by team docs, it usually means the x-rays found something, and it's up to the team to assess the treatment plan. Klein left the game Read more → The post Kevin Klein injury: Being re-evaluated by team...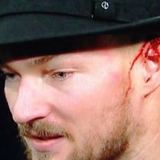 New York Rangers defenseman Kevin Klein lost a piece of his ear on Monday night, but it didn't stop him from winning a game for his team. Klein took a high stick from Pittsburgh Penguins forward Zach Sill in the first period, and his ear was bleeding pretty badly. He went into the locker room to have it stitched up, and Rangers coach Alain Vigneault would later reveal that Klein...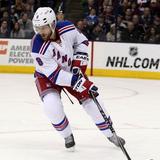 The New York Rangers have had an inconsistent start to the season, at times looking almost unbeatable, at times sluggish and uninspired. Overall, however, there are more positive aspects of the Rangers' game than negatives, and improved consistent play should be expected in the coming months. One of those positive aspects so far has been the play of Kevin Klein, who has done almost...
What does the future hold for McIlrath? (Photo by Harry How/Getty Images) When the Rangers made their Michael Del Zotto for Kevin Klein swap with the Predators, they gave up on a frustrating offensive talent and went with the less able but more reliable stay at home, physical type. What they also did was commit to a player whose size and physical ability is likely to be on the Rangers...
MORE STORIES >>
Rangers News

Delivered to your inbox

You'll also receive Yardbarker's daily Top 10, featuring the best sports stories from around the web. Customize your newsletter to get articles on your favorite sports and teams. And the best part? It's free!