We've updated our Privacy Policy.
By continuing to use this site, you are agreeing to the new Privacy Policy.
Here are your daily links, including a look at Gallagher's stellar season, news from the GM meetings, and more. Montreal Canadiens news and notes In the midst of team struggles, Brendan Gallagher is putting up career-high numbers. [Montreal Gazette] Quite a few interesting items managed to make it into the Habs' "favourite things" baskets this year.... [Canadiens] Ray Ferraro...
Montreal's Shea Weber, who hasn't played since Dec. 16, is expected to be sidelined six months after having surgery on his left foot.
Shea Weber, who signed a 14-year, $110 million contract in 2012, will miss the next six months while recovering from surgery.
LIKE WHAT YOU SEE?
GET THE DAILY NEWSLETTER:
If everything goes as scheduled, the defenceman will be able to begin training in mid-September. Shea Weber has had surgery on the foot that was injured in the first game of the season. The team announced that his recovery is expected to take six months. That would mean he'll only be able to start training for the 2018-19 season in mid-September, when most players are wrapping up...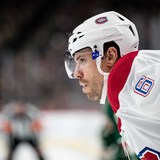 Shea Weber will not be able to help the Montreal Canadiens again this season. The high-priced defenseman will undergo surgery to repair a tendon in his left foot, and will be shut down for the remainder of 2017-18. Weber is expected to be ready for the start of the 2018-19 regular season.This ends a long struggle for Weber, who hasn't played since Dec. 16 and will end the year with...
At the end of every workweek, Yardbarker takes a look at what the NHL has in store for the weekend. We'll see whose stock is soaring, who needs to get their acts together and what tilts promise to keep you on the edge of your seat. In this week's edition, trade talk and the new expansion team continue to dominate the overall narrative for the season.Who's on fire The Boston Bruins...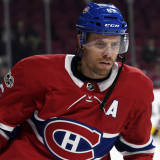 The Montreal Canadiens were without top defenseman Shea Weber at practice today, and afterwards coach Claude Julien told reporters including Irfaan Gaffar of Sportsnet that they would "shut [Weber] down for a bit" following a re-injuring of his foot. Weber had missed several games with the injury already this season, but was trying to play through the pain. Instead, the team will...
Shea Weber didn't appear as emotional as some other stars when they return to play in their former team's building, but his impact was felt as he saluted the crowd in Nashville. ---------------------------------------------- Subscribe to Sportsnet on YouTube - http://sprtsnt.ca/2paAT2L Visit Sportsnet.ca for more sports news and highlights - http://www.sportsnet.ca Follow Sportsnet...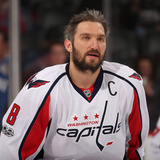 Now every team's win and loss columns reset to zero. And, supposedly, regular season success or failure isn't supposed to have any type of impact once post-season play gets underway. But that doesn't mean there aren't a couple squads that are favored to make the best run at Lord Stanley's Mug.In spectacular fashion, the brackets for the 2017 Stanley Cup Playoffs weren't set until...
Montreal Canadiens defenceman Shea Weber unleashes a rocket to beat Ottawa Senators goalie Craig Anderson giving the Habs a 1-0 lead. Watch the Montreal Canadiens and Ottawa Senators warm up before their game at the Bell Centre. Watch our next LIVE 360º game here: http://platform.sportsnet.ca/molson/ For the optimal LIVE 360º experience, please use the SPORTSNET APP, and on...
MORE STORIES >>
Canadiens News

Delivered to your inbox

You'll also receive Yardbarker's daily Top 10, featuring the best sports stories from around the web. Customize your newsletter to get articles on your favorite sports and teams. And the best part? It's free!