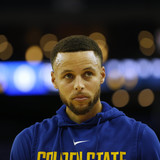 The Golden State Warriors got fairly good news on the status of Stephen Curry on Saturday.According to ESPN's Adrian Wojnarowski, Curry has a Grade 2 MCL sprain, and will be re-evaluated in three weeks. If that checks out okay, there is a chance he could return around the start of the playoffs. All in all, this is decent news for Golden State. The injury doesn't sound particularly...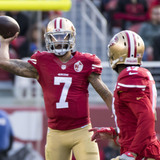 Many people are not happy that Johnny Manziel is getting another shot at the NFL while Colin Kaepernick can't get a look, and Manziel has heard those comparisons.Manziel disavowed comparisons to Kaepernick on Twitter Saturday while praising the quarterback for his activism. Manziel is getting some interest, while Kaepernick — who has accomplished far more in the NFL on the field...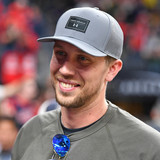 Nick Foles is going to be staying with the Philadelphia Eagles because the team simply didn't get a satisfactory offer, according to coach Doug Pederson.Speaking at the NFL Annual Meeting on Saturday, Pederson said the Eagles listened, but were never particularly close to pulling the trigger on any deal."We did not," Pederson said when asked there were any quality offers for Foles...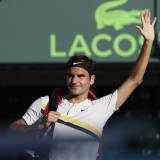 Roger Federer announced on Saturday that he will skip the clay court season for the second year in a row.Federer lost in the Miami Open on Saturday to Thanasi Kokkinakis 3-6, 6-3, 7-6 in the second round of the tournament. The defeat was Federer's second in a row, marking the first time since 2014 that he has lost consecutive matches. Losing to the 175th-ranked Kokkinankis will cost...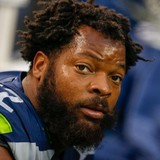 Michael Bennett is currently facing charges stemming from his actions at Super Bowl LI.Bennett ran onto the field to celebrate with his brother, Martellus, after the game, but an elderly woman has claimed that he assaulted her during that time.We still don't have video of the actual incident, but Bennett's sister, Ashley, did record a clip that shows some of what happened after the...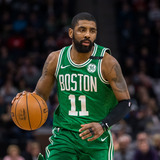 The Boston Celtics announced on Saturday that star guard Kyrie Irving will be out the next three-to-six weeks after undergoing surgery on his ailing left knee."Celtics guard Kyrie Irving today underwent a minimally-invasive procedure to remove a tension wire in his left knee. The wire was originally placed as part of the surgical repair of a fractured patella sustained during the...
With the 2018 MLB season getting going, the Oakland Athletics and San Francisco Giants are set to take on one another in the preseason version of the Battle of the Bay.What better time for the A's to send a clear message to their Northern California rivals? Well, that's exactly what they did with this weird press release Saturday announcing pricing for parking this season. That's...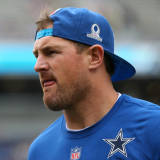 Following the signing of wide receivers Allen Hurns and Deonte Thompson, the Dallas Cowboys needed to find a way to create more cap space. Some have concluded that would be by releasing Dez Bryant. But that doesn't appear likely.Instead, Dallas reportedly restructured the contract of future Hall of Fame tight end Jason Witten, creating $3.5 million in cap space. This comes on the...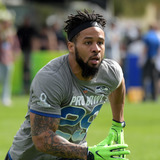 Earl Thomas has had a lot to say about his future with the Seattle Seahawks, but he wants to make it clear that, if it were up to him, he would be sticking around.Thomas's future with the Seahawks is up in the air, and he hasn't shied away from saying so when asked about it in interviews. This apparently has given Seattle fans what he feels is the wrong impression, so he issued a...
The Louisville Cardinals are trying to move past the mess they're in with a splashy head coaching hire.ESPN's Dick Vitale hears that Xavier coach Chris Mack is likely to be the next coach at Louisville, perhaps as soon as this week. Owing to the previous regime, this is a program in flux. Mack has a record of success at Louisville, going 212-96 over nine seasons, though he's only...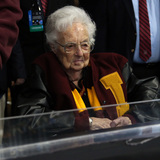 Sister Jean bobbleheads are a hot seller as Loyola's NCAA Tournament dream continues on.On Friday, the school announced that they are taking preorders for bobbleheads of the prominent team chaplain, produced by the National Bobblehead Hall of Fame.In just one day, the company took 1,000 preorders, leading CEO Phil Sklar to wonder if they could beat the company record of 3,000 bobbleheads...
All Sports News

Delivered to your inbox

You'll also receive Yardbarker's daily Top 10, featuring the best sports stories from around the web. Customize your newsletter to get articles on your favorite sports and teams. And the best part? It's free!
THE HOT 10: Who's Trending