On Thursday at the Arnold Palmer Invitational, Rory McIlroy (69) seemed like a different man than he was just last week in missing the cut at the Valspar.
ORLANDO, Fla. — Rory McIlroy is living proof that even the world's best players search like the rest of us struggling amateurs. McIlroy has won 13 times on the PGA Tour in his career, including four major championships, and has been the No. 1 ranked player in the world. And yet, of late, he's looked...
It was still dark at Bay Hill when Tiger Woods and Rory McIlroy headed to the driving range ahead of the Arnold Palmer Invitational.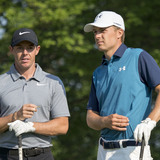 With Tiger Woods struggling to stay healthy over the past several years and not winning a major since 2008, you could make the argument that Jordan Spieth has become the most popular player on the PGA Tour. Even if that is the case, Rory McIlroy does not think the 24-year-old gets enough credit for how good he is.In a recent sit-down with Paul Kimmage of the Irish Independent, McIlroy...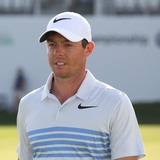 Rory McIlroy does not seem to harbor any ill feelings towards ex-girlfriend Caroline Wozniacki.On Saturday, Wozniacki beat Simona Halep in three sets to win the Australian Open, marking her first career major. She later posted a photo and caption on Instagram about her accomplishment."A dream come true!! @australianopen champion and new world #1" she wrote.And guess what? McIlroy...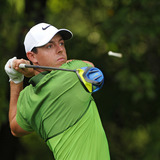 Rory McIlroy has put his lavish Florida home on the market, and his asking price is nearly $13 million.McIlroy has reportedly moved into a home once owned by Ernie Els. That led to the golf star deciding to sell his Palm Beach Gardens mansion.The massive house contains six bedrooms and nine bathrooms. It also includes a putting green in addition to a waterfall and well-equipped gym...
Rory McIlroy says that he will be out indefinitely with a rib injury following a 22nd-place finish at the PGA Championship in Charlotte on Sunday. McIlroy shot a final-round 68 to finish the major one over par. Afterwards he said he will return home to be examined by doctors. He believes he may miss anywhere from a few weeks to several months. "I don't know what I'm going to do,...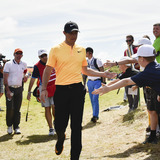 Video has surfaced that appears to show a patron during the final round at The Open Championship on Sunday making off with a Rory McIlroy lost ball. And by doing so, if the ball in question was in fact McIlroy's, it may have cost the superstar a whopping $203,000 in winnings.The incident played out following a wayward tee shot from McIlroy on Royal Birkdale's 15th hole. After being...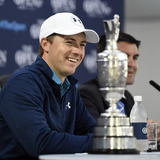 The Jordan Spieth victory tour following his dramatic win at The Open Championship last weekend continued in his hometown of Dallas Tuesday night. And the 23-year-old Texan fit right in while strolling onstage during Randy Rogers' and Wade Bowen's "Hold My Beer Tour" show at the House of Blues.After showcasing the Claret Jug, Spieth and the country music crooners took turns taking...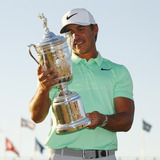 Brooks Koepka won his first major tournament over the weekend, dominating the U.S. Open field and finishing 16 under par, tying Rory McIlroy's 72-hole scoring record.That was cause for celebration, so that's exactly what Koepka and BFF Dustin Johnson did.The two bros hit the club for some drinks and other shenanigans, including drinking Fireball whisky straight out of the US Open...
MORE STORIES >>
Golf News

Delivered to your inbox

You'll also receive Yardbarker's daily Top 10, featuring the best sports stories from around the web. Customize your newsletter to get articles on your favorite sports and teams. And the best part? It's free!