Steven Gerrard takes a fascinating trip down memory lane in a brand new video feature: The post Watch free: Steven Gerrard goes back to Melwood appeared first on TheSoccerDaily.com.
They were part of the midfield that was instrumental in bringing the Champions League and The post Steven Gerrard: I miss Xabi… I can't wait to play alongside him again appeared first on TheSoccerDaily.com.
Steven Gerrard reaching for his thesaurus, Jürgen Klopp marvelling at Liverpool's supporters and Mohamed Salah The post 'It's difficult to find new words' – LFC quotes of the week appeared first on TheSoccerDaily.com.
Steven Gerrard described his pride after Liverpool U19s suffered penalty shootout heartbreak in the UEFA The post Gerrard: It's cruel but I'm proud of the lads appeared first on TheSoccerDaily.com.
Manchester City advanced to the semifinals of the UEFA Youth League with a victory over Liverpool. MANCHESTER, England -- Steven Gerrard's Liverpool under-19s were knocked out of the UEFA Youth League on Wednesday after they were beaten by Manchester City on penalties in the quarterfinals. City will play Barcelona in the semifinals of the youth tournament on April 20 in Nyon, Switzerland...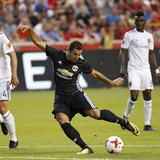 If stories of backroom deals are to be believed, Henrikh Mkhitaryan's time at Manchester United was flawed from the beginning. Signed in 2016 for just over $50 million, the Armenian was part of a package deal in Zlatan Ibrahimovic's move to the English club spearheaded by super agent Mino Raiola. The lukewarm manner in which manager Jose Mourinho treated the playmaker gives credence...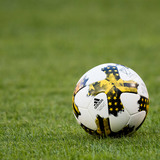 The problem with England's starting 11 heading into the 2006 World Cup quarterfinal matchup against Portugal wasn't a lack of talent. Rather, it was the opposite: too much talent, specifically at one position. Attacking midfielders Frank Lampard and Steven Gerrard came off seasons where they combined for 43 goals for Chelsea and Liverpool, and they were paired with each other in...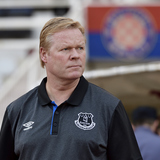 The Everton-Manchester City match from last Monday inevitably brought to light the relationship between managers Ronald Koeman and Pep Guardiola from their time as Barcelona roommates in the early 90s. Koeman, eight years older than Guardiola, was the mentor of the Spanish midfielder on a side that won a total of eleven trophies in six seasons. Although it's been almost 30 years...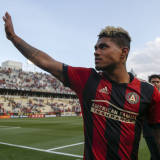 Hello and welcome to 'Kicking it' with Demetrius Bell and Megan Armstrong, two of Yardbarker's most discerning soccer specialists. This MLS season we're going to have them give us all the angles on and off the field for everyone already keeping up with the beautiful game to all of the new converts as the season takes shape.Week 4 of the season is upon us and already the league is...
After signing an 18-month contract worth around $9 million for the Los Angeles Galaxy in January 2015, it looks as if Steven Gerrard could make an early exit back to England.  Reports from England claim that Gerrard is eyeing a coaching position at his boyhood club Liverpool.  The reports from English news outlet The Mirror claim that the Liverpool legend could be returning to Anfield...
MORE STORIES >>
Soccer News

Delivered to your inbox

You'll also receive Yardbarker's daily Top 10, featuring the best sports stories from around the web. Customize your newsletter to get articles on your favorite sports and teams. And the best part? It's free!