By Coleman Hodges on SwimSwam In Coleman's Carpool we get the insider's perspective on your favorite swimmers. SwimSwam Head of Production, Coleman Hodges, invites swimmers to take a ride with him and talk about anything…except swimming. Mostly. In light of her recent return to competition, SwimSwam got in the car with Olympic champion and current Tempe, Arizona local, Allison Schmitt...
By Jared Anderson on SwimSwam Video interview courtesy of DAZN Canada. Previously reported by James Sutherland: 17-year-old Taylor Ruck capped off an incredible six days of swimming at the Commonwealth Games on Tuesday, winning a silver medal in the women's 400 medley relay for a total of eight for the meet. In winning eight medals, she ties the all-time record for medal count by...
By Loretta Race on SwimSwam Having battled an extensive shoulder injury that required surgery in 2015, Australian speedster James Magnussen has struggled to return to form since his back-to-back World Championship title-winning days. The 2011 and 2013 100m freestyle gold medalist at Worlds and silver medalist at the 2012 Olympic Games, Magnussen sat out the 2015 and 2017 World Championships...
LIKE WHAT YOU SEE?
GET THE DAILY NEWSLETTER:
Ella Eastin shares her thoughts on Stanford's national title and being named Swimmer of the Meet on Saturday during the NCAA Women's Swimming & Diving Championships.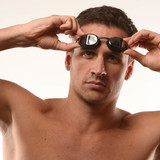 Olympian Ryan Lochte, famous for his skills in the pool and his unfortunate Brazil incident, has tied the knot with his fiancee, Kayla Rae Reid.TMZ Sports first reported this news after obtaining a copy of the couple's marriage license. Lochte and Reid got engaged in October of 2016 and have a son, Caiden Zane Lochte, together. Recently, Lochte shared a beautiful picture of them...
Becoming an Olympian is an incredible honor. Winning a gold medal is even more prestigious. Setting an Olympic record while doing so is the apex of athletic achievement. Tyler Clary knows the feeling. At the 2012 Summer Olympics, Clary won gold in the 200-meter backstroke with an incredible time of 1:53.41. It still stands as an Olympic record. [youtube video="EKoviMJgrdE"...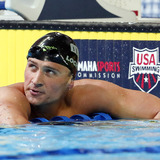 Ryan Lochte has openly admitted that he was in a bad place mentally after his embarrassing incident in Rio last summer, but the six-time gold medalist insists he never considered taking his own life.In a lengthy interview with ESPN that was released this week, Lochte told Allison Glock that he was so depressed at times after Rio that he didn't care if he lived or not. When Lochte...
MORE STORIES >>
Swimming News

Delivered to your inbox

You'll also receive Yardbarker's daily Top 10, featuring the best sports stories from around the web. Customize your newsletter to get articles on your favorite sports and teams. And the best part? It's free!