Found December 03, 2012 on Midwest Sports Fans:
PLAYERS:
Pat FitzGerald
,
Phil Hellmuth
,
Mike Leach
TEAMS:
Arizona Cardinals
,
Wisconsin Badgers
,
Ohio State Buckeyes
,
Penn State Nittany Lions
,
Nebraska Cornhuskers
,
Michigan Wolverines
,
Michigan State Spartans
,
Oregon State Beavers
,
Utah State Aggies
,
Texas Tech Red Raiders
,
Texas Longhorns
,
Oklahoma Sooners
,
Stanford Cardinal
So by winning the Big Ten Championship game after finishing in third place in the Leaders Division, the Wisconsin Badgers qualify as one of the worst teams ever to qualify for the Rose Bowl and will be the first program to make the trip to Pasadena after losing five games in the regular season. Guilty as charged. And as predictable as the disrespect is, the Badgers should like how it is working out. With eventual 12-0 Ohio State and Penn State both ineligible for the conference championship and BCS/bowl consideration for the 2012 season, the fact that Wisconsin would basically have a bye to the title game has been a discussion topic since the summer. At one point, Northwestern coach Pat Fitzgerald made the suggestion during a conference pow-wow of a contingency for this season that would have allowed the option for conference representatives to vote in a second-place Legends Division team to fill the slot and face the division champion in Indianapolis. I got a feeling that the Badgers used that as a little bit of motivation against the Nebraska Cornhuskers Saturday night. Would No. 18-ranked Michigan (a 23-9 loser at Nebraska in the regular season) been more deserving to face the Huskers than Wisconsin?? Or even Pat Fitzgerald's NU Wildcats, who did have one the school's best ever seasons with a 9-3 campaign. There's evidence to suggest, perhaps, but it's not indisputable, OMG evidence. At initial glance, the observation that Wisconsin didn't deserve the chance to play in Indianapolis is understandable. As recently as 2010 (in the pre-conference expansion world) the possibility of a title game upset did not exist. If Nebraska were still in the Big XII right now, the Michigan Wolverines would have won the conference as the top eligible team with a 6-2 conference record. But there are now 12 teams in the B1G, and divisional play and the Championship Game are reality, even if watered down in a half-empty stadium due to Ohio State/Penn State finishing first and second in their division and Wisconsin filling the slot only because they managed to be merely better than Indiana, Purdue, and Illinois. Wisconsin Played Close All Year In reality, when looking at the entire season, the Badgers were not that bad. Yes, the final record was 8-5 and just 4-4 in conference play. But about those five losses… Loss in overtime to Ohio State. Loss in overtime at Penn State. Loss in overtime at home v. Michigan State, and the Spartans did have an off year. Three-point loss at Nebraska after second half meltdown. Three-point loss at Oregon State, who wound up being a top-25 team. This team was not far off. As Madison resident and poker icon Phil Hellmuth might say, even with "average luck," the Badgers could had finished the regular season with their usual 9-3, or even 10-2 with above-average luck. "Yeah buts" mean nothing though. At last check, in NCAA football a team either wins a particular game or loses. Unlike hockey, a team does not get a point for losing in overtime, and close losses against quality opponents on the road count just as much if it were three points or, in the case of Nebraska on Saturday, 39 points. There were other hiccups during the season. The season opened with the Badgers having to hang on to win against FCS Northern Iowa (who would only be 4-4 in their conference). The quarterback situation was a revolving door until November, and new offensive coordinator Matt Canada faced criticism for most of the campaign. The new offensive line coach was let go after the second game after it was determined that he was a square-peg-in-the-wrong-hole hire trying to teach his principles to a unit that is traditionally the program's strong suit. The Badgers did catch a break during the non-conference portion of the schedule when they escaped with a two-point win v. Utah State after a late missed field goal by USU. As it turned out, USU wasn't exactly a cupcake – the Aggies wound up being co-champions of their conference with a 10-2 record and ranked in the BCS top 25. Had that FG not sailed wide, it could have very well been Utah State and not Northern Illinois as this year's BCS Buster. Considering that game along with the trip to Oregon State, the Badgers wound up actually having a very challenging non-conference portion of the schedule, which is more than can be said for most top programs. And in the end the early tests would up benefitting UW. Yes, the losses at Nebraska and to Penn State, Ohio State, and recent archrival Michigan State were frustrating. As a fan, you wanted to see a win or two out of those games just so one would not have to say that Bucky had a simple bye to Indianapolis. But as it turned out, those games were learning experiences. The game that mattered was Saturday in Indianapolis. The Indianapolis 539 And Saturday Bret Bielema finally showed the hand he was holding back all season, and Huskers coach Bo Pellini still does not know what the hell hit him after seeing his team give up a videogame-like 539 rushing yards (two 200-yard rushers and a third back with 100+). Incidentally, this is now the third time an opposition has rolled up 70 or more points on the once-feared Blackshirts. Mike Leach's Texas Tech squad scored a 70-10 win in 2004. Three years later UNL would concede 76 points to the University of Kansas. This one you can't pin on Bill Callahan. And giving up 70+ points three times in nine years?? Bo Ryan's UW basketball squad would be embarrassed to give up that many points. I'll help coach Pellini, the Badgers are basically the Texas Longhorns/Oklahoma Sooners in drag. Guess you couldn't run from everything leaving the Big XII. Yes, Wisconsin football caught a break this year; 12 weeks to get the kinks out before what amounted to a one-game season at Lucas Oil Stadium. Next year the task gets much tougher with Urban Meyer and elitist Ohio State back in the picture. A Generation of Excellence in Madison Now look at the entire body of work in what is now 19 years of the foundation built by former coach Barry Alvarez: six trips to the Rose Bowl, three Rose Bowl championships, one Heisman Trophy winner, and a Heisman finalist last year. Although such reputations are subject to instantly go south with the next Dan Wetzel investigation, the Badgers have done well staying out of trouble with the NCAA in all sports – the 2000 "Shoe-Box Scandal" (players allegedly receiving improper discounts on shoes) being the somewhat notable blip on the compliance radar. And to give true perspective on how far Wisconsin athletics has come since the dark days of the 1980s, consider the fact that UW secured its 1993 Rose Bowl bid by winning a "home game" v. Michigan State that was outsourced to Tokyo, Japan. That was the final edition of the Mirage Bowl, and UW decided to participate in that game in the name of getting a larger paycheck, as home games at Camp Randall were still falling short of capacity until that season. Incidentally, Joe Panos was a star offensive lineman on that team. His son is a highly regarded prep prospect and has already verbally committed to UW's 2014 recruiting class, so the revival of Wisconsin football is now officially one generation old. The 2012 season will now conclude with the Badgers making a third straight trip to Pasadena and will be considered underdogs against the Pac 12 Champion Stanford Cardinal. Keep the disses coming media. Come nightfall on New Year's Day, the University of Wisconsin just might become the worst team ever to win a Rose Bowl. The post 2012 Badgers Are Flawed But Going To Pasadena appeared first on Midwest Sports Fans.
Original Story:
http://feedproxy.google.com/~r/Midwes...
THE BACKYARD
BEST OF MAXIM
RELATED ARTICLES
MADISON, Wis. A point guard change had been brewing at Wisconsin for a few games as the minutes between starter and backup significantly shifted. So when Badgers coach Bo Ryan read off the list of starting defensive assignments before Wisconsin's Nov. 28 game against Virginia, maybe it wasn't all that surprising that Traevon Jackson surpassed George Marshall in the rotation...
INDIANAPOLIS Sometimes, you show up to a stadium or turn on the television with absolutely no idea how a game will play out. Pundits say it should be close, but who really knows until they take the field? That's the beauty of sports. Wisconsin entered Saturday's Big Ten championship against Nebraska as a slight underdog and unloaded on the Cornhuskers with an offensive...
If it wasn't weird enough to see a five loss Wisconsin Badgers team go to the Rose Bowl, Bret Bielema has shocked the college football community in taking the Arkansas Razorbacks' vacant head coaching job. Was it all about the money? Probably so, but let's not discount Bielema's urge to win a National Championship and we all know the SEC is ten times better equipped to do...
Wisconsin guard Ben Brust scored 15 points and grabbed 10 rebounds to lead Wisconsin over Nebraska-Omaha 86-40 on Tuesday night. Brust was one of five Badgers (6-3) in double figures. Ryan Evans had a double-double with 10 points and 11 rebounds, while Jared Berggren scored 13, Frank Kaminsky had 11 and Sam Dekker chipped in with 10. Justin Simmons led Nebraska-Omaha (2-8) with...
The Badgers (6-3) came out strong Tuesday night and defeated Nebraska Omaha (2-8) 86-40 at the Kohl Center on Friday. It was a great offensive showing for Wisconsin, who shot 48.6% from the field and really had the ball moving fluently throughout the game. The Badgers were fueled by a pair of double doubles from Ben Brust and Ryan Evans. Brust had 15 points and 10 rebounds, also...
MADISON, Wis. (AP) -- Wisconsin guard Ben Brust scored 15 points and grabbed 10 rebounds to lead Wisconsin over Nebraska-Omaha 86-40 on Tuesday night. Brust was one of five Badgers (6-3) in double figures. Ryan Evans had a double-double with 10 points and 11 rebounds, while Jared Berggren scored 13, Frank Kaminsky had 11 and Sam Dekker chipped in with 10. Justin Simmons led Nebraska...
Wisconsin junior guard Ben Brust and senior forward Ryan Evans each post a double-double and Wisconsin forced 19 turnovers, as the Badgers roll over Nebraska-Omaha, 86-40, Tuesday night to close out the go 2-1 on the three game home stand.
Cardinals News

Delivered to your inbox

You'll also receive Yardbarker's daily Top 10, featuring the best sports stories from around the web. Customize your newsletter to get articles on your favorite sports and teams. And the best part? It's free!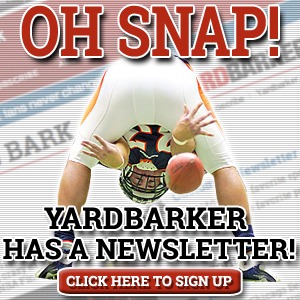 Latest Rumors
Best of Yardbarker

Today's Best Stuff

For Bloggers

Join the Yardbarker Network for more promotion, traffic, and money.

Company Info

Help

What is Yardbarker?

Yardbarker is the largest network of sports blogs and pro athlete blogs on the web. This site is the hub of the Yardbarker Network, where our editors and algorithms curate the best sports content from our network and beyond.