It's the start of a new year in terms of the calendar cycling back to January, and the fact that another NHL season is about to get underway.   I've never been a man about resolutions, New Years or otherwise, they inevitably end in failure, so I've kept my life altering plans a silent goal.  Perhaps it was a moment of clarity after surviving the Mayan Apocalypse and then an even greater threat, the NHL lockout, but something has transformed my thought process on one Mr. Ville Leino.  And thus I present to you a New Years resolution I will try and follow through, and one I believe all Sabres fans should embrace.  So let's all share in a moment of solidarity as fans and say it together "I do solemnly swear to cheer for, and support Ville Leino".  That wasn't so hard was it? Will Ville ever replicate his success in Philadelphia during the 09/10 playoffs and 10/11 season? (Getty Images) It's a conundrum of fandom that has become all too common in the free agency era of modern sports.  Players sign big contracts and leave their team for greener pastures, only to perform miserably, and the fans and media alike lambaste the player to no end.  Then comes the cries for the organization to part ways with said player before he has had ample time to prove himself, which leads to the dastardly deed of fans rooting for team success and personal failure for the player simultaneously in order to justify their disdain.  It's a practice I am ashamed to have taken part in, but to 2013 I say nay to all the Ville Leino haters out there. I've never been a fan of justifying one players struggles or success in terms of his contract by comparing his statistics to someone else making the same amount of money.  Every situation is different, but for lack of other quantitative measures by which to compare take this into consideration.  Leino's 2010-11 season in Philadelphia saw him tally 19 goals, 34 assists, for 53 points with a +14 rating in 81 games.  Martin Erat was the leading scorer for the Nashville Predators last season with 19 goals, 39 assists, for 58 points and a +12 rating.  Both players share a $4.5 mil cap hit for their respective teams.  Ryan Malone is another forward carrying a $4.5 mil cap hit, he failed to hit 50 points last season (20g, 28a, 48pts) and was a -11 in 68 games for Tampa Bay.  On the flip side there are players making similar money who far out perform the Erats and Malones of the world, guys like Ray Whitney and Erik Cole.  Putting that in perspective, Leino's last season with the Flyers at least put him in the ballpark of the contract he signed in Buffalo. Last season Ville failed to meet those expectations, but he deserves a mulligan.  Leino is a puck possession player, and while in Philadelphia the Flyers offense spent a lot of time forechecking and cycling in the opponent's zone, a system which would value guys like Leino who can play keep away from the defenders.  Last season in Buffalo Leino's linemates changed as often as the weather, and Ville often found himself struggling to generate scoring opportunities off the rush which has been a hallmark of Lindy Ruff's teams post-lockout. This season Leino should benefit from (barring injuries) continuity in the line-up, and the fact that a potential line of Leino, Grigorenko, and Ott lends itself well to playing a puck possession style with a lot of offensive zone time. The cold reality is as much as we may dislike Leino's contract, he is a part of this team.  Which is why it irked the fan within me when Ville was booed by the crowd after losing the puck in the shootout during a scrimmage.  Who gets booed during a scrimmage!!? With so much uncertainty as to how teams will react to the condensed schedule, think of the shot in the arm it would be for Buffalo if Leino rose to the occasion and put up 35 points in 48 games.  It could very well be the difference between a team muddling around the middle of the pack in the Eastern Conference and a team challenging for a top seed.  So I'm making a resolution to put every ounce of energy I have into supporting the enigmatic Finn for as long as his tenure in blue and gold lasts, and for the good of the organization I hope each and every Sabres fan does the same thing. Share your support of Leino with me on twitter: @SabreHess The post A Ville Leino Resolution appeared first on Queen City Sports.
Original Story:
http://queencitysports.net/nhl/a-vill...
MORE FROM YARDBARKER
All Sports News

Delivered to your inbox

You'll also receive Yardbarker's daily Top 10, featuring the best sports stories from around the web. Customize your newsletter to get articles on your favorite sports and teams. And the best part? It's free!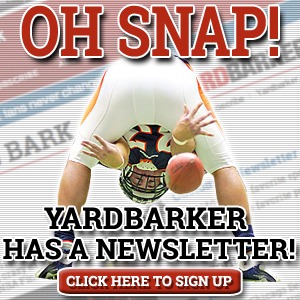 Latest Rumors
Best of Yardbarker

Today's Best Stuff

For Bloggers

Join the Yardbarker Network for more promotion, traffic, and money.

Company Info

Help

What is Yardbarker?

Yardbarker is the largest network of sports blogs and pro athlete blogs on the web. This site is the hub of the Yardbarker Network, where our editors and algorithms curate the best sports content from our network and beyond.