Box Score 3/2: So what is $70,000 a season worth today?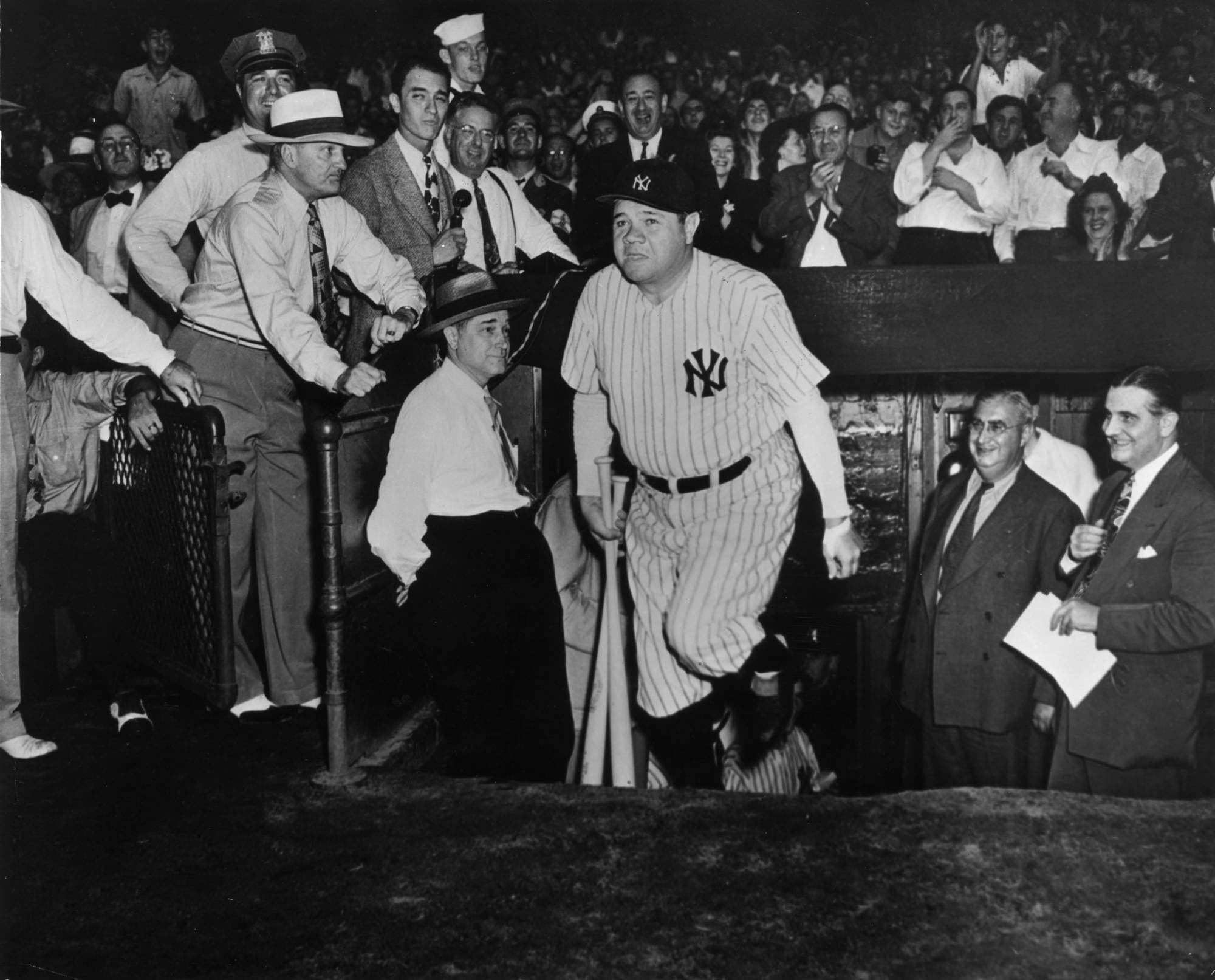 Circa 1927: American baseball player Babe Ruth walking out of the Yankees' dugout as fans applaud his appearance (and probably his record contract). 
American Stock/Getty Images
Want more news first thing in the day? Sign up for the Yardbarker Morning Bark newsletter here.
Good morning and welcome to the YB Box Score, what we're reading while waiting for Rangers-Bruins tonight.
Happy birthday today to Reggie Bush, Henrik Lundqvist and Corey Webster. On this date in 1927 Babe Ruth signed a new contract with the New York Yankees making him the highest paid player in baseball at $70,000 a season, the equivalent of $954,815.82 today. And on this date in 1962, Wilt Chamberlain scored 100 points in a game against the New York Knicks. 
Daily brain workout
ABC announced who will be on their hit show 'Dancing with the Stars' this week, and as usual, there are a fair number of athletes taking their shot at the Mirrorball Trophy. In honor of the new season, here is today's quiz: The 'Simone Biles vs. Mr. T dance-off you didn't know you wanted until now' quiz. 
YB ICYMI
Around the league
Naismith Women's Basketball Player of the Year semifinalists were announced. [Excelle Sports] 'The Story Behind The Masked Horror Of The Munich Olympics' is a compelling read for anyone interested in history and how we remember it. [Deadspin] One homegrown player to watch from every MLS team in 2017. [Fox Sports]
Okafor, blasted by fans last night for his lack of defense last night. 
Leave Okafor alone. After how hard he was to move at the trade deadline you can't ask him to suddenly be mobile now

— Montverde Contrademy (@basquiatball) March 2, 2017
Thursday, we're almost through the week. Time to get ready for the combine of life – racing the 40 to get to the last cart at Home Depot before anyone else. 
MORE FROM YARDBARKER:
QUIZ: Name every captain in New York Yankees history
There have been 15 captains in the history of the New York Yankees. The tradition began in 1903, although there is some historical speculation and controversy surrounding that. In 1939 following the death of a captain, manager Joe McCarthy declared there would never be another captain of the Yankees. Owner George Steinbrenner brought the tradition back in 1976. Currently, the position is vacant. Can you name all 15 of the Yankee captains?
Clue: Position/Tenure as captain/Years active
MORE FROM YARDBARKER
All Sports News

Delivered to your inbox

You'll also receive Yardbarker's daily Top 10, featuring the best sports stories from around the web. Customize your newsletter to get articles on your favorite sports and teams. And the best part? It's free!