Box Score 5/17: Spurs don't click against Warriors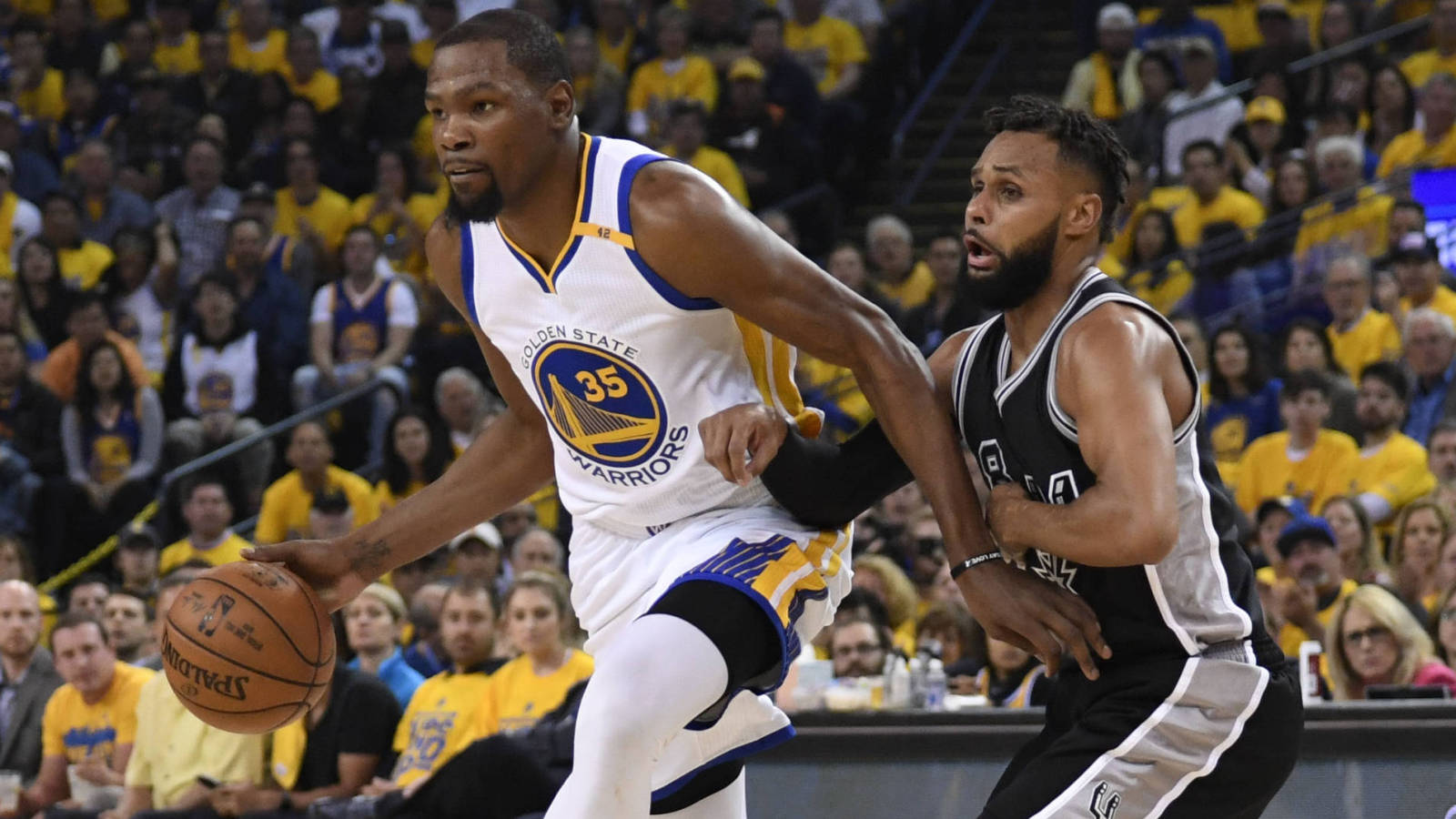 Golden State Warriors forward Kevin Durant dribbles the basketball against San Antonio Spurs guard Patty Mills during the first quarter in Game 2 of the Western Conference Finals of the NBA Playoffs at Oracle Arena. 
Kyle Terada-USA TODAY Sports
Want more news first thing in the day? Sign up for the Yardbarker Morning Bark newsletter here.
Good morning and welcome to the YB Box Score, what we're reading while we wait for Pens-Sens to go down to the wire for the third time in three games. 
Happy birthday today to Matt Ryan, Channing Frye, Tony Parker, Carlos Pena and Sugar Ray Leonard. On this date New York Yankee David Wells threw a perfect game against the Minnesota Twins. 
Daily brain workout
QUIZ: Name every No. 1 overall NBA draft pick in the lottery era. 
YB ICYMI
Around the league
NBA playoffs 2017: Lose-by-36 Popovich is the best Popovich. [SI]
Alex Morgan to sit out of French Cup final with hamstring injury. [Excelle Sports]
The Marlins need to tear down, even under a new owner. [Fox Sports]
Woooooooooo!
Oh hey, NBA Eastern Conference Finals finally start tonight. That's nice of them to finally show up. Have a good Wednesday, everyone.
MORE FROM YARDBARKER:
QUIZ: Name every first-round draft pick of the San Antonio Spurs since 1987
In 1987, the San Antonio Spurs won the NBA draft lottery and selected a player first overall who would change the shape of the franchise. The team hit big on the lottery once in 1997 and selected an even better player first overall who would go on to be one best in the game. Since 1987, the Spurs have had only 23 first-round draft picks - demonstrating the team's lasting success. How many can you name?
Clue: Year - draft number
MORE FROM YARDBARKER
All Sports News

Delivered to your inbox

You'll also receive Yardbarker's daily Top 10, featuring the best sports stories from around the web. Customize your newsletter to get articles on your favorite sports and teams. And the best part? It's free!