Found June 06, 2012 on Fox Sports:
Could Kurt Busch's suspension been avoided? Certainly, Busch's 10-day time out -- which was handed down from NASCAR on Monday after his most recent invective toward a media member -- was not based solely on that incident alone. Over the past 10 months, Busch has had several exchanges with reporters and a heated incident with fellow driver Ryan Newman at Darlington Raceway in May. After repeated offenses, NASCAR felt the need to step in. After Darlington, Busch was fined $50,000 and placed on probation until July 25 for driving recklessly on pit road during the Southern 500 and hitting Newman's car on pit road after the race. Under probation, Busch understood that any questionable actions could result in further repercussions from NASCAR. But he just couldn't help himself at Dover. At 33, veteran Jeff Burton believes "it's time for (Busch) to get his act together." "We all have weaknesses and one of his weaknesses is knowing when to shut up," Burton says of his former Roush Fenway teammate. "We all have a weakness, and I think Kurt would admit that's his weakness." Busch knew he was out of line the moment the words left his mouth last Saturday. By then it was too late. On Monday, Busch acknowledged, "I put (NASCAR) in a box, they had to take action and it's my fault for putting them in this position." Sprint Cup director John Darby says he doesn't believe NASCAR "as a sanctioning body felt like we were in a box." Busch's punishment just followed a natural progression NASCAR takes to police the sport when situations start spiraling out of control. "Because typically, we're the governmental body that reacts to things that competitors do," Darby said. "Kurt kind of put himself in his own box having been on probation and then having another instance or a situation that caused us to look at -- that might have been the box he was referring to. Ours was a pretty natural reaction, I think. "(The punishment was) cumulative to the point that Kurt was on probation and very clearly violated that probation, which typically creates a more severe reaction from NASCAR. It's not the first time that's happened, and typically that's the stair steps or the path that we follow." Burton, who worked with Busch at Roush Fenway Racing from 2000 to 2004, believes the 2004 Cup champion's talent is "unquestionable." However, there comes a time when talent alone isn't enough. After Busch parted ways with Penske Motorsports last December, he acknowledged working with a sports psychologist to address his issues with anger management. Burton applauds Busch's "instinct to step away last winter and kind of get his head back on straight," but there's still a long road ahead. "I think our sport needs people like Kurt -- good Kurt," Burton said. "But when he does things like he did this past weekend, that's not good for him, not good for our sport, not good for anybody. He's an aggressive driver. He's a really good driver. He does a lot of things that race fans like to see -- and those are the kind of personalities that make this thing work. "But at some point, he has to draw a line in the sand -- nobody can do it for him -- and say, 'I'm not going to cross this line.' And he hasn't shown the ability to do that yet. He has an issue there that he has to get worked on. He's letting himself down, and that's what's sad about it. Kurt's not a bad guy. Kurt gets villainized. "I think he can get it together, I think he can. But he's going to have to do it. If not, eventually his chances will run out. But when you have that much talent, you're given more opportunity. Not everyone is treated equally; the best players get treated differently. That's just how it is. And his talent level will offer him more opportunities than it would someone that had not proved they could do it. But at some point, those opportunities will run out. He's got to prove to himself -- right now he's letting himself down, and he'll look back on that later in life with disappointment."
Original Story:
http://msn.foxsports.com/nascar/story...
THE BACKYARD
BEST OF MAXIM
RELATED ARTICLES
Kurt Busch has an uncertain future at Phoenix Racing. Busch was absent Friday at Pocono Raceway as part of the one-week suspension levied by NASCAR for verbally abusing a media member. The 2004 Cup champion is not eligible to return to a NASCAR-sanctioned event until June 13. Busch has free time to think about his Tuesday meeting with Phoenix Racing owner James Finch and decide...
Defending NASCAR Sprint Cup champion Tony Stewart took a moment to defend Kurt Busch on SiriusXM Satellite Radio's NASCAR channel Tuesday, according to multiple reports. Busch was suspended for this weekend's race at Pocono Raceway after comments he made to Sporting News' reporter Bob Pockrass in response to a question following Saturday's NASCAR Nationwide Series...
Kurt Busch prepares to drive the #51 car during practice for the Feed the Children Prelude to the Dream at Eldora Speedway on June 6, 2012 in Rossburg, Ohio. (June 5, 2012 - Source: Chris Graythen/Getty Images North America) Kyle Busch finally found a way to win the Prelude to the Dream but it's the comment of his brother Kurt that perked up everyone's ears. Since the late model...
It's been less than six months since Phoenix Racing team owner James Finch made a handshake deal with driver Kurt Busch. Finch took a chance on Busch after the driver parted ways with Penske Racing. For Finch, it was an opportunity to benchmark his single-car operation against the powerhouses in the sport with a former champion, one who has 24 career wins on a variety of tracks...
Kurt Busch is on a roll. At the rate he's going, we hope he never stops. An already bad week got worse for Busch on Wednesday when he was unable to participate in the actual race of the annual Prelude to the Dream pay-per-view event. During a warmup heat for the dirt track race that raises money for charity, Busch was caught up in two incidents and his car was damaged so much...
Well that didn't take long, Kurt Busch managed to get himself suspended from next weeks race at Pocono.  It seems that getting fired from two race teams and being put on probation this season was enough to wake up Kurt Busch. I feel bad for Phoenix Racing.  As the season began they had sponsorship, faith in a man who has screwed up every other opportunity, and possibly their...
Kurt Busch has been known to get a little fired up. He's vented in interviews and called out fellow NASCAR drivers. But on Sunday, when he turned his rage on a reporter, the classic Kurt Busch rant may have gone too far. When asked about his current probation -- for a run-in with the crew of driver Ryan Newman -- Busch let reporter Bob Pockrass have it. He's now been suspended...
Phoenix Racing will not attend the first day of NASCAR testing at Pocono Raceway on Wednesday. But that had always been the plan as Kurt Busch is scheduled to race Wednesday night at Eldora Speedway in the Prelude to the Dream -- Tony Stewart's charity race benefiting Feed the Children. Busch was also scheduled to be in the team's entry at Pocono this weekend. But that was...
Kurt Busch has raced in 413 races over his 13-year NASCAR Sprint Cup Series Career. His resume includes one Sprint Cup Championship, 24 wins, 88 top fives, 170 top tens, 15 poles, and myriad behavioral problems resulting in numerous probations, fines, and suspensions as well as two firings. His most recent suspension was earned two [...]
Jeff Burton will race chassis No. 385 from the Richard Childress Racing NASCAR Sprint Cup Series stable this weekend. This No. 31 Chevrolet, built new for the 2012 season, was utilized twice this season at Las Vegas Motor Speedway in March (started-22nd, finished-14th) and Texas Motor Speedway in April (started-24th, finished-29th).  Serving Those Who Serve … Burton and the No...
According to an announcement from Tommy Baldwin Racing on Tuesday, David Reutimann will drive the No. 51 Phoenix Racing entry Sunday in the Pocono 400 NASCAR Sprint Cup Series race at Pocono Raceway. Reutimann usually drives the No. 10 for TBR. Phoenix Racing's regular driver, Kurt Busch, will be unable to drive the No. 51 at Pocono because of a NASCAR suspension. Busch was suspended...
MOORESVILLE, N.C. – In an effort to help a fellow small team, Tommy Baldwin and James Finch worked out a deal for David Reutimann to drive the No. 51 Chevrolet for Phoenix Racing following Kurt Busch's suspension for this weekend's race at Pocono Raceway. Dave Blaney will pilot the No. 10 Chevrolet, and Tony Raines will return to the No. 36 Chevrolet for the Pocono 400 presented...
All Sports News

Delivered to your inbox

You'll also receive Yardbarker's daily Top 10, featuring the best sports stories from around the web. Customize your newsletter to get articles on your favorite sports and teams. And the best part? It's free!
THE HOT 10: Who's Trending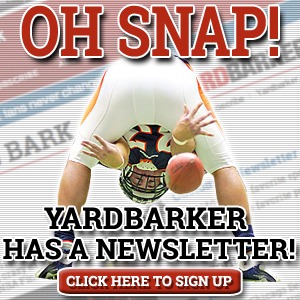 Latest Rumors
The Backyard

Today's Best Stuff

For Bloggers

Join the Yardbarker Network for more promotion, traffic, and money.

Company Info

Help

What is Yardbarker?

Yardbarker is the largest network of sports blogs and pro athlete blogs on the web. This site is the hub of the Yardbarker Network, where our editors and algorithms curate the best sports content from our network and beyond.