Following Saturday night's loss I took a few days to think about this Sabres team and all that has gone on so far this season. So much negativity, so much disappointment & so much anger. What a fall from grace not only for this team, but also for a city that only a few years ago rivaled Detroit as "Hockey Town USA". No longer, as the product on the ice has diminished so to has the rah-rah nature of Sabre Nation. The fans cannot be blamed for their hearts shriveling up and blackening like coal, as any semblance of a contender has vanished. One can only hold out hope for so long especially when in a town like Buffalo, a town that has seen promise time & time again only to have it slip away before reaching the ultimate pinnacle of success. This is no regular season for fans of the Blue & Gold, times are changing with a new face behind the bench and that's scary… change is scary. Furthermore let us not forget that Sabres fans waited over nine months for their team to return, only to have the temporary excitement of hockey extinguished by the very hockey they received. This got me thinking… with everything we know now, all the downs, all the sorrow over Lindy's departure & all the frustration over where this team sits in the standings… would you still prefer it over no hockey at all? (Photo courtesy of The Huffington Post) Just about a month ago now hockey fans universally were ecstatic that the league they loved ever so much was coming out of a long overdue hibernation. Players were jet setting back from abroad to see their NHL kinfolk and put the bitterness of fiscal disputes behind them to get back to what mattered most, the game. Sabres fans were no different with talks of the playoffs swirling from day one & predictions of success imminent. Most of us had spent months begging owners and players to just give in, stop arguing over a few million dollars & to give us back what we had waited ever so patiently for. None of us could imagine what that very plea would eventually entail. Even if you managed to correctly forecast a struggle this season, chances are low you saw them being a loss away from last in the NHL & chances are even lower you saw them doing so with a new coach in tow. Sports are next to impossible to predict. We do our best to project the outcome of a season based on stats, intuition & even mathematical formulas… however, we are seldom right. The slightest miscue, injury, or blown call can change the course of team's season in the blink of an eye. We all know human error is associated with success or failure as officiating crews are constantly under the microscope for costing teams wins and thus changing the blueprint on what was "meant to be." Emotion is another factor that is hard to measure ahead of time, not knowing how a team will collectively respond in times of turmoil, or how they will embrace moments of triumph. These factors make seasons like the Sabres are having now so frustrating. Why can't they just try harder? Why can't they straighten themselves out? If only it were that easy. (Photo courtesy of The Buffalo Sabres) Things continue to look grim for this team. A new coach with a new philosophy shows some promise, but just how much can be done with time running out and a team that believes in itself about as much as it's fans do? While you'd think by now Buffalo sports fans would temper expectation to avoid disappointment, it's just not how we're programmed. We put everything we have into the love of our teams and hope that one day we'll be rewarded. While I cannot sit here and write that I'd prefer there be no hockey to what we have been given, I cannot say the same for all of you. Perhaps to some the air of underachieving and thus failing is a far greater pain than not having an NHL season at all. Looking back on the lockout it's easy to see why those of us who love the game called for its return without hesitation, without perhaps fully looking ahead at what we were asking for. With a last place finish growing ever more likely, would you do it exactly the same given another opportunity? Would you call for the return of the NHL full well knowing where the team stands now? Perhaps, but with this aforementioned negativity not going anywhere anytime soon, just be careful what you wish for. Feel free to let me know what you think on Twitter at: @BradleyGelber The post Careful What You Wish For appeared first on Queen City Sports.
Original Story:
http://queencitysports.net/opinions/c...
MORE FROM YARDBARKER
Sabres News

Delivered to your inbox

You'll also receive Yardbarker's daily Top 10, featuring the best sports stories from around the web. Customize your newsletter to get articles on your favorite sports and teams. And the best part? It's free!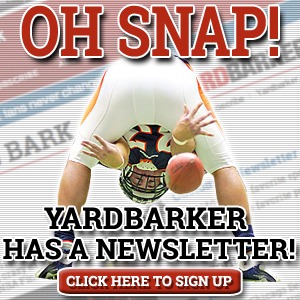 Latest Rumors
Best of Yardbarker

Today's Best Stuff

For Bloggers

Join the Yardbarker Network for more promotion, traffic, and money.

Company Info

Help

What is Yardbarker?

Yardbarker is the largest network of sports blogs and pro athlete blogs on the web. This site is the hub of the Yardbarker Network, where our editors and algorithms curate the best sports content from our network and beyond.