So Dallas beat a team they should have beaten and while I don't want to diminish the win, I can't get too excited about it either. What I did get excited about was the Giants losing today. That put Dallas back into first place. Dallas will finish with two divisional games. Win and they are in, lose and they are out. While all of that is what we live for we need to take a moment to reflect on the Cowboys most recent win. Felix Jones ran well versus the Bucs. This game was completely about two halves. The first half Dallas looked like a team that was unstoppable scoring 28 points on four out of five drives in the first half. They shut down the Bucs on offense who did not cross into Cowboys territory until the third quarter. Everything seemed to click. Then they came out of the locker room at halftime. I am not sure what changed. If the Cowboys decided to pull back and rest their key players in the second half. Newly signed running back Sammy Morris had more touches in the second half 10, compared to 5 in the first. I know I saw DeMarcus Ware on the field a lot less in the second half. So there is a chance that Dallas lifted their foot off the gas pedal. While I don't agree with this method it is possible and preferable to the other options. The other options include Dallas not making proper second half adjustments, Dallas proving they cannot finish games, and poor coaching to get them to maintain their focus. While all make sense to me, I have to think it's a combination of poor coaching and relaxing a little. For those that will complain that the Bucs made a run in the second half, they really only made a slight one. Seven of their 15 points game on a Romo turnover at the goal line which was an easy walk in for the Tampa D. Tampa only gained half of the yards that Dallas did, a fourth of the first downs, and held the ball a full quarter of play longer than the Bucs did. Dallas took care of business and the Bucs really did not have a chance. Yeah there were some not so positive aspects of this game like Romo's fumble, the two sacks he took, and some passes dropped. If Dallas makes mistakes like that next Saturday then they will not have a chance against Philly. Some positive things that stood out to me were: The running game: Felix Jones posted his third 100+ yard rushing game of the season. The blocking looked good as did Felix as he broke several tackles, something he is not great at. Also Sammy Morris played well in his first action of the season. He will be key next week. While it's easy to say this was against a bad team, playing poorly against a bad team is a whole lot worse. Tony Romo: How can you hate on him these days. Still 4th in the league in passer rating and he has 8 games with 100+ passer rating. Yep he made a fumble that cost the team 7 points, but his elusiveness gave them 21 points. Outside of injuries the biggest negative the Cowboys had was injuries. Both DeMarcus Ware and Jay Ratliff are going to need some extra rest, but don't expect them to sit versus the Eagles. This was a win and a win on a critical day when the Giants lost. Looking forward, Dallas still has to beat the Eagles and hope the Jets can take care of business against the Giants. I wonder if the Ryan brothers will be trading tape on their next opponents? Regardless Dallas is back in first place and has a change for a playoff spot. So for now we can all say "There's no place like first place".
Original Story:
http://isportsweb.com/2011/12/19/dall...
MORE FROM YARDBARKER
Cowboys News

Delivered to your inbox

You'll also receive Yardbarker's daily Top 10, featuring the best sports stories from around the web. Customize your newsletter to get articles on your favorite sports and teams. And the best part? It's free!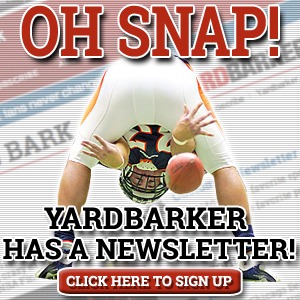 Latest Rumors
Best of Yardbarker

Today's Best Stuff

For Bloggers

Join the Yardbarker Network for more promotion, traffic, and money.

Company Info

Help

What is Yardbarker?

Yardbarker is the largest network of sports blogs and pro athlete blogs on the web. This site is the hub of the Yardbarker Network, where our editors and algorithms curate the best sports content from our network and beyond.