Found October 11, 2013 on The Roosevelts:
In Machete Kills, actor Danny Trejo is back as Machete, a man with a jacket full of knives and a habit of using them to, yes, kill people. Trejo has been well known as a character actor for years, the kind of off-the-rack tattooed badass that prison movies and action flicks always need. One reason why Trejo is convincing as a tough guy is that he really is one: Prior to his acting career, he was busted for armed robbery, and spent 11 years in a few different California prisons. At San Quentin, he became a champion boxer in the lightweight and welterweight divisions. Years after his release, his Hollywood career got underway when he was enlisted to teach Eric Roberts to box for Runaway Train (1985). Director Andrey Konchalovskiy ended up using Trejo in the movie, and the man has been working steadily ever since. Mastering the sweet science might not be conventional training for a film star, but for some guys it seems to have worked. Here are nine others who pursued boxing glory before becoming box-office draws. 1. Liam Neeson Northern-Irishman Neeson was an amateur senior boxing champion of Ulster, and was also reportedly given a tryout with Bohemian F.C., a Dublin-based soccer club. The Schindler's List star stands 6'4", and is probably still able to break your face – why people think it's a good idea to steal his daughter (Taken), wife (Taken 2) or identity (Unknown) is a mystery. 2. Mickey Rourke In his teens and early 20s, Rourke went 27-3 as an amateur boxer before he dedicated himself to acting – and that should have been that. Unfortunately for his face, Rourke returned to the ring at the age of 38. He went undefeated in this pro career, with six wins and two draws, but the pummeling his features took required reconstructive surgery, which didn't go so well. He is on record as saying he went to "the wrong guy" to get his face fixed. Well, duh. 3. Jack Palance Palance was born in Pennsylvania's coal-mining country, and his first means of escaping the notoriously unhealthy career track was pugilism. He fought under the name Jack Brazzo, and won a lot – reportedly 15 consecutive victories with 12 knockouts. World War II ended his boxing days, and when he returned to civilian life he pursued acting. His bread-and-butter role was as a scary bad guy in numerous westerns, although people under the age of 50 are more likely to remember him as the host of Ripley's Believe It or Not, and Curly from City Slickers. He won an Oscar for that one, and in used his acceptance-speech time to do one-handed pushups on stage. He was 73 at the time. Jerk. 4. Tony Danza Danza, who actually went to college on a wrestling scholarship, went 9-3 as a pro boxer, and had just one result that wasn't decided by knockout or TKO. He played jocks in his career-defining roles: on Taxi, his character Tony Banta was a part-time boxer; on Who's the Boss, his character Tony Micelli was a baseball player who had to leave the game due to a shoulder injury. Micelli, as any ballplayer would, takes a job as a housekeeper and falls in love with his uptight employer Angela. It's like Mickey said in Rocky: Women weaken legs. 5. Ray Winstone Winstone plays tough guys in British gangster movies – for our money, the best was Gal, the retired crook who gets smacked around by Ben Kingsley in Sexy Beast — and it's hardly a stretch from the life he's lived. He grew up in a housing project (or "council estate" as they call them in the UK) and from the age of 12 boxed at a high level. He won 80 of 88 bouts and was London Schoolboy Champion three times in a ten-year career that stretched into his early 20s. Boxing's like riding a bike – you never quite forget your moves. He would have destroyed Ben Kingsley. 6. Anthony Quinn The Mexican-born Quinn could play seemingly anything; his most memorable roles included a Greek peasant (in Zorba the Greek), an Italian strongman (in La Strada), a Bedouin sheikh (in Lawrence of Arabia), and a Dutch painter (in Lust for Life). Yet before he committed to acting, he studied design and architecture with Frank Lloyd Wright, and boxed professionally to make some cash. If he were still boxing today, his theme song would undoubtedly be "Quinn the Eskimo," which Bob Dylan was inspired to write by Quinn's performance (as an Eskimo) in The Savage Innocents. But Quinn has been dead for 12 years, so his boxing theme song is sort of a moot point. 7. Robert Conrad The boxing database boxrec.com has Conrad, star of The Wild Wild West and a familiar presence on TV in the '60s and '70s, going undefeated in five professional fights (four wins and a draw) during 1960-62. Conrad became famous for doing his own stunts, and getting hurt at it – he once plunged 12 feet, landed on his head and shoulders, and the rest of the cast and crew got three months off while Conrad recovered. 8. Randall "Tex" Cobb Cobb is a rare thing – a real professional boxer and a real professional actor. As a boxer, he was a legit heavyweight contender, losing a challenge to Larry Holmes in 1982 but beating well-known fighters such as Bernardo Mercado and Leon Spinks. As a character actor, he has compiled a filmography that includes The Golden Child, Fletch Lives, Ace Ventura, Naked Gun 33 1/3, and Liar, Liar. His most memorable role came in Raising Arizona, as man (or baby) hunter Leonard Smalls. "You want to find an outlaw, hire an outlaw," he says. "You want to find a Dunkin' Donuts, call a cop." 9. Marvelous Marvin Hagler Hagler was one of the greatest professional fighters of the '80s, standing as the undisputed middleweight champion from 1980-87. With a final record of 62-3-2, his boxing cred is unquestionable. But he's also an actor, and not just in that old Right Guard Sport Stick ("Anything less would be uncivilized") commercial. Thing is, Hagler's rebirth as an action hero in movies has taken place in Italy, where he's starred in such films as Indio, Indio 2: La Rivolta, Notti di Paura, and Virtual Weapon. Are any of them buddy movies co-starring Roberto Benigni? No? Well then, we will probably never see them. No Benigni, no watch — that's our rule when it comes to Italian movies.
Original Story:
http://www.rsvlts.com/2013/10/11/acto...
THE BACKYARD
BEST OF MAXIM
All Sports News

Delivered to your inbox

You'll also receive Yardbarker's daily Top 10, featuring the best sports stories from around the web. Customize your newsletter to get articles on your favorite sports and teams. And the best part? It's free!
THE HOT 10: Who's Trending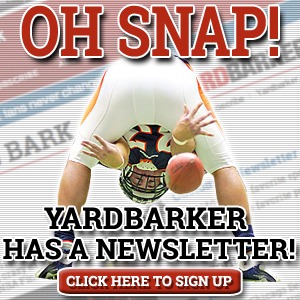 Latest Rumors
The Backyard

Today's Best Stuff

For Bloggers

Join the Yardbarker Network for more promotion, traffic, and money.

Company Info

Help

What is Yardbarker?

Yardbarker is the largest network of sports blogs and pro athlete blogs on the web. This site is the hub of the Yardbarker Network, where our editors and algorithms curate the best sports content from our network and beyond.