Found September 23, 2012 on Start 'N' Park Blog:
PLAYERS:
Austin Dillon
,
Richard Childress
,
Ricky Stenhouse
,
Joe Nemechek
,
Brad Sweet
,
Eric McClure
,
Kurt Busch
,
Michael Annett
,
Justin Allgaier
,
Tayler Malsam
,
Brendan Gaughan
,
Elliott Sadler
,
Cole Whitt
,
James Buescher
,
Danica Patrick
,
Jeremy Clements
,
Jason Bowles
,
Mike Bliss
,
Jamie Dick
,
Josh Richards
,
Erik Darnell
,
Timmy Hill
,
Danny Efland
,
Morgan Shepherd
,
Benny Gordon
,
David Starr
,
Kevin Lepage
,
Carl Long
,
Chase Miller
,
Matthew Carter
,
Matt DiBenedetto
,
Charles Lewandoski
,
Ricky Stenhouse Jr.
,
Scott Lagasse Jr.
Happy Birthday Pop-Pop! That's what Ty and Austin Dillon should be saying to their grandfather Richard Childress after they swept Childress's birthday weekend at the Kentucky Speedway. Austin Dillon finished off the Kentucky sweep this afternoon as he held off Richard Childress Racing teammate Elliot Sadler throughout the race. RCR left Kentucky on a very high note. Not only did they win the race but they regained the points lead as Elliot Sadler re-took it from Ricky Stenhouse Jr. Sadler and Dillon capitalized on Stenhouse Jr's mistakes in Kentucky and they both are now in championship contention. Austin Dillon started on the pole but it wasn't long until Ricky Stenhouse Jr took the lead from him on lap one. The first caution of the day came quickly when the yellow flag flew on lap two.
The caution was for Joe Nemechek who spun on the backstretch. The next caution flew just six laps later when Brad Sweet spun in turn four after getting loose and losing control of his car. On lap 13 the top four drivers in the point's standings were running in the top four. The competition caution flew on lap 31 and drivers took advantage of the caution to hit pit road. Stenhouse Jr went entered the pits first but he didn't leave in the same position. As Stenhouse Jr was exiting his pit box, Eric McClure was entering his and Stenhouse Jr collided with McClure's back bumper. That caused some damage to both cars and Stenhouse Jr had to return to his pit stall to fix the damage. Stenhouse Jr's issues allowed Austin Dillon to take the lead on the restart. Stenhouse Jr restarted in the 28th position.
Kurt Busch didn't turn a lap in the No.54 car before he started the race today and by lap 39, he was in the fifth position. On lap 39 we saw our fourth caution when the No.18 of Drew Herring spun in turn three after the No.43 of Michael Annett got into the back of Herring's car. On the restart Sam Hornish Jr rocketed to the lead and Justin Allgaier followed him into the second position. Just three laps later Elliot Sadler took the lead from Hornish Jr. More trouble for Ricky Stenhouse Jr developed on lap 47 when he slid off turn four and slapped the wall. That caused Stenhouse Jr to pit and lose valuable track position. Stenhouse Jr was never able to recover and he finished 17th. The next yellow flag came out on lap 86 when Mike Wallace got into the back of Tayler Malsam, spinning Malsam through the frontstrecth grass. This wreck occurred just behind race leader Elliot Sadler. Austin Dillon beat Sadler off pit road but on the restart Sadler re-took the lead from Stenhouse Jr. Trouble for Kurt Busch took him out of the race on lap 130 when Busch started smoking and he took his No.54 car behind the wall. Busch ended up finishing 28th.
The final round of green flag pit stops began on lap 136. Elliot Sadler started to experience issues on lap 145 when his steering column locked up and Sadler made a pit stop. After Sadler made the pit stop, the issue became seemed to go away. After the round of pit stops cycled through, Austin Dillon became the new leader. The final caution of the day came out with 40 laps to go when Eric McClure slid through the frontstrecth grass. Only three cars opted to pit under the caution and Elliot Sadler was one of them. Austin Dillon took off on the restart and never looked back. Elliot Sadler attempted to make a late charge but he only got up to fifth. Austin Dillon crossed the finish line first for the second time of the season.
Dillon had to overcome an obstacle during the race when Dillon said after the race that the "rough bumps gave me (Dillon) a bloody nose." Dillon won the June Kentucky race earlier this season and now he has swept the Nationwide Kentucky races this season. Elliot Sadler is the new point's leader after Ricky Stenhouse Jr had issues throughout the day. Sadler leads Stenhouse Jr by four points and Sadler leads his teammate Dillon by 19 points. The championship run is shaping up to be a memorable one and possibly the closest one in history. We have three drivers with a good shot at winning the championship and that is something the Nationwide Series hasn't seen in awhile. Tune in next week at Dover to see who can pull away in the point's standings or who see who falters. The Monster Mile will provide one monster of a race.
Results via Nascar.com
SPONSOR
STATUS
1 1 3
Austin Dillon *
Chevrolet AdvoCare 47/4 200 Running 2 3 12
Sam Hornish Jr.
Dodge Alliance Truck Parts 43/1 200 Running 3 6 33
Brendan Gaughan
Chevrolet South Point Hotel & Casino 0 200 Running 4 4 18
Drew Herring
Toyota Sport Clips 41/1 200 Running 5 8 2
Elliott Sadler
Chevrolet
OneMain   Financial
41/2 200 Running 6 15 88
Cole Whitt *
Chevrolet Clean Coal 38/0 200 Running 7 5 43
Michael Annett
Ford Pilot Flying J 38/1 200 Running 8 10 31
Justin Allgaier
Chevrolet Brandt 36/0 200 Running 9 20 22
Ryan Blaney
Dodge
Discount   Tire
35/0 200 Running 10 13 38
Brad Sweet *
Chevrolet Great Clips 34/0 200 Running 11 7 11
Brian Scott
Toyota Dollar General 33/0 200 Running 12 12 70
Johanna Long *
Chevrolet Keen Parts, Inc. 32/0 200 Running 13 19 30
James Buescher
Chevrolet Fraternal Order of Eagles 0 200 Running 14 11 7
Danica Patrick
Chevrolet GoDaddy.com 30/0 198 Running 15 18 51
Jeremy Clements
Chevrolet All South Electrical Constructors, Inc. 29/0 198 Running 16 23 81
Jason Bowles *
Toyota Thrush and Son / Hi Technologies 28/0 197 Running 17 2 6
Ricky Stenhouse Jr.
Ford Ford EcoBoost 28/1 197 Running 18 17 44
Mike Bliss
Toyota BanditChippers.com 26/0 197 Running 19 16 23
Jamie Dick
Chevrolet Viva Auto Group 25/0 196 Running 20 22 01
Mike Wallace
Chevrolet G&K Services 24/0 196 Running 21 27 39
Josh Richards
Ford Joy 23/0 196 Running 22 24 14
Eric McClure
Toyota Hefty / Reynolds Wrap 22/0 196 Running 23 33 19
Tayler Malsam
Toyota G-Oil / Noah's Light Foundation 21/0 195 Running 24 30 40
Erik Darnell
Chevrolet Curtis Key Plumbing 20/0 194 Running 25 9 199
Alex Bowman
Toyota Penserra Securities / Allegiant Air 19/0 194 Running 26 21 8
Scott Lagasse Jr.
Chevrolet HybridLight / BSA 18/0 187 Running 27 32 87
Joe Nemechek
Toyota AM-FM Energy Wood & Pellet Stoves / AC General 17/0 143 Engine 28 42 54
Kurt Busch
Toyota Monster Energy 0 128 Rear Gear 29 40 41
Timmy Hill
Ford Rick Ware Racing 15/0 104 Handling 30 25 4
Danny Efland
Chevrolet Tradebank 14/0 81 Engine 31 42 89
Morgan Shepherd
Chevrolet Victory In Jesus 13/0 55 Handling 32 29 124
Benny Gordon *
Toyota OCR Gaz Bar / Snappy Tomato Pizza 12/0 52 Vibration 33 36 50
David Starr
Chevrolet Gulf Coast 
Loss   Prevention
0 47 Rear Gear 34 34 86
Kevin Lepage
Ford DT Trivette Trucking 11/1 46 Vibration 35 37 52
Joey Gase *
Chevrolet Metro Ministries 9/0 38 Clutch 36 43 108
Mike Harmon
Ford Randy Hill Racing 8/0 22 Vibration 37 41 15
Carl Long
Chevrolet Lilly Trucking 7/0 16 Overheating 38 38 100
Tanner Berryhill
Toyota OCR Gaz Bar 6/0 15 Rear Gear 39 26 46
Chase Miller
Chevrolet The Motorsports Group 5/0 13 Vibration 40 39 171
Matthew Carter
Chevrolet Rick Ware Racing 4/0 13 Transmission 41 31 47
Matt DiBenedetto
Chevrolet Curtis Key Plumbing 3/0 10 Vibration 42 35 42
Matt Frahm
Chevrolet Key Motorsports 2/0 6 Brakes 43 28 10
Charles Lewandoski
Toyota Tri-Star Motorsports 1/0 4 Vibration
Original Story:
http://startnparkblog.com/?p=11797&ut...
THE BACKYARD
BEST OF MAXIM
RELATED ARTICLES
In the first NASCAR Nationwide Series race to be held during the day at Kentucky Speedway, Austin Dillon returned to the site of his first career NNS victory earlier this year to double up with what is now his second series win, capturing Saturday's Kentucky 300. Dillon, who started the race from the pole, regained [...]
Rookie Austin Dillon took advantage of misfortune to Ricky Stenhouse Jr. and Elliott Sadler to win the Nationwide Series race at Kentucky Speedway on Saturday. Sam Hornish Jr. was second, followed by Brendan Gaughan, Drew Herring and Sadler, who reclaimed the season points lead from Stenhouse. Dillon seemed destined for a runner-up run behind Sadler, who got an opening when Stenhouse...
Austin Dillon won the pole for Saturday's Kentucky 300 from Kentucky with a time of 30.463 seconds. Ricky Stenhouse, Jr., Sam Hornish, Jr., Drew Herring, and Michael Annett round out the top five starting positions. No drivers failed to qualify for the race. The event will be live on ESPN at 3:30 PM EST. Pos # Driver Team Time 1 3 Austin Dillon Advocare Chevrolet 30...
Austin Dillon led the way with a lap of 30.727 seconds in the first practice for the Kentucky 300 from Kentucky. Rounding out the top five was Elliott Sadler, Sam Hornish, Jr., Ricky Stenhouse, Jr., and Brendan Gaughan. Pos # Driver Team Time Behind 1 3 Austin Dillon Advocare Chevrolet 30.727 Leader 2 2 Elliott Sadler OneMain Financial Chevrolet 30.915 -0.188 3 12...
Richard Childress Racing teammates finished first (Austin Dillon), third (Brendan Gaughan) and fifth (Elliott Sadler). Sadler leads the NASCAR Nationwide Series driver championship point standings by four points over Ricky Stenhouse Jr., while Dillon ranks third in the standings, 15 markers behind his RCR teammate. The No. 2 team ranks second in the Nationwide Series owner championship...
All Sports News

Delivered to your inbox

You'll also receive Yardbarker's daily Top 10, featuring the best sports stories from around the web. Customize your newsletter to get articles on your favorite sports and teams. And the best part? It's free!
THE HOT 10: Who's Trending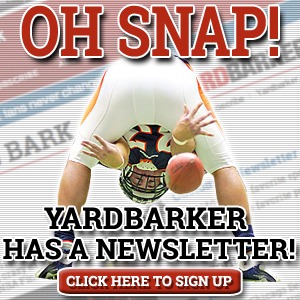 Latest Rumors
The Backyard

Today's Best Stuff

For Bloggers

Join the Yardbarker Network for more promotion, traffic, and money.

Company Info

Help

What is Yardbarker?

Yardbarker is the largest network of sports blogs and pro athlete blogs on the web. This site is the hub of the Yardbarker Network, where our editors and algorithms curate the best sports content from our network and beyond.